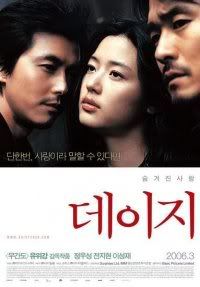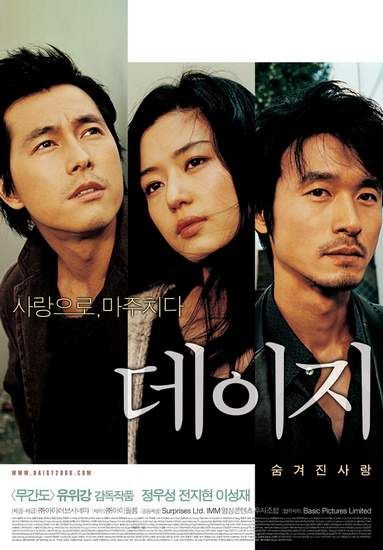 DAISY....


Cast
Jeon Ji-hyeon (전지현), Jeong Woo-seong (정우성), Lee Seong-jae (이성재)
Official Site
www.daisy2006.com


It is autumn in Amsterdam…

A man with a cold soul who smells of gunpowder and a man as warm as the sunshine of winter meet a very special woman…

"Daisy" is a story about the inevitable showdown between a detective and a killer who fall in love with the same woman. Hye-Young is a young Korean street artist who meets two men almost at the same time - Pak Yi, an assassin who anonymously delivers a pot of daisies to her door every day, and Jung Woo, an international agent who keeps coming to her asking for her to draw his portrait.

She mistakenly assumed that both are the same person and soon falls for Jung Woo. Jung Woo stays quiet about the truth as he does not want to lose her love. Meanwhile, Pak Yi is forced to watch Hye-Young and Jung Woo nurture their love and unable to intervene as he is an assassin who is forbidden to have emotions and weaknesses such as love.

Finally, destiny brings all of their paths together, when the Pak Yi gets his next assignment for assassination - and discovers it is Jung Woo.
-------------------------------------------------------------------------------------
SOME MORE PICS..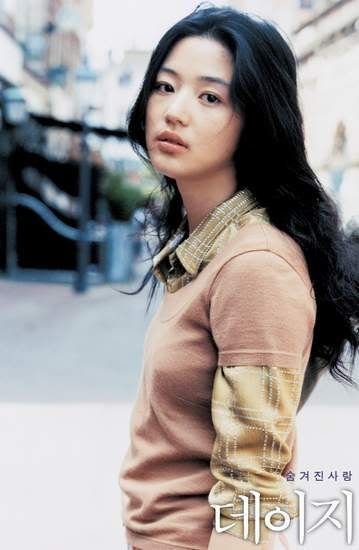 Jeon Ji-hyeon (전지현)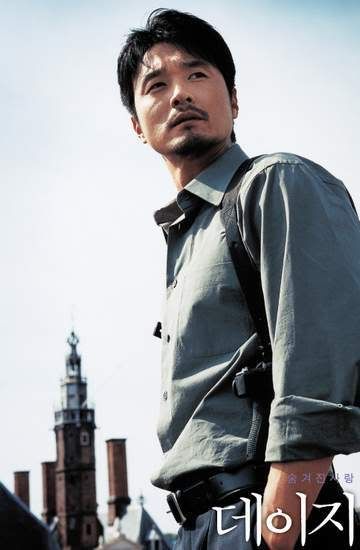 Lee Seong-jae (이성재)


Jeong Woo-seong (정우성)
i find this actor Leng Chai hahaha
he seriously has the looks in this movie...

Bottom line
love this movie..
hahaha
it is worth it !
haha
coz i didn't need to que up
to get the ticket but
instead i just dail the number
and within 5 minute i got my
tickets hahaha...

SO CATCH IT YEAH !!


Misc
Cbox
Time Zone
Sydney,Aus
Kuala Lumpur,Malaysia