Heck man this is the 2nd time i am posting the same post!!It is super frust!! I did the same for the previous post too...it is killing me
i just left he pc for the phone to call and when suddenly it restarted itself!!
haihz....
neway here we go again....lolx......

10 thing bout me the past 2 weeks :

1. TRIALS = TIRED ... man i gotta catch up on my sleep
2. Coffee has been my so called friend..been helping me stay up till
the wee hours in the morning!!
3. Life been though...but it has been great at the same time..
somehowla!Learnt loads of stuff...
4. Thanks to Suyi & Jia Hai with all those miss calls and texts...
and keeping track that i was still alive with my books!!
Really appreciate that..we must do it again..haha
5. Thanks Mag & SuYi for brightening my day ... that day la..
when i was so so troubled with some stuff which i had to settle!
Your calls n texts really did help ...thanks!!
6. Almost frozen to death during chemistry trials..imagine u are in a room
for 3 hours n wearing 3quarters n a shirt...
man i love the heat now hahaha........
Taylors just love lowing the temperature of the aircond in exam halls..
haihz..why !?!
7. Hmm God has been answering my wonderings bit by bit ..
by things around me . And it really amaze me!!
8. THINGS HAPPENS FOR A REASON!! there is no such thing as conincidence!!
9. Nice to meet up with school friends again...Missing skewl now!!
10. I AM TIRED BUT I HAD AN AWESOME WEEK THOUGH IT WAS HETIC
AND ALL!!BUT WORTH IT!
-----------------------------------------------------------------------------------
Yeah finish trials today..which means FINALS IS UP ON THE LINE!
Well maths exam today feeling so so hungry
but when we got to Pandi's i was so hungry till i felt full !!hahaha
neway here are the pics....
ENJOY!!

WARNING ALL CAPTIONS ARE DONE FOR FUN!!SO HAVE FUN LA!! =p
IF YOU DON'T HAVE A SENSE OF HUMOUR..
U STILL CAN CLICK THE "X" BUTTON ON THE RIGHT OF THE PAGE !!
HAHAHA...CRAP..it is like 1am ... n i am so tired..so bear with me ok !
but been fiddling with this dang thing..thanks to pc and connection!! haha

PANDI'S....


the so called nice food at pandi's(is that how u spell it?)


leslie (b'thday gal) & allen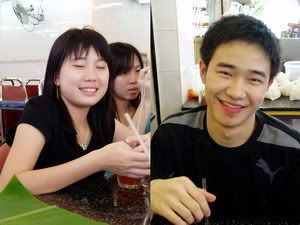 tin chi & jia hai


me& tin chi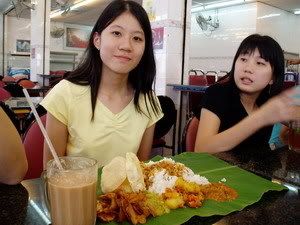 leslie


joyce&hwei ming(HM)
Joyce : 'You know ah ...you should be more ............"
HM looks on patiently ...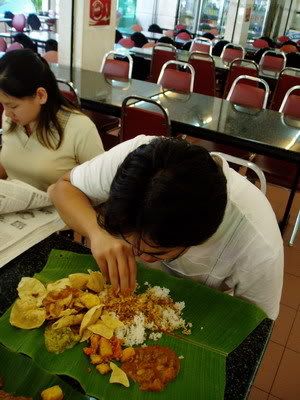 HM ( better eat..not like joyce is goin to cook me a meal!!)


HM (why u stealing my pic?)


SuYI(SY) - see the smile on her face..i wonder who is she smsing....


Prassan ( yum yum..look at the amount of food)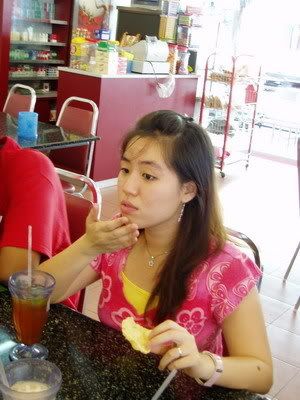 Ann Louise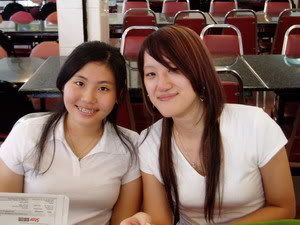 Joyce&Sait Yee


Sher Lynn (must read...Must improve english so that i can do better in ESL)


Sher Lynn & Sait Yee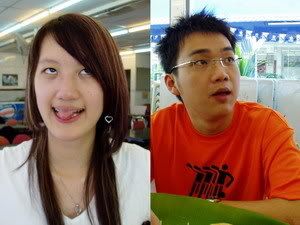 Sait Yee & Kian Chee(KC)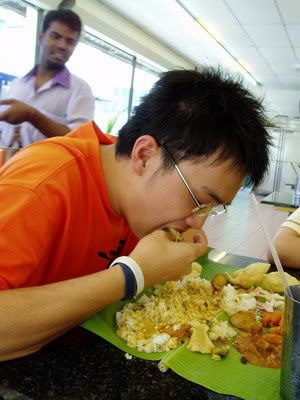 KC - must eat...later have to be driver..haihz..my work so susah!!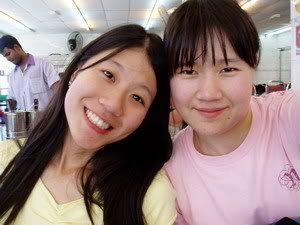 leslie&me


leslie,me,stacie&tin chi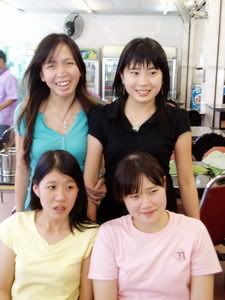 us again............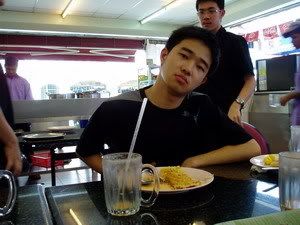 Jia Hai (JH)

On Our Way to somewhere which took us an hour to get there!!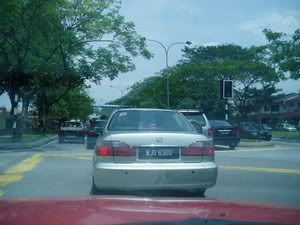 HM's car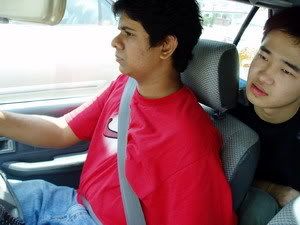 pro driver


Just random(JR)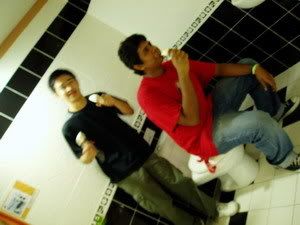 it was a long trip see they needed the toilet badly!!


like some tourist sesated in some unknown are...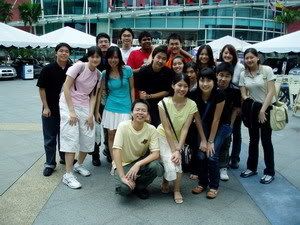 group pic 1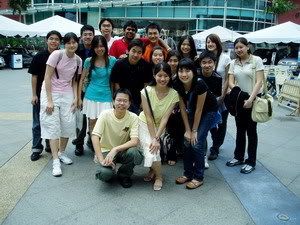 group pic 2


HM,Prassan,KC &Henry


leslie,allen,Kae Yi(KY),Tin Chi(TC),Stace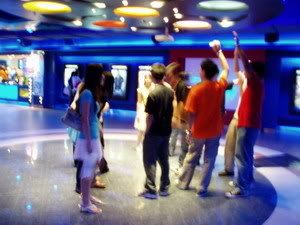 who wants to watch movie..raise ur hands..haihz..like kindi duh!!
even the people at the counter were laughing!!


me & SY


me&sait yee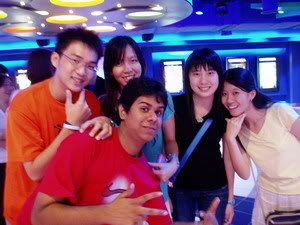 KC,Prassan,stace,TC,leslie


allen,leslie,stace,tc,kc,me


stace& SY


me&stace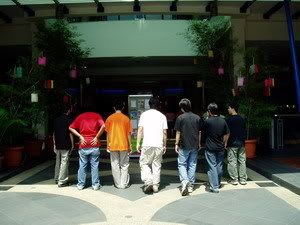 JR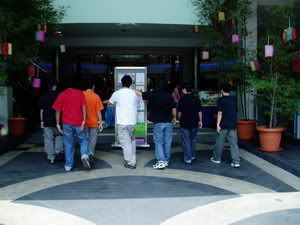 JR


can u figure out who is in the pic?


Godzilla!!


When Boy Meets Gal............


Stop stop ...don't take...


but see she couldn't resist it either....haha


me,ann,stace,SY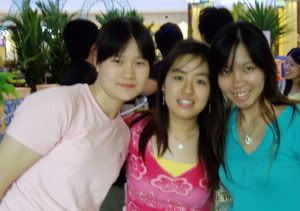 me ann stace
-great friends...till i can't live without them..
and it'd be meaningless if i didn't know them(stace sound familiar??)
haha...u bet la...but man nice knowing u both..
and been a blessing &great friends of mine

OVER IN IKEA.............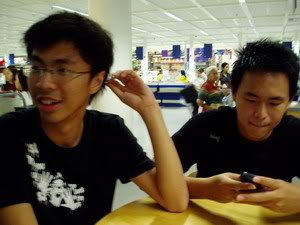 uncle ian & uncle kevin were waiting for me..
sorry wei...


so i got them cakes...yeah for their belated b'thday hahaha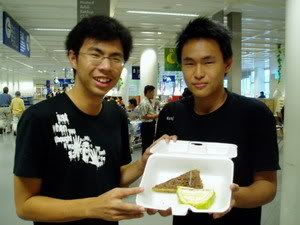 thanks uncle ian for the ride home n the makan...
haha uncle kevin...we did help funny guy after all haha

yeah .....finally
it is done..
man that was loads of pics...
take care n God bless
tired till my bones....
thanks God tmr no college or else i will pengsan'

cheers ruthz
Friday, September 29, 2006 | Labels: feelings |  
Misc
Cbox
Time Zone
Sydney,Aus
Kuala Lumpur,Malaysia