Yeah Raya was few weeks ago..
it is one of the best time of the year
coz there are loads of food to try from!
Especially when you go to the Food Bazaar
and get yourself tempted there ..
everytime i go there
i will get myself roti john and popia..
it is super nice man...



the popia i am talking bout..

FARAH & NATASHA's Raya Open House!!


me&Tasha



the cookies....



me&farah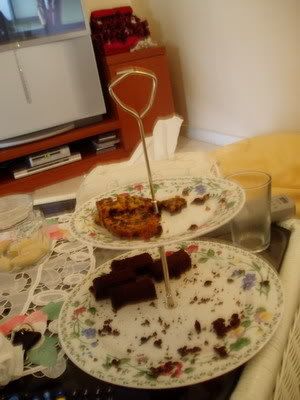 the cakes

man..
i think i gotta go on a 1 year diet now...
been eating alot
looks like there is alot of exercise to be done..
Thursday, November 16, 2006 | Labels: Festivals |  
Misc
Cbox
Time Zone
Sydney,Aus
Kuala Lumpur,Malaysia