Entry 157

Here are some pics i took in Chinatown..
when i went there..obviously haha..

it looks someting like Petaling Street..
where there are tons of stalls here n there on the sidewalk...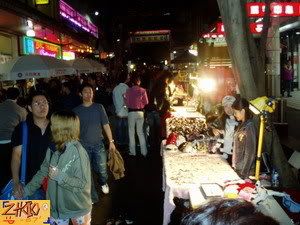 Guess what is this?



lil trains.. cost 2AUD each..
as in each component..

and
i found something really familiar..
but the weird thing is ..


it is cook by a asian man
Not the normal mamak guy in our everyday mamak stall..lolx


by the way the sold the roti chanai here cheaper
coz it was on the sidewalk..
something like take away
cost ??
still 5AUd
which is about RM15
so will u buy?
if u are in AUs?
tell me?

haha

cheers
ruth
Misc
Cbox
Time Zone
Sydney,Aus
Kuala Lumpur,Malaysia