sureEntry 205

Yeah i'm back to KL ..
that is if you didn't get what i meant in the last post
so here we go..
the initial plan wasn't to come home ..
but somewhere along the line...
daddy called me and asked me about that again ..
and somehow it was a yes..
**sigh** why am i explaining myself ??!!

Neway i got back on Wednesday night ..
jump on the ERL from the airport and made friend with another gal who is studyin in aussie who stays in Ampang . haha..see how i make friend..
well it was nice to have a company with you on the train ..

So my coming back from aus was to SURPRISE some people..
yup.. there is a kinda long list of people but there were some few main people.

Yeah so much for SURPRISING people ..
i got caught by them instead ..
as in being Surprised by them ..sigh**

THE 1ST TWO GREAT PEOPLE ..
WHO MANAGED TO SURPRISE ME WERE

MEI YEE & MONICA KHOO..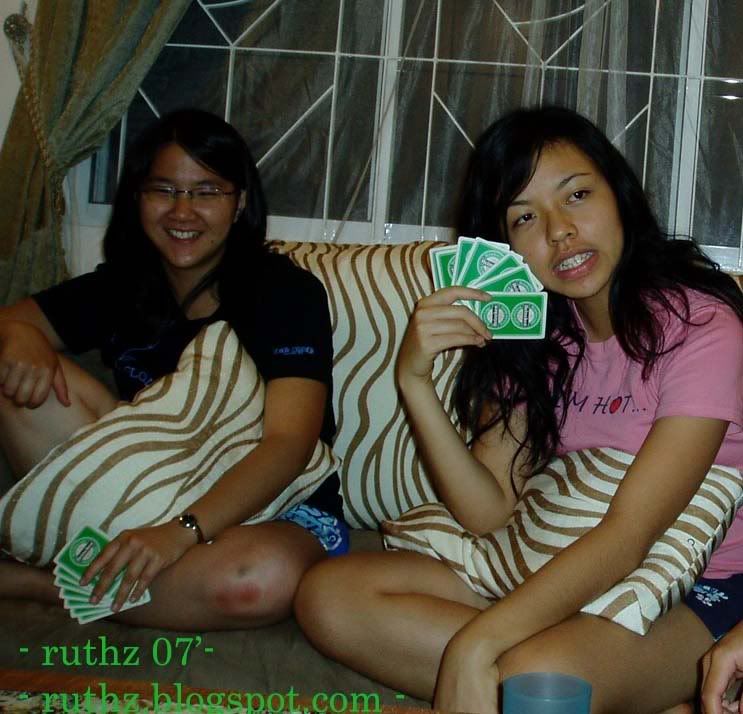 well i got back on wednesday night ..
and didn't really keep track of time ..
so i asked my sister to just prank call mei yee
stating that she will be over to her place to send some parcel i sent.
minutes later Jeremy tan miss called me
and i happily called him back and he was like come
we are visiting mei yee..
it didn't hit me as in 'WHO GOES VISITING PAST MIDNIGHT!!'
i happily went 2 get keys for the car and drove off to the next street..

i was prolly exicted and blur or maybe tired..
and i just went with the flow , without suspecting anything ..
when i got there ..
man i was seriously SPEECHLESS ..

to see Monica there too..
it was like i was prolly sleep walking or something ..
man..
so much for surprising them..
trying so hard not to tell them i'll be coming back
though i did give them hints ..
but yea i was blown away..
it was funny haha..

yup it was really great meeting you both again ..

another person who caught me was Gan Fiona..
On thursday i decided to follow my dad to get his work done .. and suddenly he mention .. we are at HELP college.. erm ur friend fiona is here rite.. give her a call to see whether is she around .. ok .. i wasn't aware that i was even in HELP ok. so i miss called her .. n she text me stating
'I know Malaysia is HOT !! BEAR WITH IT!'
for that moment i was like .. what the..how in the world does she knows wei..later on she told me she saw my friendster comment ..some dude send me some friendster message stating 'WELCOME BACK !!' haihz.. see so much for surprises . i caught myself by surprise ..sigh**
Since Thursday i have been meeting up with heaps of people ..
yeah here are the people i met the last four days ..
from thursday to sunday..
other than my family,siblings,relatives and cousins,uncles,aunty and etc..
these people below are friends haha..
some people below i even met them 3 out of 4 days ..
1. Mei yee
2. Monica
3. Jeremy tan
4. Hon chien
5. Matthew khoo
6. Simon
7. Gan Fiona
8. Melissa woo
9. Taufik
10. Chun young
11. Kevin tan wei jien
12. Kae yi
13. Yoke han
14. Fiona ho
15. Some yc camper
16. Mr Yap
17. Ms Lina
18. Ms Shirley
19. Mr John
20. Amanda wong
21. Jarod
22. Daniel
23. Irwinder
24. Kah hoe
25 lukas
26. Se-on
27 chow
28. Skewl teachers-high skewl & primary skewl
29. Juliana lim
30. Cynthia khoo
31. chin looi
32. Some junior
33. Sarah gayle
34. Chee hwei ching
35. Gayathri
36. Seng
37. Siew
38. Roxanne
39. Pearl chew
40. How Wen Dee
41. Vivian Chan
42. Kian Chee
43. Prassan
44. jia hai
45. teo wee liam
46. andy lim
47. reuben chan
48. adrian
49. joanna saw
50. karyn lim
51. marcus lim
52. goh kim lee
53. Vjin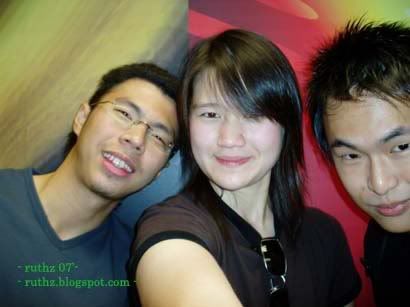 uncle lim aka funny guy , me , uncle kevin @ taylors
top : kae yi, yoke han, jia hai, chin looi, fiona,adrian,me
bottom: kian chee,prassan,lim,teo,andy,cynthia,reuben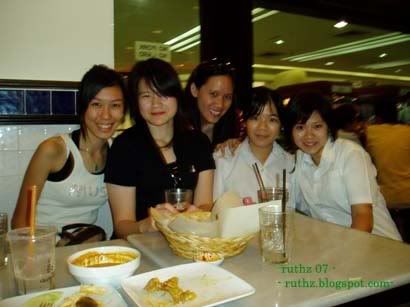 juliana,me,fiona,chin looi n cynthia @ kopitiam
it was really nice to meet up with u all ...
hope to see you all soon again..
you got time ..
till 28th of july .. hahaha
neway the places i went to in the past few days were:-
1. KLIA - hahaha .. lame i know
2. KL Central - took ERL from KLIA
3. Goverments's ministry of housing
4. Goverment's custom
5. HELP college/uni
6. Taylor's college/uni
7. Petaling St
8. KL city
9. KK Club
10.KLCC
11.SMKTM
12.SKTM
13.Cendol stall
14.Jaya Jusco
15.Giant
16.LRT wangsa maju
17.Pekan Ampang Yong Tau Foo
18.Project&McD drive thru
19.Church - DR Koh's memorial service
20.Some Chinese Restaurant - cousin's wedding
21.grandparents kl house
22.Chin looi's house
23. MAMAK
yeah that is bout it for now..
will blog in more detail about the stuff i have been doing later..
i'm super tired..
finally today, Sunday i am able to stay home and rest
and the best part is my grandma sent me heaps of DURIANS
from Yong Peng , johor... yeah..
can't wait to see her soon .
pics will be posted up soon i hope..
line kinda laggy over here ..
yea..
take care all
God bless
cheers
ruth
Misc
Cbox
Time Zone
Sydney,Aus
Kuala Lumpur,Malaysia