entry 226

well side track awhile..will update pics in the next few post..
(note:all pic doesn't have any relation..just felt like puttin in some =) )
Saturday




Had an exam like for an hour only LOL!!, which I reckon they should prolong the exam duration to prolly 2 hours or something. It's like TAXATION LAW man! 40% man. That's beside the point well so today I decided to go back to visit my lil cousins. Due to the track works it took me like 3 hours to get to my destination which normally it will only take me an hour or at most 2 hours. Well though it was a long journey like I had to take couple of buses and trains but it is worth it.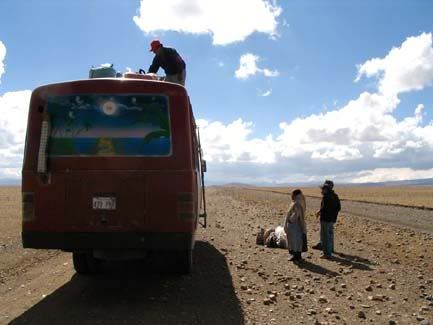 Anyway while waiting in the final bus that takes me to my cousin's place, there was this Chinese couple, kinda elderly and prolly tourist, who neither being able to speak nor read English. They got up the bus and soon realized that it was the wrong bus. Just at that moment this came into my mind that how blessed I am. As in I am able to learn English and be able to converse with other with it. Coming from Malaysia where English is the second primary language, indeed I consider myself really blessed to be able to learn English and able to speak it. Though to some people this might seem so insignificant but yeah, so often I tend to forget these lil things in life, where not everyone is given such opportunity so treasure it. Yeah just for your info, Malaysia's primary language is MALAY, yeah it's a compulsory subject that had to be taken and passed to get through the public school primary and high school. Do I speak malay now? Well to who ? the wall huh? Haha..well recently I receieved an email form a friend who asked me couple of malay stuff and I was like, it definitely been awhile since I wrote some. Haha as far as I remember, the last time I prolly spoken it was maybe when I was at mamak when I was home in june/july.

During my journey all the way from south to up north, to kill boredom I was reading some book and at the same time noticing lil kid. Well as usual when I'm anywhere when I come across lil kids around all my siblings age, I just wish I couldn't be back home spending time with them, helping them through life by being by their side and seeing them grow up to be great woman and man. At the same time I gotta thank my parents for giving me the opportunity to go abroad to further my studies at a young age. Thanks MUM n DAD. Love ya =)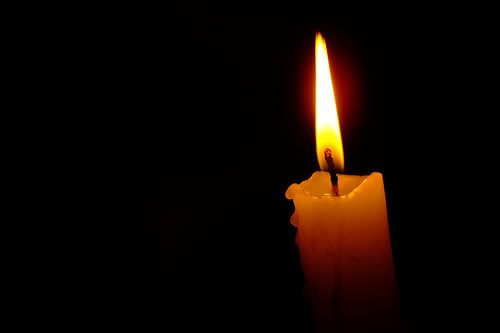 Recently or should I say heaps of weird events have been going on around the globe. Well I reckon weird events such as kidnapping, murdering and so on has been occurring ever since Adam and Eve's time, where sin eats up into human being. Due to my current exams, I have been real busy and caught up with it. Therefore, I am a lil outdated about some recent biggie news. There were two so called big news which is interrelated. One happened in Aussie. Where a lil gal was abducted and abandon by her dad in the airport in Melbourne. Another is where a lil gal in KL, M'sia was abducted and later on found dead. Yeah it all took place in Wangsa Maju near Taman Melawati where I am from. Well that's beside the point. The thing that gets me is that the parents of the lil gal gave her permission to go to Pasar Malam and guess what she is only 8 years old? That's my lil sister's age. Well my parents will NEVER allow her to go to the Pasar Malam though it's fairly near our house. It gets me because well who on his/her right mind would allow such thing? Oh well I'm really blessed that my DAD was firm bout' the whole going out thingy when I was younger. Though when I was younger I admit I really was angry and thinking how overprotected my dad is whilst you know what leads on bad attitude and yada yada.. bout' not allowing me to go out and all. But come to think of it now, if my dad wasn't that strict to me when I was younger I wonder what kind of brat I will turn out today. Haha.. yeah.. You didn't see that coming from me eyh ? Well yeah neither did I see that coming from myself like couple of years ago when I was back in high school. But I thank God for such a dad who is ever loving, ever graceful, ever forgiving, ever helpful, forever smiling(guess I got it fr him..lol) though he has a lil traditional mind set/conservative but I really thank god for him. He has been a blessing to me in heaps of ways, it would be a never ending list coz it keeps going on and on. Oh well back in high school come to think of it I didn't really have much think to waste haha coz I was forever busy with heaps of stuff. Not forgetting the amount of sports I played. So, I got the fullest out of my high school days haha..met heaps of people along the way from different schools, backgrounds, personality, mind sets, manner of speech, attitude, behavior, action& conduct and so on. It was a great experience which I will barely trade it just for a night out without my parent's approval.

Anyway, my point is this. I feel blessed with the parents I have, siblings I have, relatives I have, friends I made and people that have come through my life. So often, I tend to forget these lil things in life which actually do make a significant in our lives without us realizing it. Therefore, life is short so treasure every lil thing coz nothing comes easy. Besides, why bother getting on the rage due to people's actions, just show some good example and do the right thing.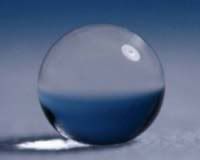 Sunday
Well today..slept late coz i stayed up..DUH !! hahaha..yeah neway got myself to church and then had lunch after that at some elderly church member's house. Just a lil background, this lovely couple has 4 lovely children and a big lovely cozy house. One of their child was handicap not sure the full details but I could see how graceful they were though I reckon they had gone through heaps in life. They are so positive about things which made me wanna be like them. As in being positive even though at time things may not turn out like how we want them to be. I'm blessed to have a pair of hands and legs, able to speak and walk. I have pledge that as long as I can move and walk I will continue to play sports. Well it sound a lil absurd to some people but I guess if you have experienced something taken away from you, prolly you will understand it. So treasure everything that you have coz you never know when it will be taken away from you.


By the way i'm just curious..
how do u measure being blessed? let me know =P
or how bout this ..
HOW ARE U BLESSED ??

cheers
ruth



Misc
Cbox
Time Zone
Sydney,Aus
Kuala Lumpur,Malaysia