Entry 289

It's here again ..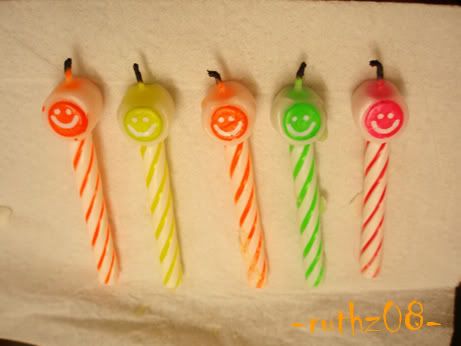 this day my cheeky,mischevious,and lovable lil cousin will turns 5

watch this video it was taken the weekend before this birthday ..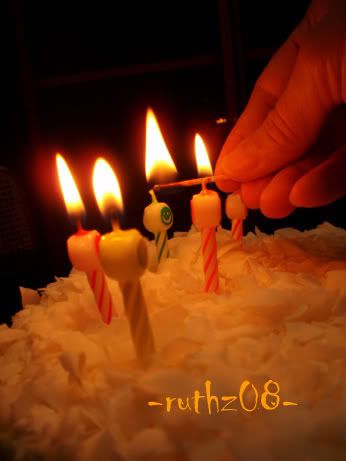 Blessed 5th B'thday lil cousin !! be good !

and i got to meet up with jack and ai vee too ..
it was great just hanging up and catching up with you both !!
have a great semester ahead yea !! cya both soon !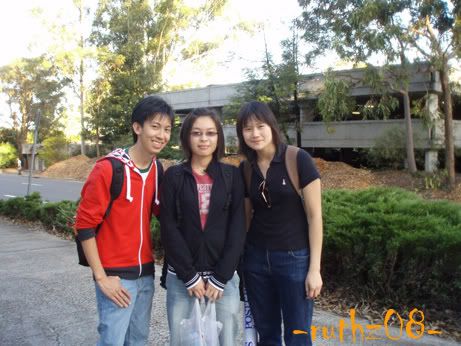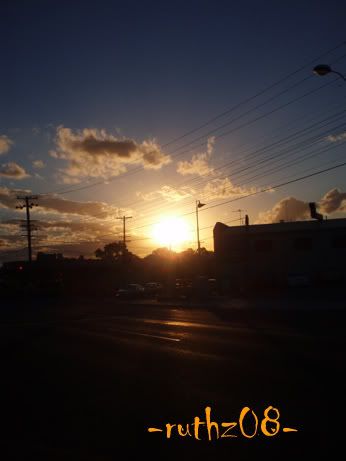 the sunset yesterday was nice ..
it's just like any other day's sunset but somehow i appreciated it..
i'm glad i walked instead of catching the bus
by the seeing the sunset it just puts a smile on my face ..

alright back to books ..
will be having mid-sems from the 1st week of april till 3rd week of april.
take care n God bless

cheers
ruth
Misc
Cbox
Time Zone
Sydney,Aus
Kuala Lumpur,Malaysia