Entry 304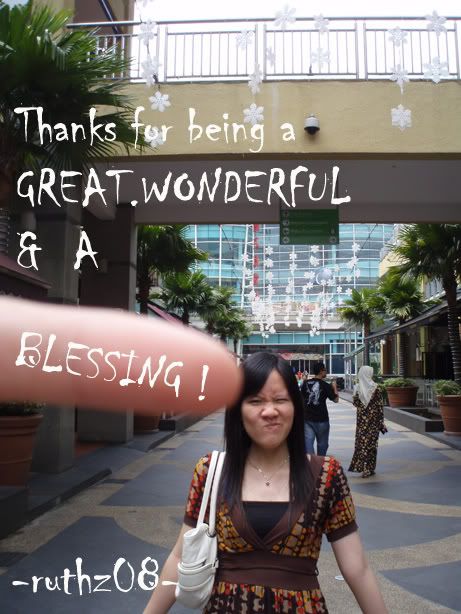 Blessed 20th B'thday !
Sorry can't be home to celebrate it with you
coz i have 2 papers on monday :(
well thanks for your friendship all these years .
thanks for putting up with me with all my crappy-ness and etc ..
thanks for being a great and awesome friend !
thanks for the surprise the other day .
i thank God for allowing me to get to know such a great person like you !
All da best in no matter where you are and will be !
Keep in touch and Don't loose contact or else i will pour laksa on u hahaha
well
take care n God bless
cheers
ruth
Misc
Cbox
Time Zone
Sydney,Aus
Kuala Lumpur,Malaysia