Entry 309

Winter hols just went by so quickly.I wished that it was longer.
sort of missing home and family too!
Not all the pics are here . Some other pics are on facebook.So check it there.
neways i reached KLIA on 29th june 08' around 9pm and hop on the ERL back to KL Central with two other people
Zorza and her husband from melbourne. They were in kl for abit then off to Bali.



Reached home around 10pm. After a 7 hours of flight i was hungry and ready to dig into food!
Went to Dhabar Mamak for dinner and supper with family.
It was great to be back at MAMAK ! miss them heaps !!



then later that night it was Euro Finals. Well i didn't know it was the finals if mei yee did not invite me over that nite ! So before the footie started we went for some supper at Deens..
The match ended around 5am...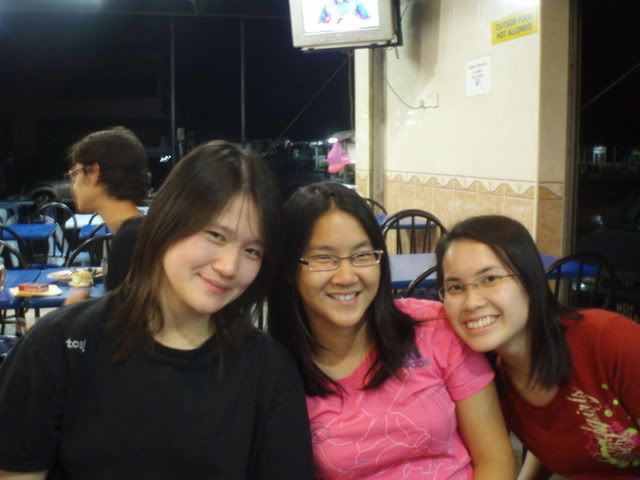 me.mei yee & siaw lin

Then after some rest managed to go to the gym and do my usual routine there.
Later on during the day we went for Laksa with Ms Laksa aka Miss Gan Fiona.


fiona.reuben.me

Got to meet up with Cheryl,monica and irwinder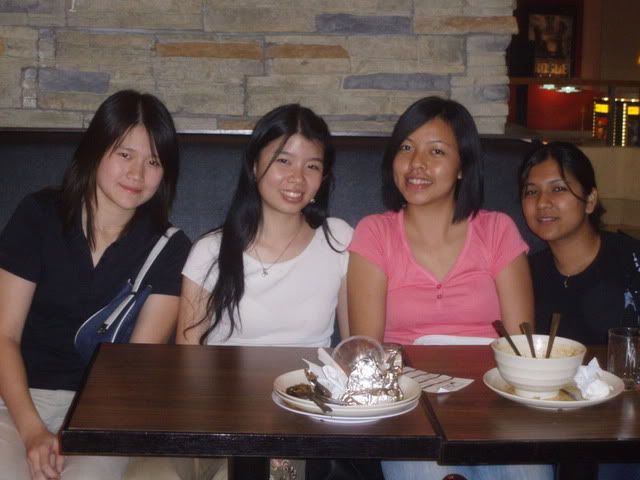 The next day we decided to go for Jogoya and got ourselves stuffed up !!
thanks fiona for the VIP thingy..!!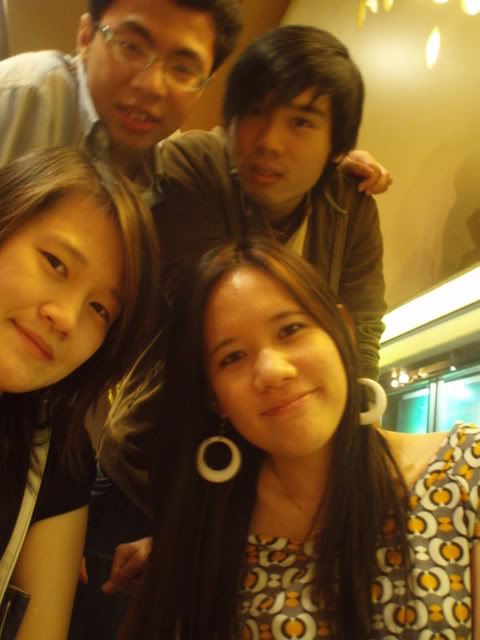 us outside Jogoya with moahan who met up with us later..

THen it was friday for abigal low, abygayle brani and alicia's b'thday i think ..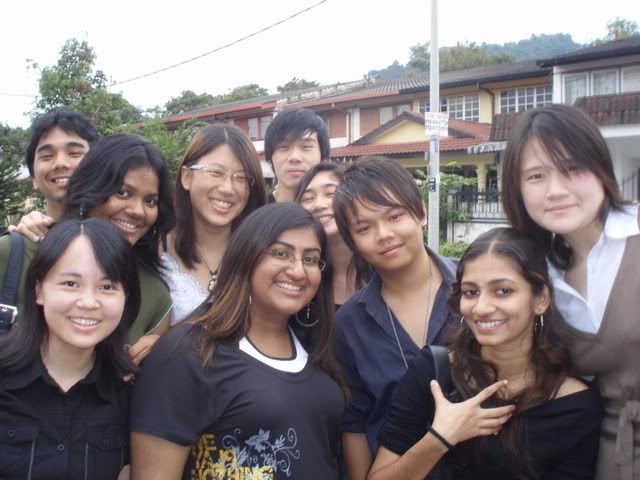 group pics outside abigail's house. thanks to her lil bro for taking this pic for us.

Later on that night went for CG at tabby's house. after CG we went for supper near Carefour
and this is my first time i have seen such long roti tisue at mamak!!!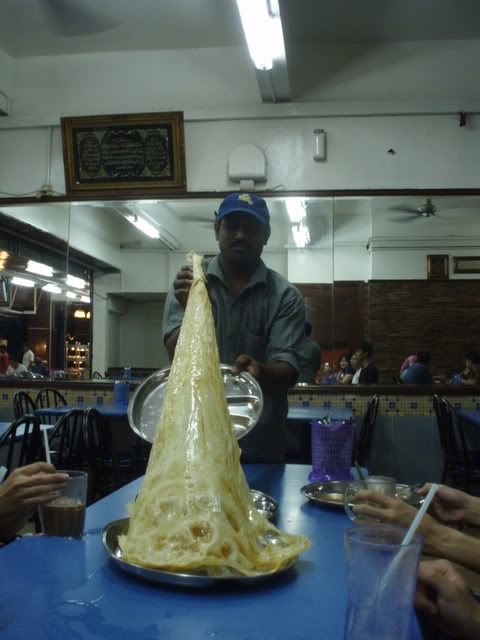 Then it was Saturday which was th Aquaria Meet up session...
Met up with heaps of ppl like Karena,wai seng, yin tse,jason goh,simon,ai wei,gideon,sandra,grace,gary and rachel
[*pics courtesy of Jason Goh. thanks dude !]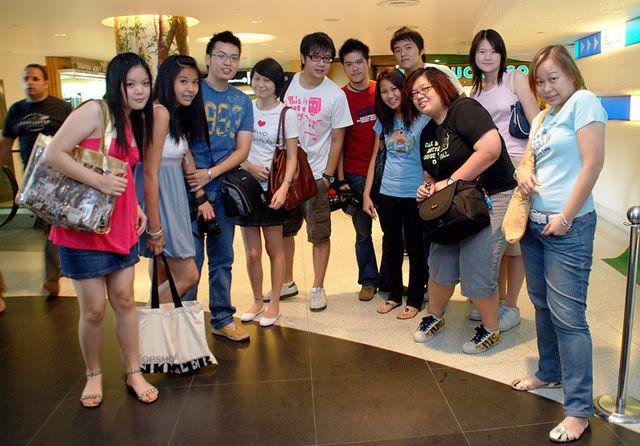 and if you go out with Jason there will be a jump to go with it !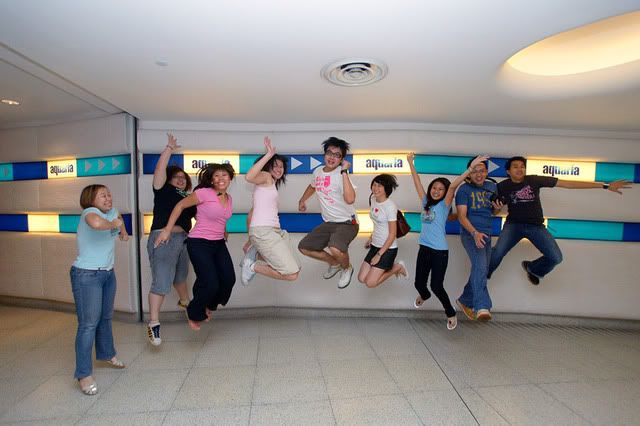 met up with rachel chan! biggie sis.



Then another day came and managed to meet up with a primary school mate which i have not seen in 7 years !!! Chia Pei Lyn!! Eh fiona did u set ur camera to have the green box on ur face only ah ? hahaha jk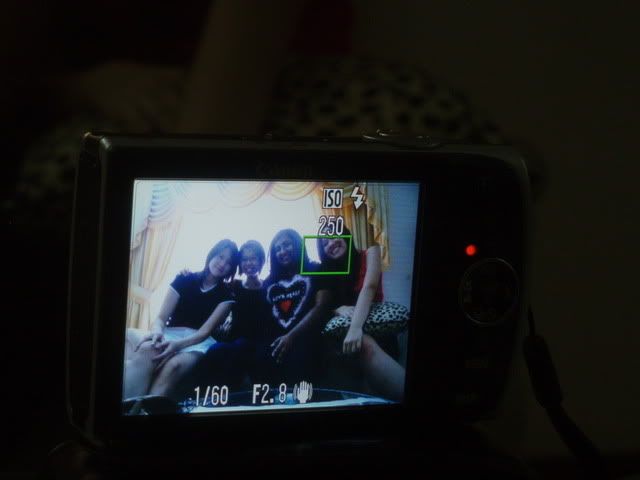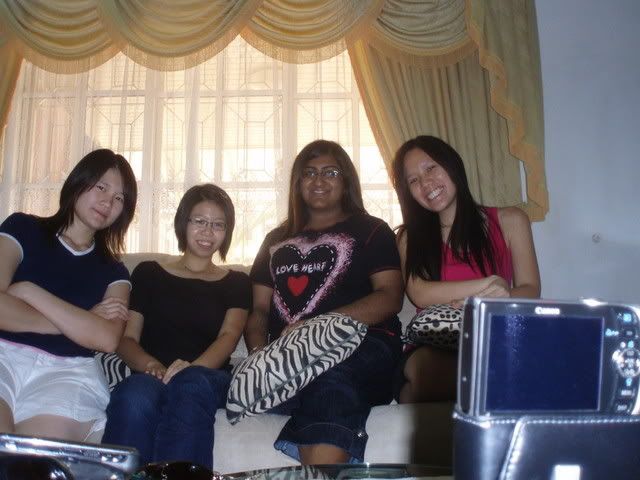 me.chia.kiran and fiona

After that we (kiran,fiona and me) decided to go for a movie..
well not Kung Fu panda but "wanted"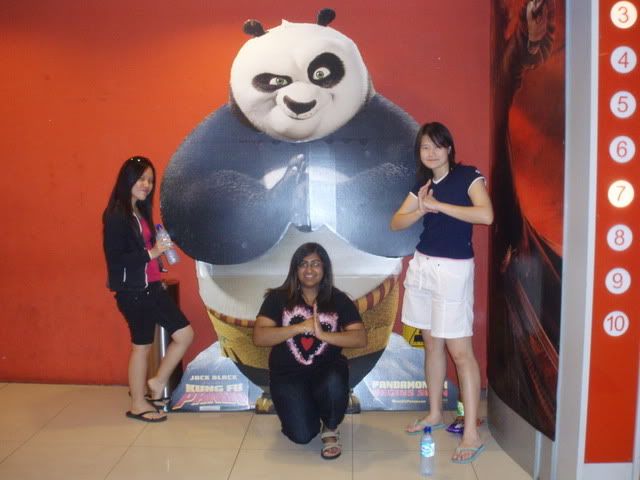 us in the cinema before the movie started .. yeah we were bored waiting !!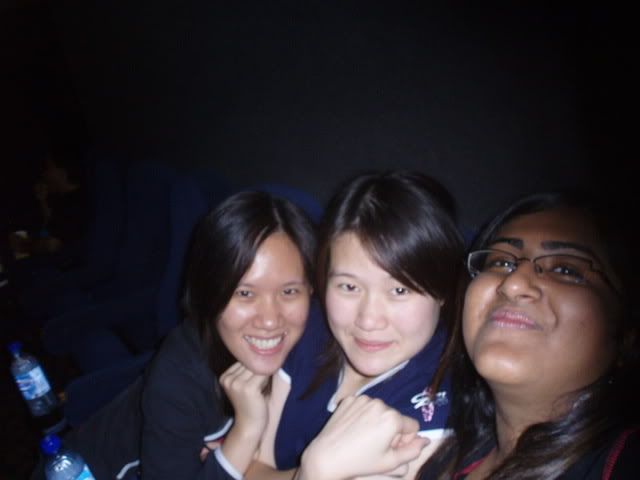 later that night thanks to Hwei Ming i managed to go to Cineleisure for Hancock..
THanks heaps dude !!
[*pics courtesy of Hwei ming. thanks dude !]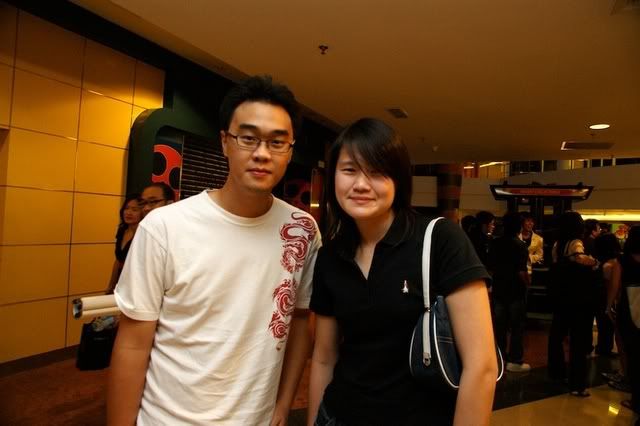 and met a whole bunch of cool people too !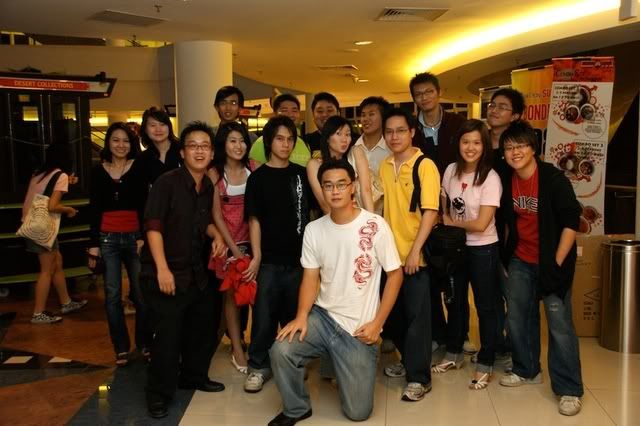 and not forgetting Mr David which i met like a year ago during Transformers Midnight movie with the EFC-ians..nice to cya again dude!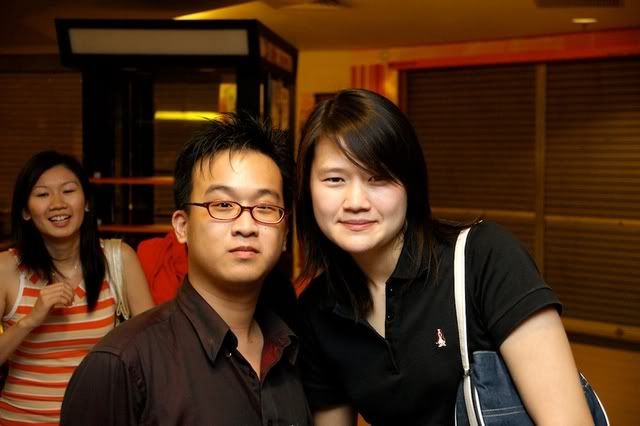 The next day, decided to head back to high school which was like less than 5 mins walk from my house.. met up with some teachers like Pn Mohanah.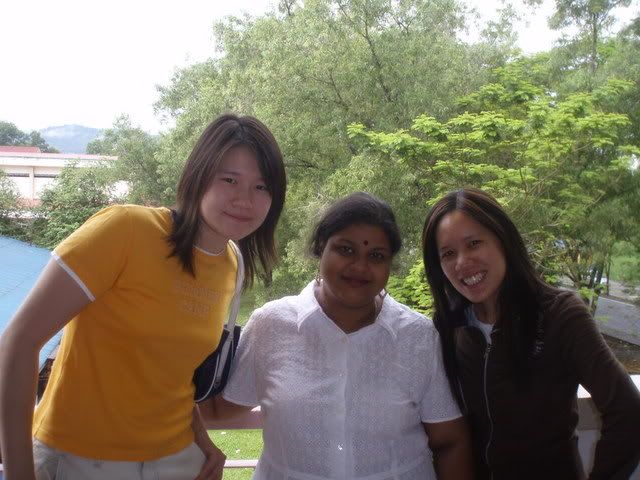 and after that we went for nasi lemak breakie ... man it was only my 1st week and i already had endless mamak food !!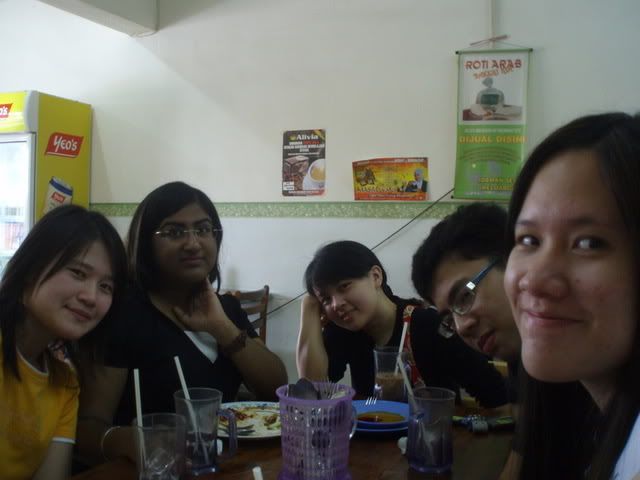 After being in KL for abit i decided to go down south to visit grandma and head over to Singpore.
So went down to Yong Peng, Johor with Cousin and Mei yee




Welcome to S'land.. use Singtel ..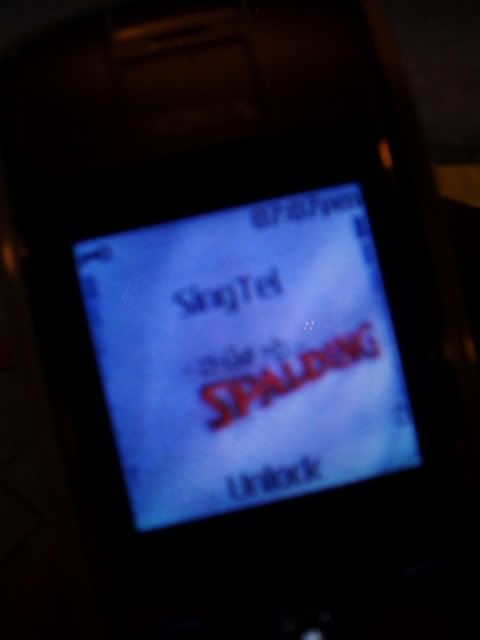 then met up with mei yee's cousin Alicia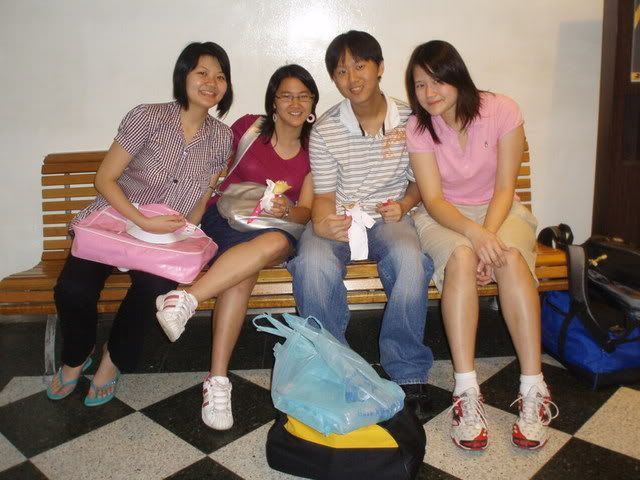 alicia,mei yee, cousin xiang, me

then later on met up with cousin ivy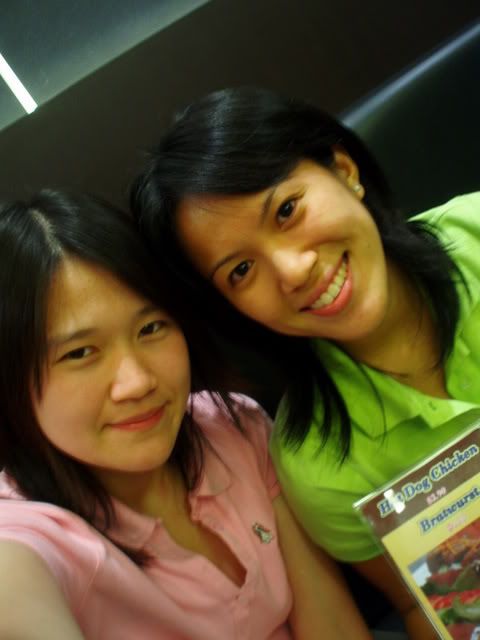 Had sushi for lunch the next day .. man i had heaps of japanese food this time around !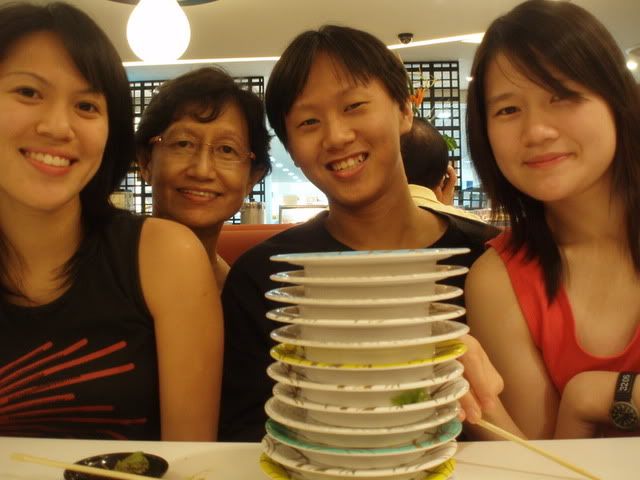 and cousin doing cheeky stuff..



and us in the MRT .. it was great just spending time with you both !!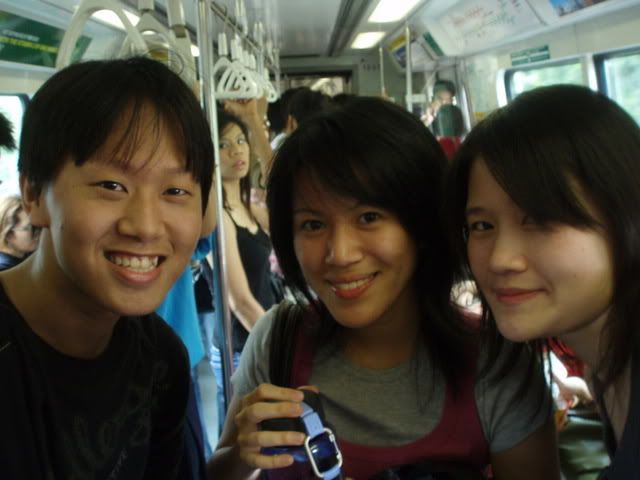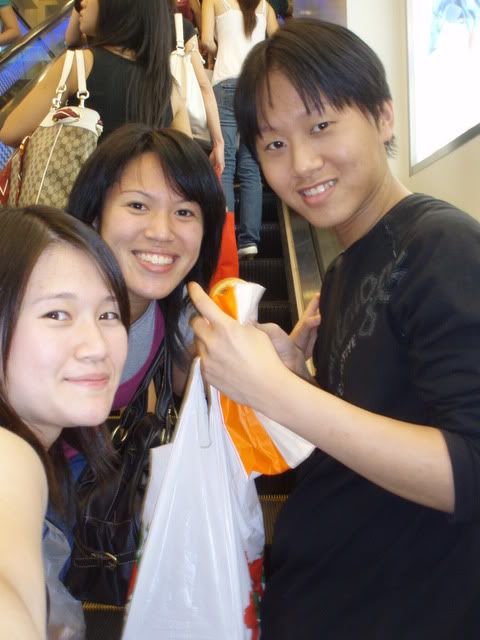 Back in KL ..
Finally got to meet Vera Wong !!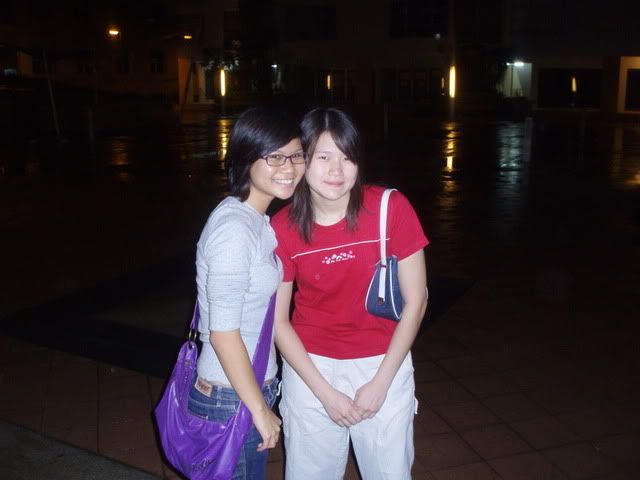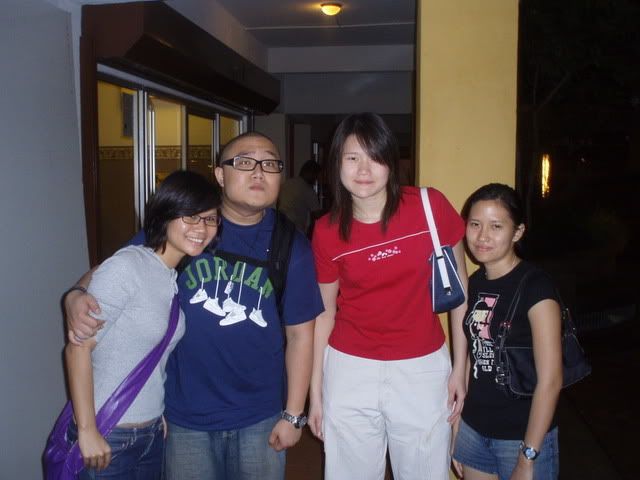 vera,bryan,me n rozie

and some good high school friends dinner ...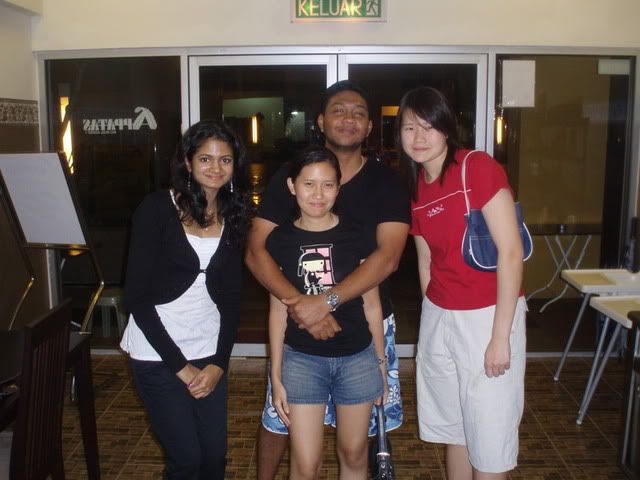 reshmi,rozie,able,me

then one morning we had like breakie at 7.30am .. at mamak... i think i should just camp in the mamak shop .. sigh**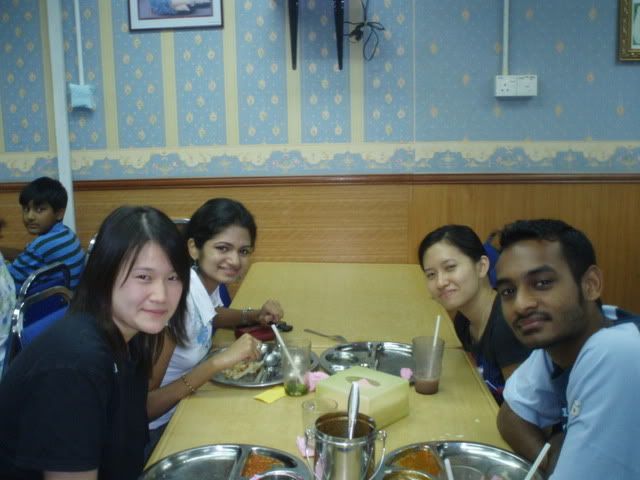 me,reshmi,rozie, wahab

met up with good church friends too ..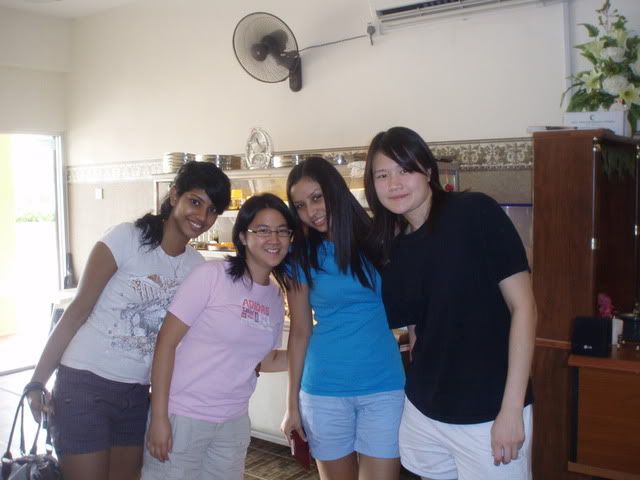 rachel,mei yee, lynne, me

while i was in Singpore i did not manage to get hold of this drinks so i went to 7-eleven one hot arvo to get them .. not cheap eyh ! rm 1.90!! lol ... it's just alrite ...for people who can't make up their mind what they wanna drink !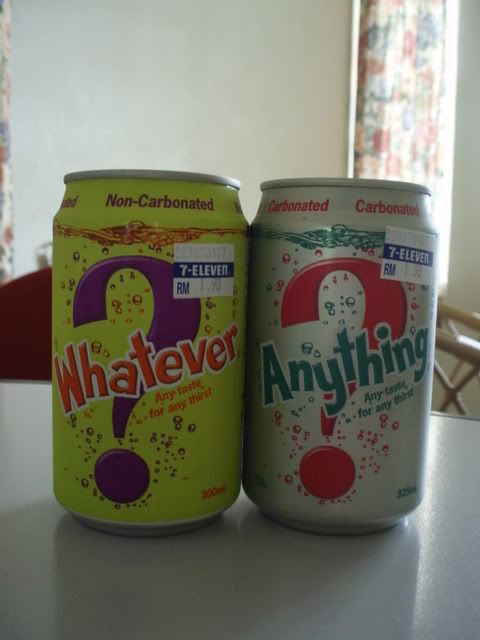 another cendol session with high schoolies...


aby,fiona,me,ming yee

dinner at some western restaurant..with high schoolies too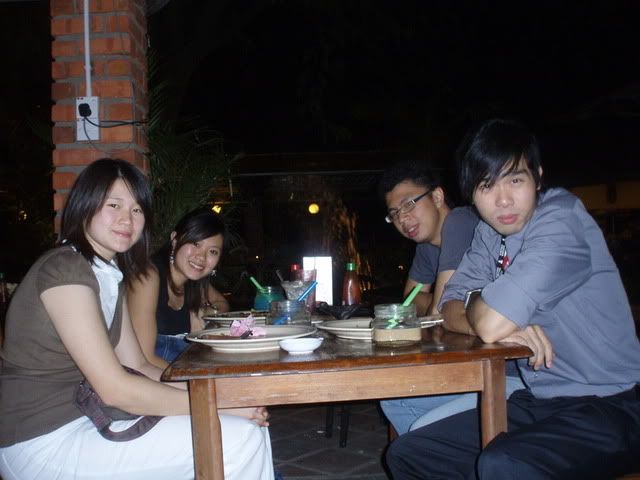 me,chin looi,lim and reuben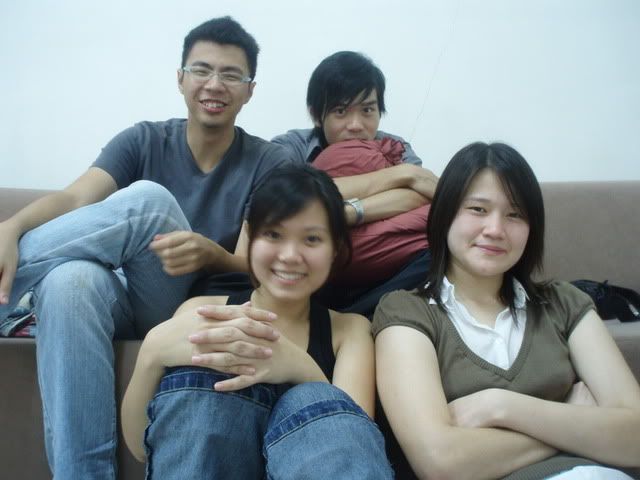 us again at goh's hse..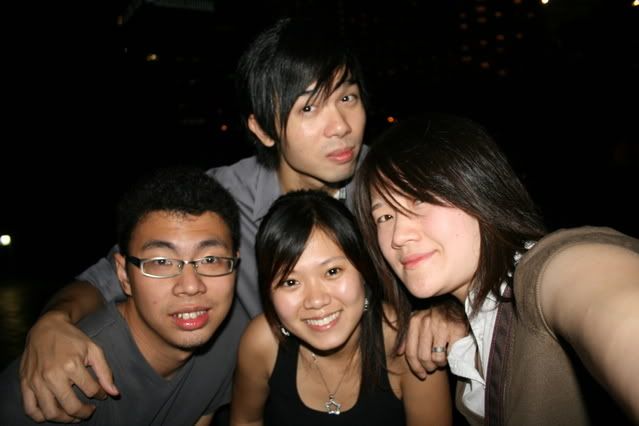 us camewhoring with canon 400D ..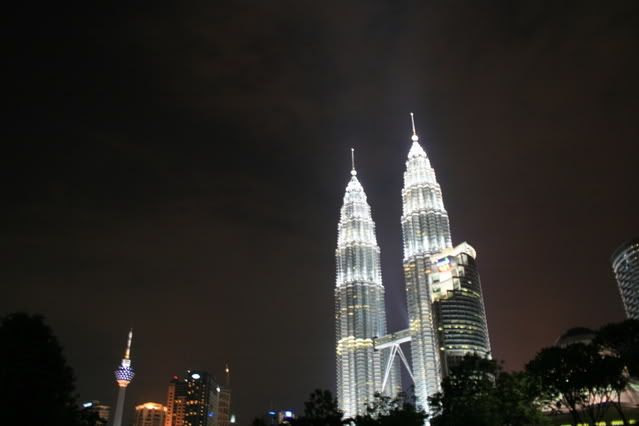 KL city by night ..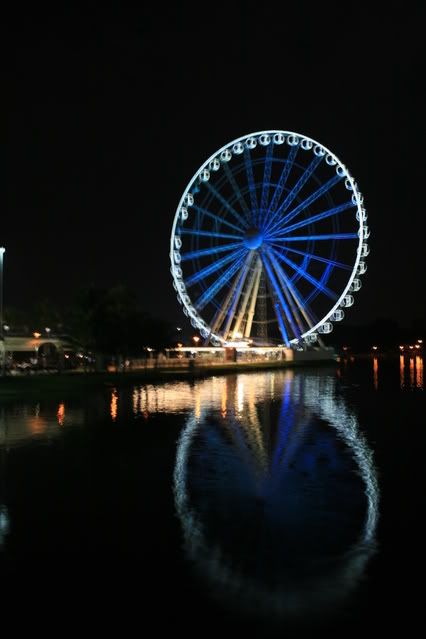 at eye of malaysia. finally i manage to get myself there .. after being home for couple of times..lol

us in front of it ..
Then got to borrow a canon 20D so took it with aaron to photoshoot ...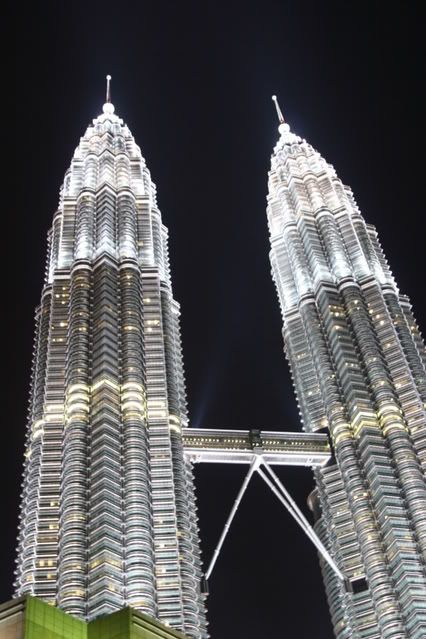 KLCC .. the twin towers which is nearby my place..
after snapping heaps of it got bored of it .. so i decided to take a reflection picture..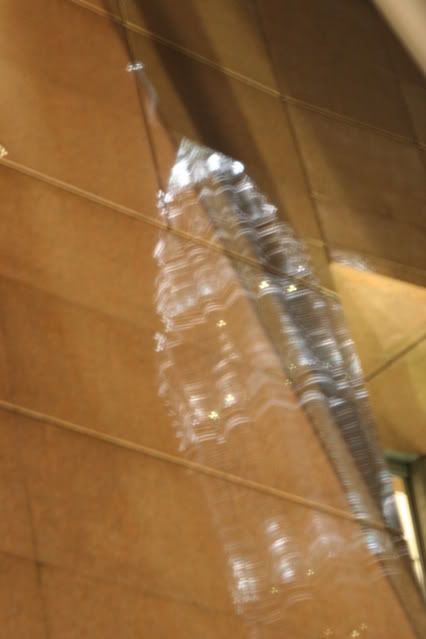 did some long exposure pics .. learning from a pro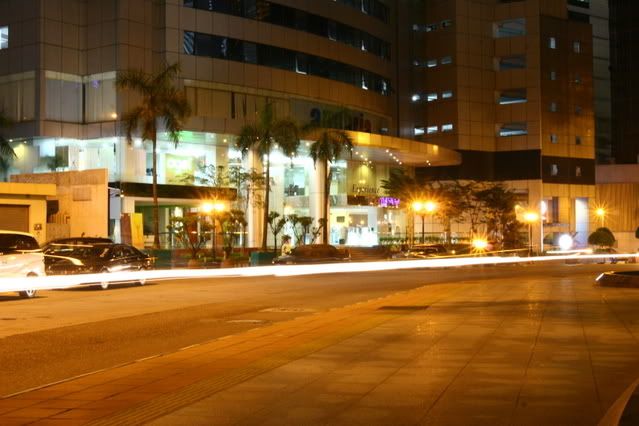 the convention centre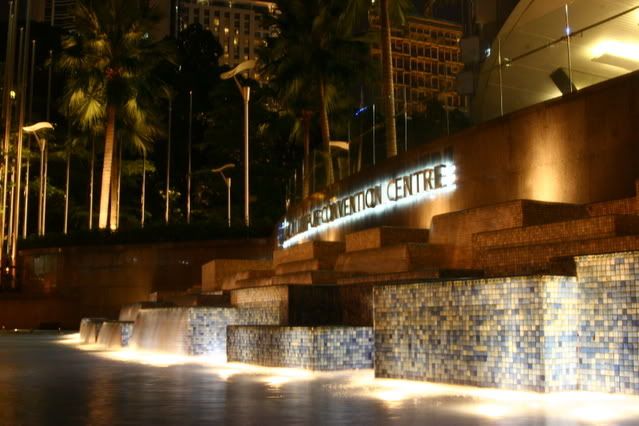 while back home manage to meet up with some high schoolies ..
ex-5 alpha-ians..nice to cya all again !!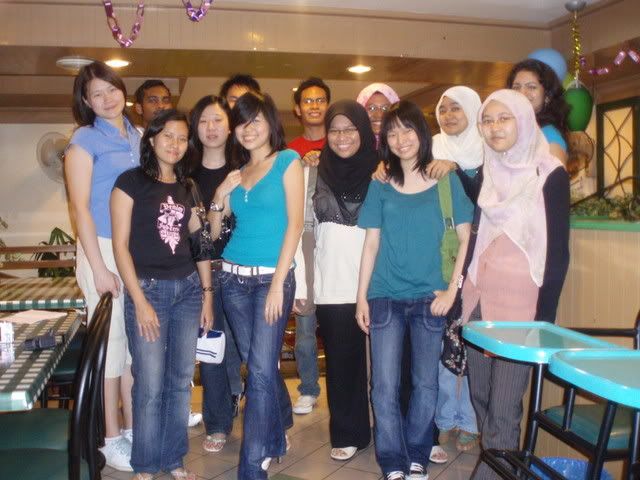 and managed to celebrate yap's b'thday too .weeeeeeee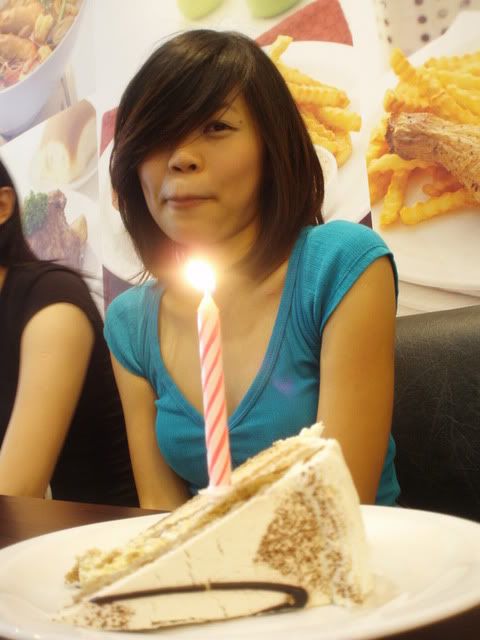 and yum cha session with some high schoolies ..
more like the badminton gang !!

wen dee,waylon,yap,thae,kevin,chow,me,reshmi
And got to experience another day at Taylor's College...


Mr yap,shie ming ,joyce,sher lyn,sait yee,su yi,hwei ming,kae yi,jia hai,me
and got to meet up with my kindi mate...
if you know anyone in this pic of if you are in this pics please contact me !!
Sri Inai Kindi !!!!

got to meet my kindi friend again aeryfah !! nice hanging out with u again !!

got to meet up with my good friends again before i left ..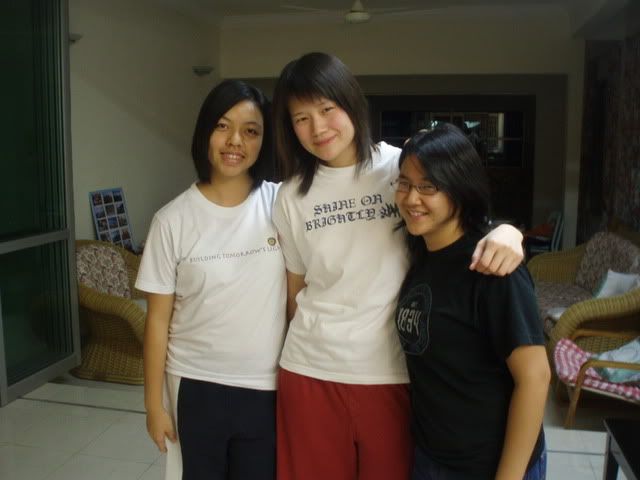 monica,me, mei yee
and had a lil lantern session with my 8 year old lil sis !!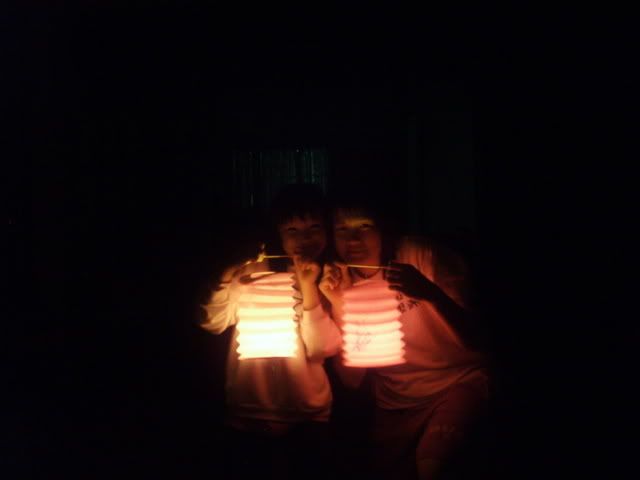 and finally at the very last minute i managed to meet mr busy GAYA !!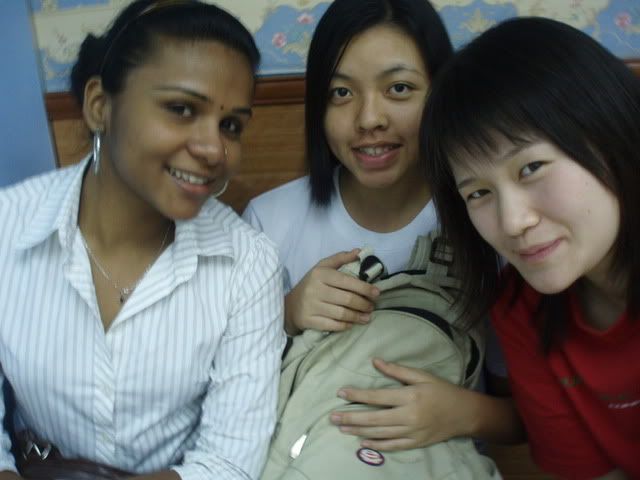 me.mon.gaya.
well that's all for my update on my hols .. there are too many pics .. so this is a brief lil one..
back to uni again ! ..
this winter is COLD !!! it has been raining too ...
hopefully it get warmer soon !!!
cheers
ruth
Misc
Cbox
Time Zone
Sydney,Aus
Kuala Lumpur,Malaysia