It has been a week since i got back...
the pass one week has been real hectic..
going here and there ..
causing me not to have enough of rest
but neway i am happy with all of it...
finally i manage to sit down and update..
coz i didn't follow my aunty to subang..
reason was coz i didn't feel like going out today,
and i have stuff to settle...
besides i'm going out later..
so better stay home...

-----------------------------------------------

After a month i haven seen my college mates
i decided to give them a surprise ..
yeah sait yee was having a pot luck kind of thing in her house.
so i told most people i might not go for it..
but ended up i found myself taking the LRT and KTM to Subang.
thanks to Prassan and Kae yi for picking me up from the KTM!!
Glad i went for it..
though i was tired, train was moving slowly and etc..
but i manage to meet up with so many of them (",)

here you go another pic post ......


WELCOME TO THE G4'S POT LUCK

12 . 12 . 2006




Class rep...
showing thumbs up coz quite a number showed up !!



Food people brought.....



Prassan n Kc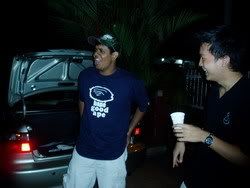 Class rep n asst.



Gavin sharing a ghost story.........



everyone was so into his story ..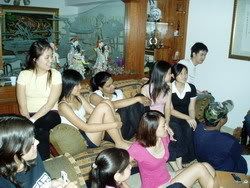 mR Kae yi busy eating yoke han's jelly



yoke han, priya, joyce, Kc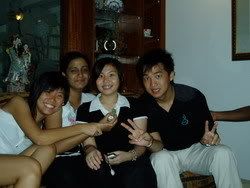 me ann priya saitYee joyce kc



another pic.....
take 1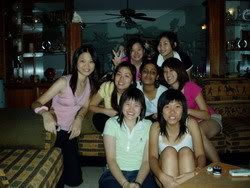 take2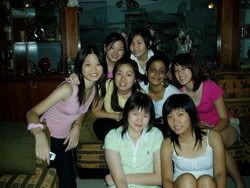 man looke at Jia hai's face...so shy..
see that yoke han..so selamba hahaha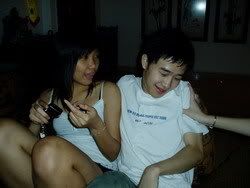 ann prav me



jh n ann



ann n ky



group pic 1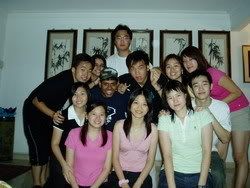 group pic 2



candid



group pic 3



group pic 4



GP 5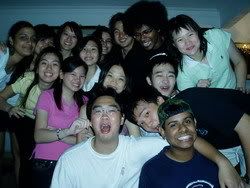 dear all i had loads of fun..
nice meeting you all yeah..
take care n God bless

cheers
ruth
Friday, December 15, 2006 | Labels: friends |  
Misc
Cbox
Time Zone
Sydney,Aus
Kuala Lumpur,Malaysia