It has been ages since i visited the zoo..
and this recent visit of mine was a real fun one..
Thanks to hwei ming, prassan, kian chee, kae yi,
suyi, sait yee and chun young...
not forgetting my siblings, cousins, aunty n uncle
took loads of pics but here are some..


ZOO NEGARA'S TRIP

14 . 12 . 2006




Hwei ming was so excited ...see i told u !!



chun young aka funny guy



sis n me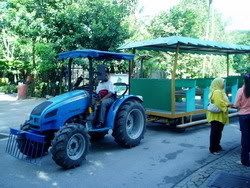 the truck we sit on while rounding the zoo



me.philip.christine.aunty.amelia.carolyn.
jeremy&uncle



me.sait yee.suyi.hwei ming.kae yi.
chun young.kian chee&prassan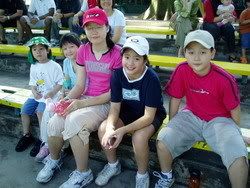 jem carolyn christine amelia philip



the dudettes..



the dude



us



carolyn amelia jeremy philip



me n lil jeremy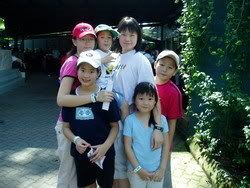 me cousins siblings



KY : "SY would u ride away with me? "
SY :hmm (smiles...)



haven gotten enough from his childhood days ..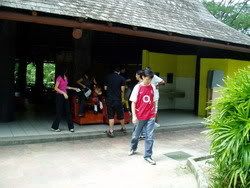 KC " haihz..what is wrong with them man !!"



this isn't a resort but it is in the zoo!!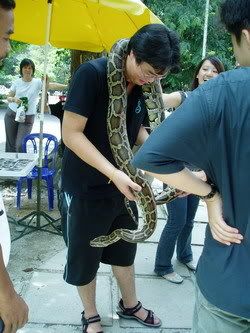 HM with the snake..
yeah i wasn't suppose to take this pic
coz i'll have to pay but i did anyway..
without paying anything... =P



tall animal......



siblings n cousin



us in front of the ellie's place



all of us.........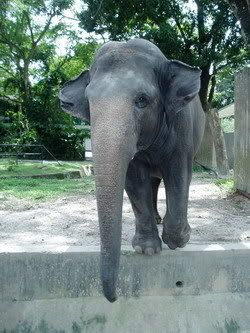 ellie.......



touching the ellie



Bird house



the door opener



imitating my lil cousin



cheese...
behind us was the tiger n lion's place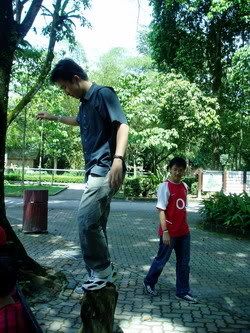 ky



prassan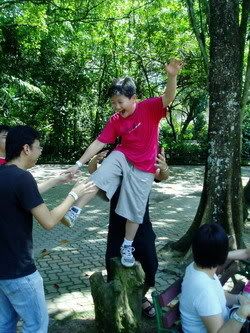 my bro



us.....



the big Gorilla ........



JALAN TAYLOR....
for only citizens of Taylos..haha jk..
yeah this road is in the zoo....



peace



One for the Album



HM giving Ky a piggy back coz he was super tired..



the kids really like prassan n kY



outside kenny rogers after our meal near Ampang Point


all of us had loads of fun...rite?! haha
well my siblings and cousins did..thanks to all of you
who came all the way here ok !!
thanks again
see you soon
take care n God bless

cheers
ruth
Misc
Cbox
Time Zone
Sydney,Aus
Kuala Lumpur,Malaysia