Tomorrow Ms Alicia will be flying to the US
And i really salute her for the course she will be doing!!
All da Best gal!!
It has been great knowing you..
take care n God bless
keep in touch yeah !!

Here are some pics..
(2Gan Fiona: i didn't put all coz i 'm super tired..sry)



AU REVOIR ........



Alicia Shanthini....
she was shocked we invaded her house..haha



SABO TIME...
i think it is our tradition to sabo people who are leaving
SABO = Blessing (hahaha XD)



messy house ..........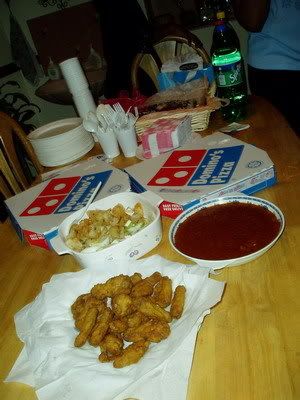 Food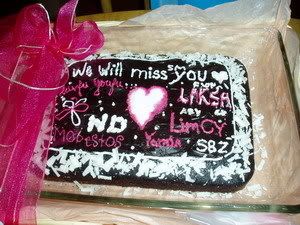 Special cake for Alicia



Me&Alicia



blowing her early b'thday cake



One for the Album



candid......

Neway nice to see you all again ..

Priya..Mohan..Ming Yee..Chun Young..Gan Fiona..Abigail..
Abygayle..Andy..Szu-Mei

take care all..
see you peepz soon.
God bless

cheers
ruth
Misc
Cbox
Time Zone
Sydney,Aus
Kuala Lumpur,Malaysia