Today i went to college to sell some books..
yeah glad i could meet people like

Hwei Ming.Kai Lin.Joyce.Jac Kee.Jia Hai.
Yoke Han.Kian Chee.Sait Yee.Su Yi.Kae Yi.
Gavin.Shawn.Henry.Sher Lyn.Kang Yun.Sherene.
Mellisa.Esther.Boon Suang.and etc...........

Got lil sleep like bout 3 hours and
then draged myself up to get to college like at 7am

here are some pics i took today..



THe only time the road outside Taylor was so pack and noisy..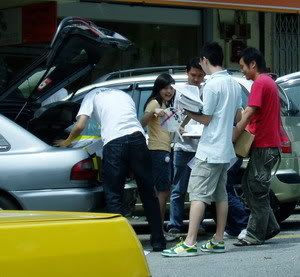 Not Garage sale but BOOT SALE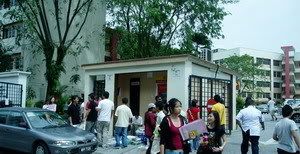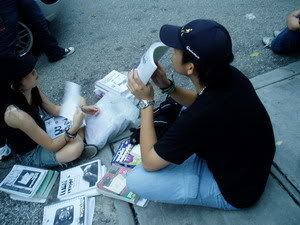 In Front of college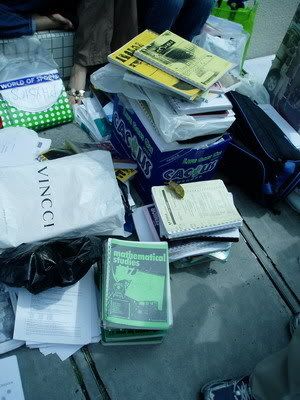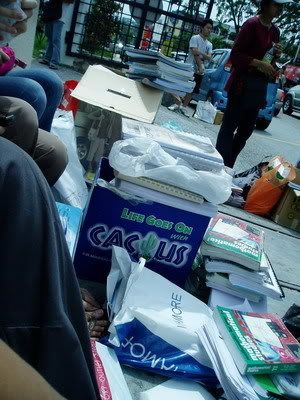 Tons of books on sale....



worthlees book...couldn't fetch any money at all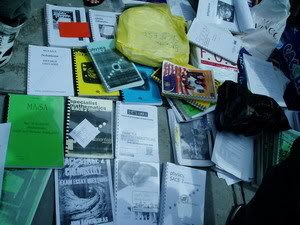 books which worth more than 10 bucks a book
was going only for 3 bucks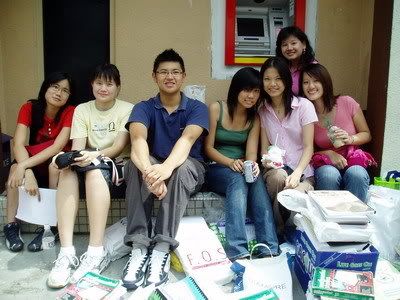 Poser Pic.......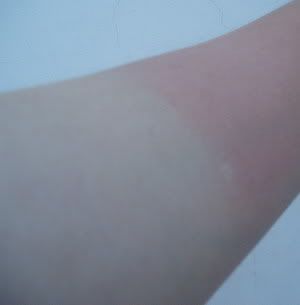 and thanks to the bright and glaring sun..
i got SUNBURN..
yeah kae yi i did get sunburn!! i guess u too rite!
it has been a long time since i got sunburn ...
well the last time i got sunburn badly was
in form5..2 years ago when i went for
Handball MSSD....

yeah..
it has been great hanging out with u all again..
hope to see u people soon..
take care n God bless

cheers
ruth
Misc
Cbox
Time Zone
Sydney,Aus
Kuala Lumpur,Malaysia