Entry 105

As you all know..
most of my post are pictures..

WHY ??

coz i like talking photos
it is one of my many interest..
no doubt that photography is an
EXPENSIVE hobby..
but it is FUN..
to me..
i think posting pictures are more interesting
than posting 10 pages of long winded essay..

PICZ...

most of the photos here are NOT EDITED
meanin they are original..
Well i resize it so that you will not have to
wait for ages just to view one photo..
and beside that..
if i edit it'd be for lighting purposes..
basically..
all pics in here are taken with
my family's faithful




µ [mju:] 300




yup..
most pictures in here are taken with µ [mju:] 300
it is the 1st generation of all the µ [mju:] series..
the latest model is

µ [mju:] 1000



yea..
neway the humble µ [mju:] 300 is working well
at 3.2MP i gotta say it produce nice picture..

Neway talking about cameras..



I am thinking of getting a DSLR
but yeah gotta save money first...
the model i am look at is

E-330 and other E SYSTEMS of OLYMPUS...
Digital SLR camera with interchangeable lens system & Live Preview




The world's first Live Preview digital SLR

pic on the camera....



yup basically DSLR takes better picture

here are 2 pics taken by OLYMPUS E-330


of all BRANDS ....
why OLYMPUS RITE??
that must be the question playin on your mind!
well my dad has been a OLYMPUS user since he gotten his 1st camera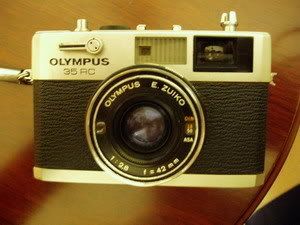 From Kenny's recent post bout DSLR
KENNYSIA.COM
u can check it up in the above link
i think NIKON D-40 is one nice DSLR too..
pricing bout 2K is considered ok..
but haihz..
i think i gotta really start saving like crazy
till i get my own DSL..
i hoppe that day will come (".)
FOR THE MEAN TIME..
I WILL USE THE NORMAL DIGITAL CAMERA..
say cheese.........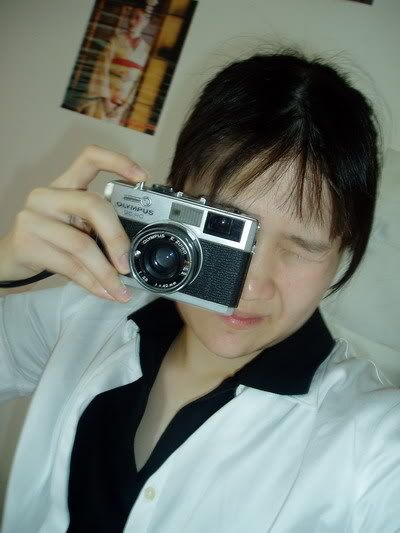 have a great day..
take care n God bless

cheerious
ruth
Friday, February 09, 2007 | Labels: camera |  
Misc
Cbox
Time Zone
Sydney,Aus
Kuala Lumpur,Malaysia