Entry 140

It's my 3 week staying on the Uni campus residence..
i gotta say making friends wasn't as easy as it was in KL
haha in KL you can just walk up to anyone and start a

CONVERSATION !!

it is just different here but i ain't complaing!
but oh well
out of these 3 weeks..
TODAY was the best of all..
haha i met other ASIANS living on campus..
hahaha..
well so what have i been doing the last 3 weeks??
haha... duno... being blur..
not knowing that there was another person from S'pore
and korea n japan n hong kong!!
neway played netball yesterday..
with some gals on campus..on our midget bball court
but seriously netball aint as fun as bball!!
neway went for a walk with korean,rusian,negro & singaporean..
yeah..
it was kinda fun..
getting to know more people as the day goes by!!



well this is some star seeing area..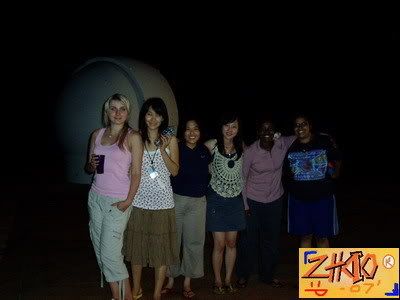 group pic


sandra . me . junni . (gal from russia)

yup..back to work..
got some assigment to do..
been a busy week so couldn't update much
but yeah thanks to Kian chee and prassan who called me
up during the week.. you people did make my week nicer (",)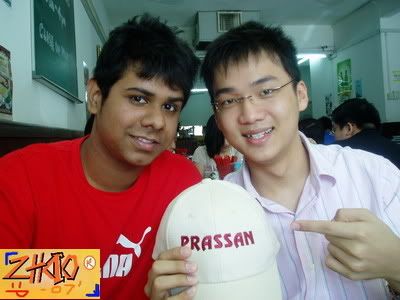 that bout it..
take care n God bless

cheers ruth
Friday, March 23, 2007 | Labels: uni |  
Misc
Cbox
Time Zone
Sydney,Aus
Kuala Lumpur,Malaysia