Entry 168

Went to DFO on Friday..

DFO  = DIRECT FACTORY OUTLET = CHEAP !!!!

haha..
neway got myself another pair of shoes..
yeah another WHITE pair..
i must STOP getting WHITE STUFF !!
haihz..

HISTORY ON WHITE SHOES



1st -  a pair of NIke white pair of shoes with blue strips..
          it was a really good pair of shoes..
          very flexible and light !
          but it had its time couple of years ago..

2nd - got a pair of Wilson Badminton shoes..
           it's white outside and yellow inside
           it was super nice... but yea it had its time..
           but still usable sometimes..

3rd - Nike Indoor pair of shoes.. still usable..
          it's just like a norm NIKE pair..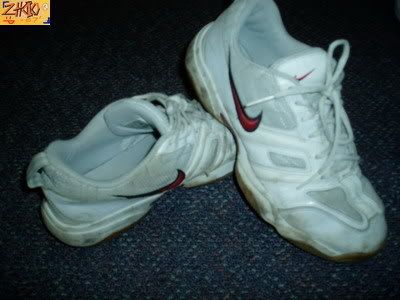 4th - Mizuno Volleyball Shoes.. It's superb..
          super light.. and etc..


*IF ANYONE CAME ACROSS THIS
  PAIR OF  SHOES
  PLEASE DO LET ME KNOW YEA !!
  THIS IS URGENT !! *



5th -Kustom White Pair..
         white on the outside & light blue strips in the inside.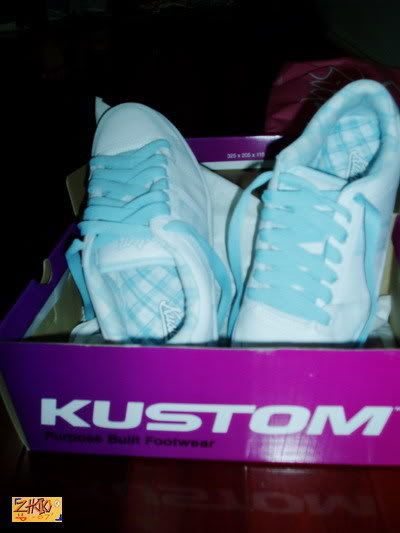 isit nice?
WELL TIME TO BUY OTHER COLOUR...
obviously i do have other colour shoes..
like Nike Bball shoes is black , hush puppies is brown n etc..

yeah till then

cheers
ruth
Misc
Cbox
Time Zone
Sydney,Aus
Kuala Lumpur,Malaysia