Entry 170

Attended Hillsongs's Powerhouse last Friday
it was a blast..
seiously ..
coz getting back to some familiar ground was really a good feeling!!
thanks to Erika who gave me a lift there...
neway the place is super huge..
i meant the Hillsongs at the Hills's suburds..

THey has a speaker name Andi Andrew
and her message was superb for me .. haha..
will share it later in the post...

neway here are some  pics...



during the worship...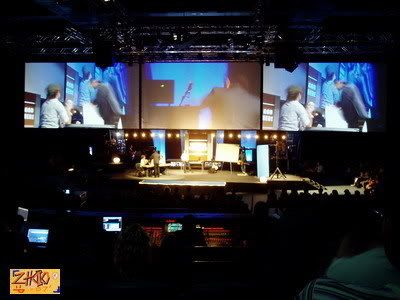 some play..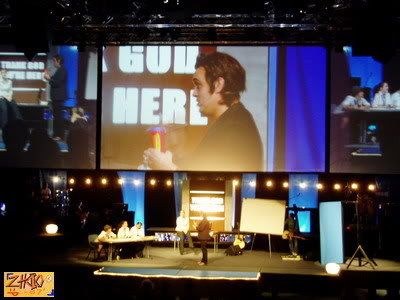 apprently it was on a show on Thank God You're here..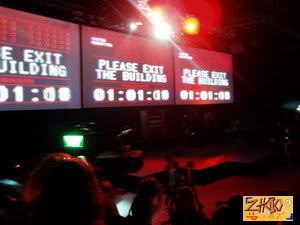 this is some good thing to evaquate people...
YC should use it to evaquate people ...
haha...
yeah!!!
here is the message..

READ IT !! 
-----------------------------------------------------------------

Ephesians 4 : 22 – 5 : 2

Chapter 4 :

v22 : You were taught , with regard to your former way of life, to put off your old self ,
which is being corrupted by its deceitful desires ;
v23 : to be bad new in the attitude of your minds ;
v24 : and to put on the new self , created to be like God in the true righteousness and
holiness
v25 : Therefore , each of you must put off falsehood and speak truthfully to his neighbor ,
for are all members of one body.
V26 : "In your anger do not sin" : Do not let the sun go down while you are still angry,
V27 : and do not give the devil a falsehood.
V28 : he who has been stealing must steal no longer , but with his own hands , that he May have something to share with those in need
V29 : Do not let any unwholesome talk come out of your mouth , but only what is helpful
for building others up according to their needs, that it may benefit those who listen.
V30 : And do not grieve the Holy Spirit of God , with whom you were sealed for
day of redemption .
V31 : Get rid of all bitterness, rage and anger, brawling and slander, along with every
form of malice.
V32 : Be kind and compassionate to one another , forgiving each other, just as in Christ
God forgave you.

Chapter 5 :

V1 : Be imitators of God, therefore, as dearly loved children
V2 : and live a life of love, just as Christ loved us and gave himself up for us as a fragrant offering and sacrifice to God.

- We need to redefine our relationship with our family. We are placed in our very family
for a reason.
- All of we have an opportunity to be a blessing

6 KEYS OF HOW TO BE A BLESSING IN YOUR FAMILY 

1. Get Over Yourself & Get A New Attitude 


Ephesians 4 : 22 – 24

v22 : You were taught , with regard to your former way of life, to put off your old self ,
which is being corrupted by its deceitful desires ;
v23 : to be bad new in the attitude of your minds ;
v24 : and to put on the new self , created to be like God in the true righteousness and
holiness
- we need not be so selfish about yourself

2. Speak The Truth 


Ephesians 4 : 25

v25 : Therefore , each of you must put off falsehood and speak truthfully to his neighbor ,
for are all members of one body.
- we have to speak truth into our situation
- we have to speak into our families lives

3. Go Ahead and be Angry, just do it right

Ephesians 4 : 26 – 28

V26 : "In your anger do not sin" : Do not let the sun go down while you are still angry,
V27 : and do not give the devil a falsehood.
V28 : he who has been stealing must steal no longer , but with his own hands , that he  may have something to share with those in need

- there's right anger & wrong anger
>>wrong anger = self righteous
- you can be angry but you have do it right
-don't give the enemy any foot holes
- there's a righteous anger
- you have to direct our anger to the right source which is by getting angry towards
the enemy

4. Watch your mouth


Ephesians 4 : 29 – 30

V29 : Do not let any unwholesome talk come out of your mouth , but only what is helpful
for building others up according to their needs, that it may benefit those who listen.
V30 : And do not grieve the Holy Spirit of God , with whom you were sealed for
day of redemption .

- Does your speech affect your family
- Your words can affect others
- You can create positive / negative atmosphere in your family

Ephesians 6 : 3
- Honour your father & mother
- Create help, honour & don't be disrespectful

5. You got to forgive 


Ephesians 4 : 31 – 32

V31 : Get rid of all bitterness, rage and anger, brawling and slander, along with every
form of malice.
V32 : Be kind and compassionate to one another , forgiving each other, just as in Christ
God forgave you.

- forgive like how Christ forgive us (that's what we are required to do)
-when you choose to go on a journey of forgiveness, you'll set yourself free & others free
- let the thought of self righteousness go and forgive others & set yourself free
- forgiveness is free
-we have to activate forgiveness
- we have to constantly have to give forgiveness
- forgive people for being them

6. Best Way to be a Blessing is to Imitate Christ 


Ephesians 5 : 1 – 2

V1 : Be imitators of God, therefore, as dearly loved children
V2 : and live a life of love, just as Christ loved us and gave himself up for us as a fragrant offering and sacrifice to God.

- giving your time
- you are not to busy in building the kingdom
-building God's kingdom is building your family
- you're family may be weird but we are all weird too
- what can you sacrifice for your family

• Becoming like Jesus, you can bring an impact in your family
• In order to be that, you gotta know Him better & deeper

hope this lil message did help u somehow..
think n ponder on it ..
coz
YOU yeah YOU !!
can be the one who will be
making the difference at ur place !!

take care n God bless

cheerios
ruth



Misc
Cbox
Time Zone
Sydney,Aus
Kuala Lumpur,Malaysia