Entry 181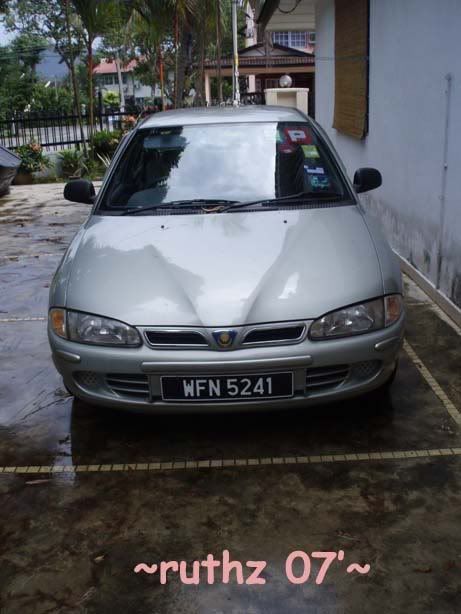 pic : this is the car i usually used in back home..

guess what ...
aussies do buy proton cars..too
and i was like why?
so met josh who owns one..
and i asked him why did he get proton of all cars..
ok josh is a aussie..
he was like i got it 2nd hand only for
1K AUD = RM3000
i was that is super cheap ..
yeah neway..
haven been driving for awhile..
over here have been using bus 11 which are my legs
and trains n busses..
it will be another year till i get my full licence back home
and then i will get aus licence..
can't wait for that duh!!
hopefully will have the cash to get myself my own car..
... hmm how bout petrol?? (lolx i forgot that part ** shakes head**)
oh well just another year then i will get my full licence..
can't wait for that ...

oh btw have u ever have noticed the similarities
between certain malaysian cars?


     =  

mitsubishi lancer                              proton wira 


 =

daihatsu  mini                                                  perodua kelisa



=
Daihatsu Terios



perodua kembara

so yea.. what is the conclusion here ruth?
hmm..
do u get it ??

cheerios
ruth

Friday, May 11, 2007 | Labels: cars |  
Misc
Cbox
Time Zone
Sydney,Aus
Kuala Lumpur,Malaysia