ntry 212

Note : Just to let u know !! this post contains Heaps of pics..
WARNING : THERE WILL BE SOME PICS WHICH WILL URGE U TO GET HUNGRY
SO DON'T BLAME ME IF U GET HUNGRY haha...coz i warned u ade !!


27th June 07' - boarded plane at 1420
[ 7 hours 30 mins flight ]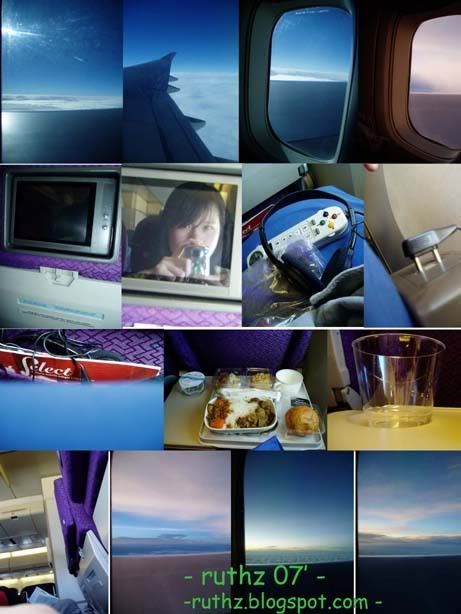 touch down klia bout 7 somthing pm...earlier than expected !!
jumped on the ERL..off to KL Central .
made a new friend on the way which made the 28mins a short journey =P

29th June 07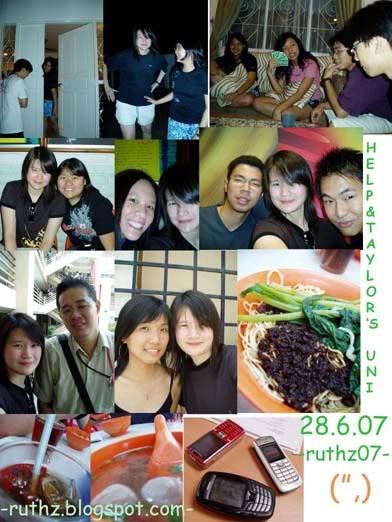 1.surpises turned out to be me being suprised by them !!
2.these were the 1st few people i met.

30th June 07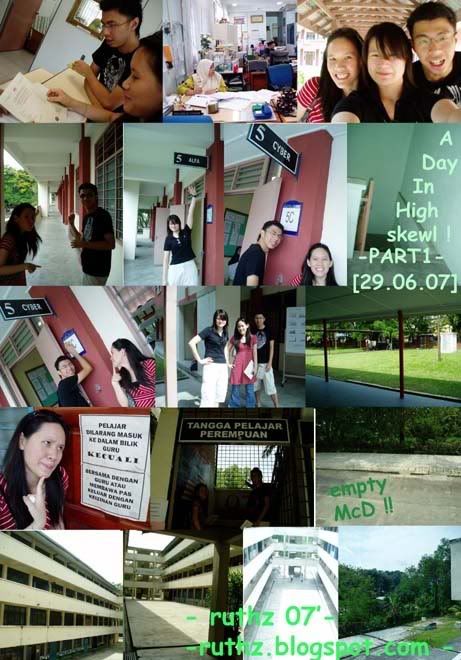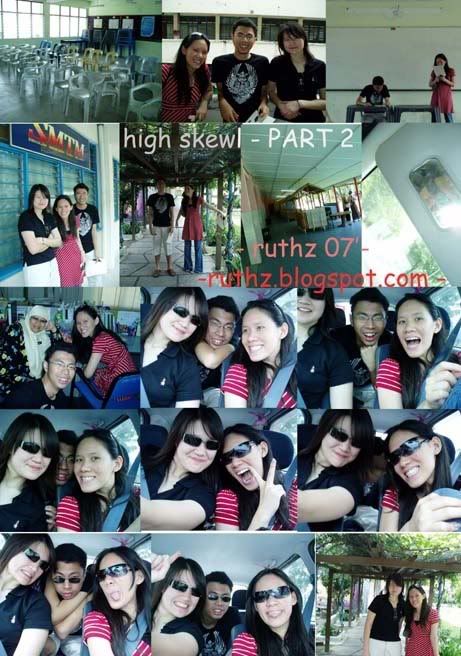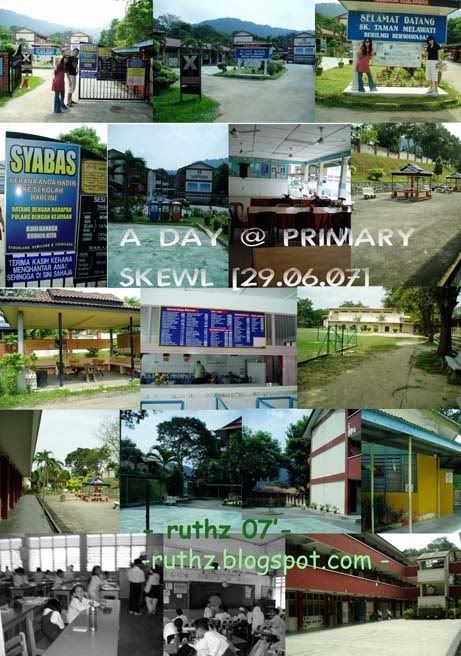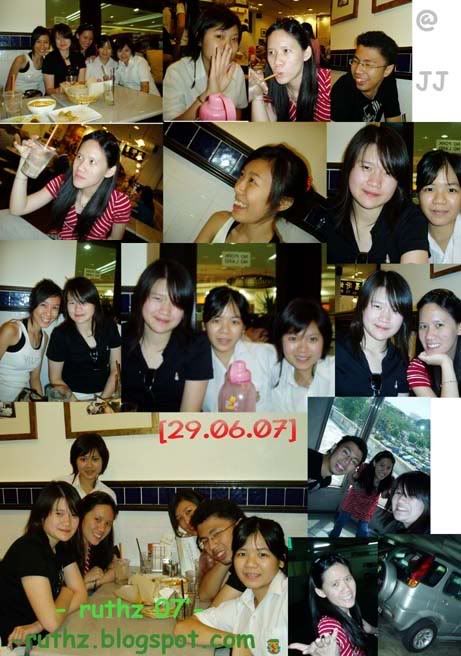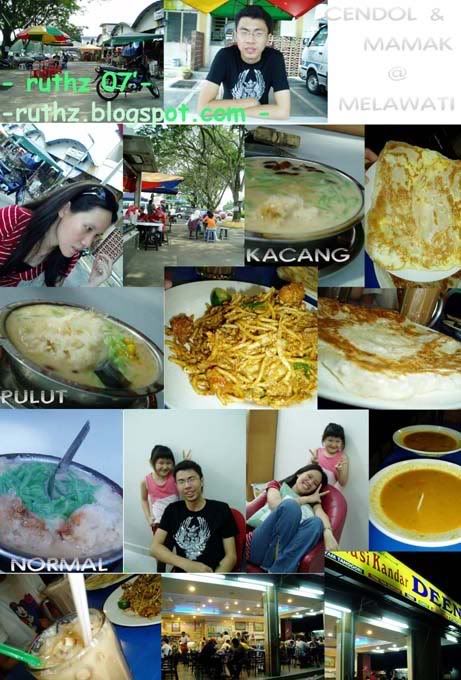 1.visited primary & high schools..
2.off to JJ
3.had cendol
4.chilling at home
5.bball..
6.attended a funeral @ church
7.mamak

30th June 07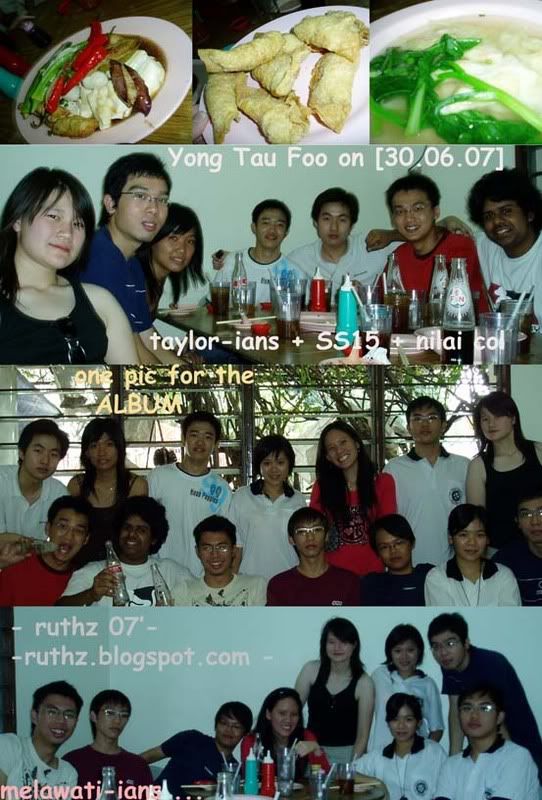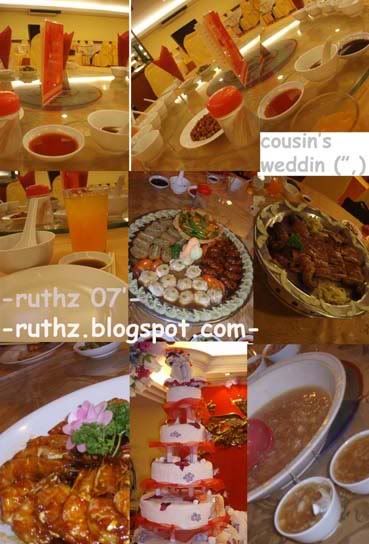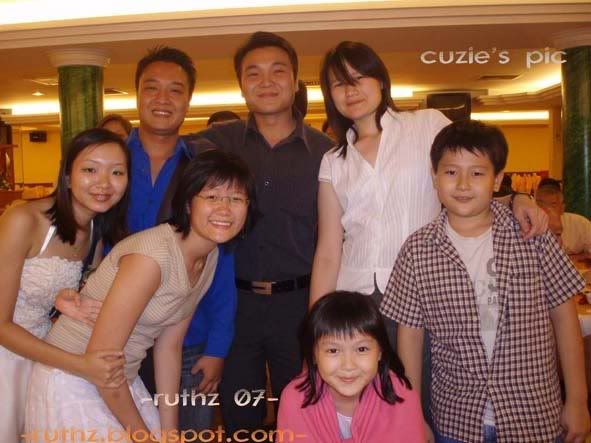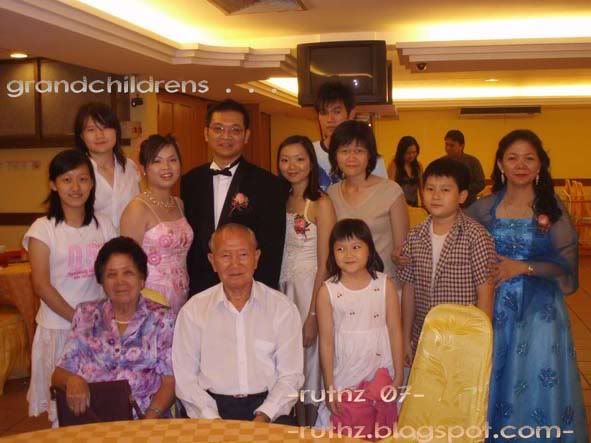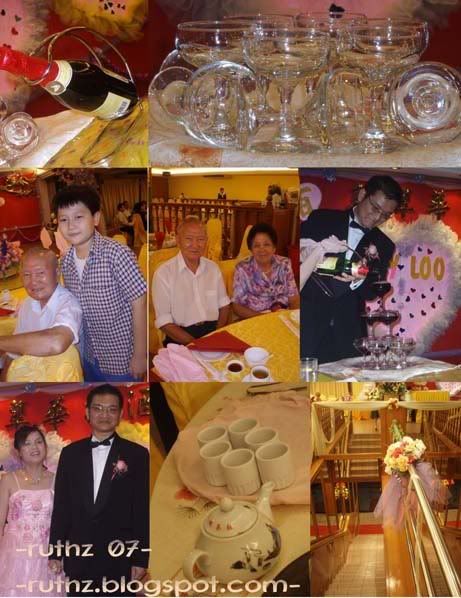 1.Young Tau Foo @ Ampang Village
2.Cousin's wedding


1st July 07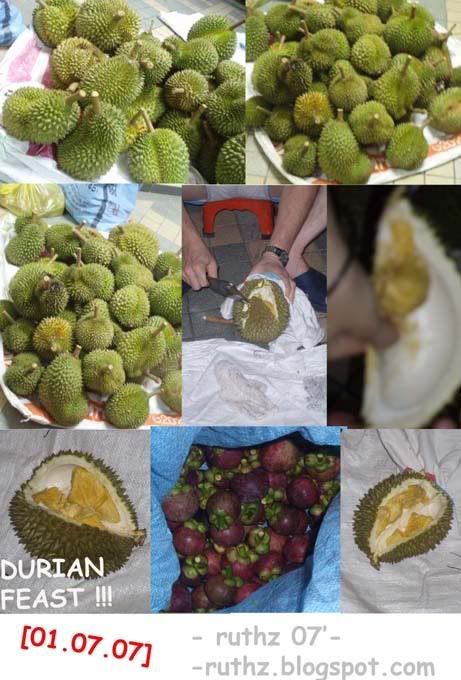 -grandma sent heaps of durians,mangis & rambutan !! yay !!! what a feast!

4th July 07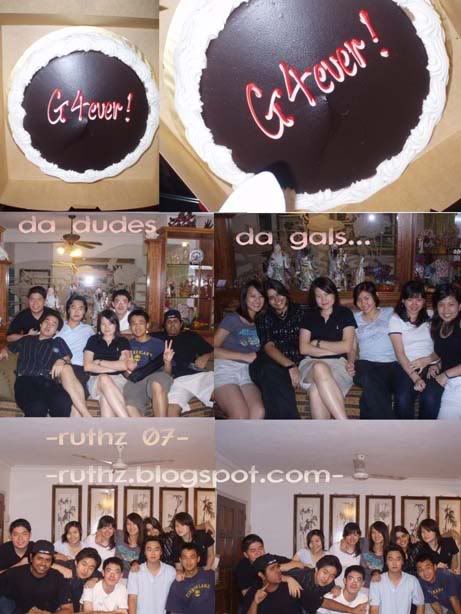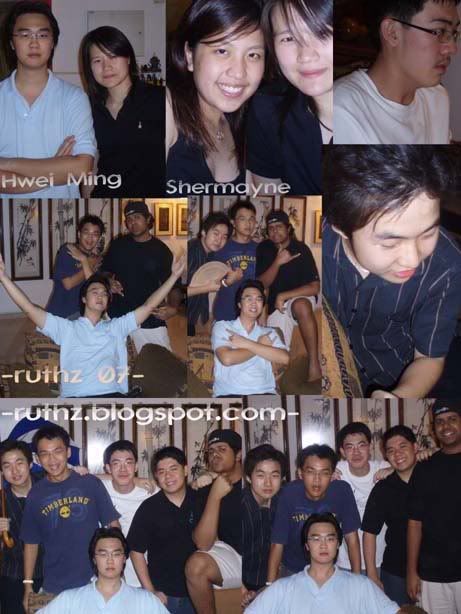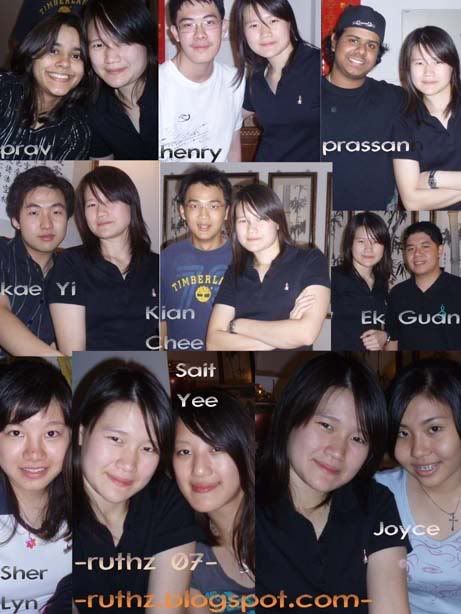 -G4 2007 SAM gathering @ Sait Yee's !!
-thanks Hwei Ming for organising it !!

5th July 07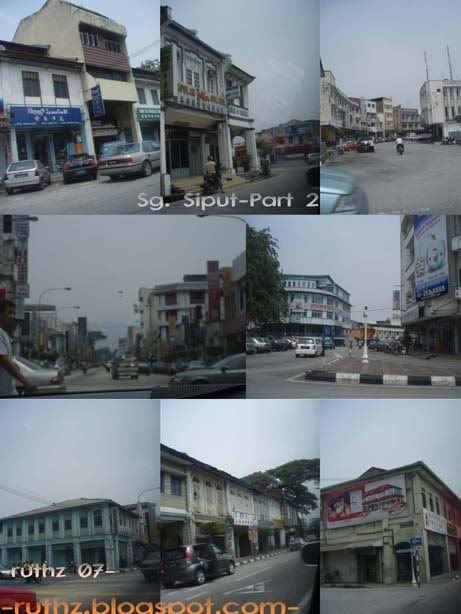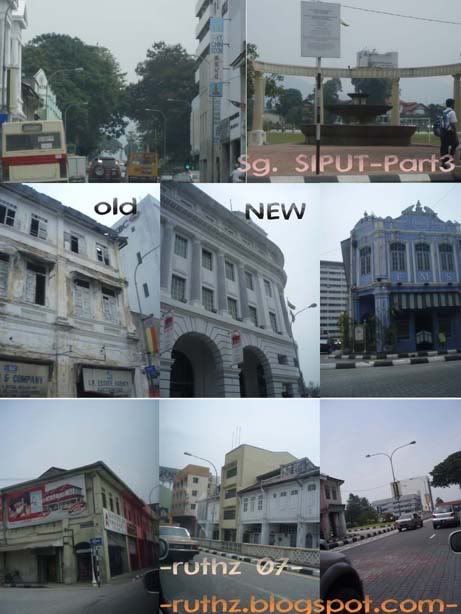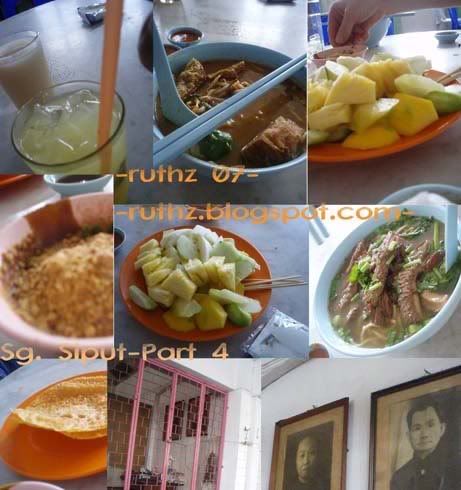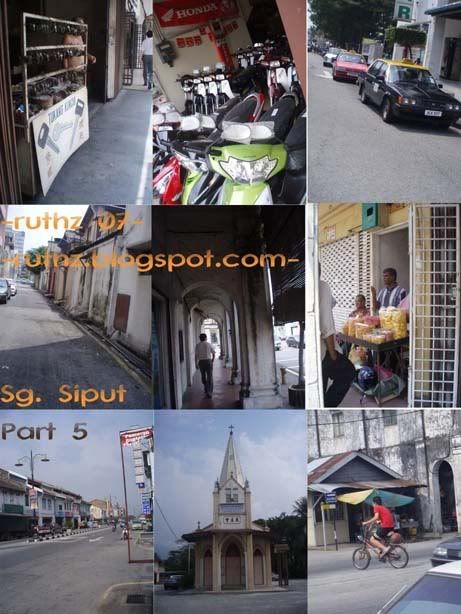 1.was around Ipoh ..
2.paid respect to daddy's friend's dad who passed away

*** well learnt that life is short ! so CUT THE CRAP !!***
neway..most people will not think bout death coz they will say "choi choi"!!
but neway seriously for me knowing of 2 deaths in 3 days is not something very fun !
it made me think about heaps of things.. my mind was literately going through every other thing on this earth that i wanna do ..
but i came to this conclusion ..
you live ur life once
so push ur limits..
i meant even
at times when u feel like letting everything go
at time you feel nobody understands you
at time you feel like ur life is useless and worthless..
think bout this ..
why bother wasting even 1 more second thinking of that ..
when you have been giving the chance to make a difference in ur life!!





it was really nice visiting ipoh ..it has the atmosphere of the olden days, with its olden architecture and scenery ..it just had all of it ..
-------------------------------------------------------------------

6th July 07
-Lukas,Wy Leong & Kah HOe's surprise party !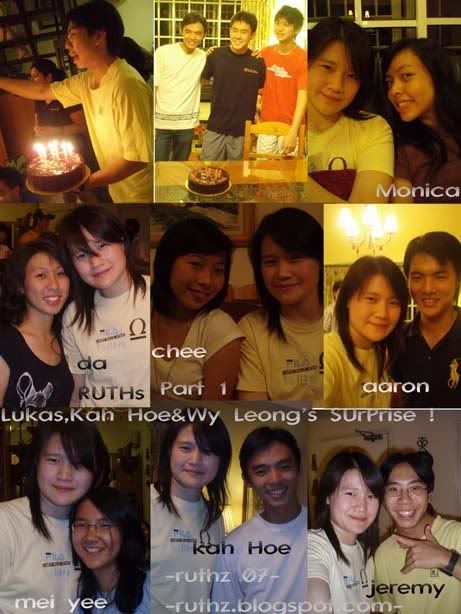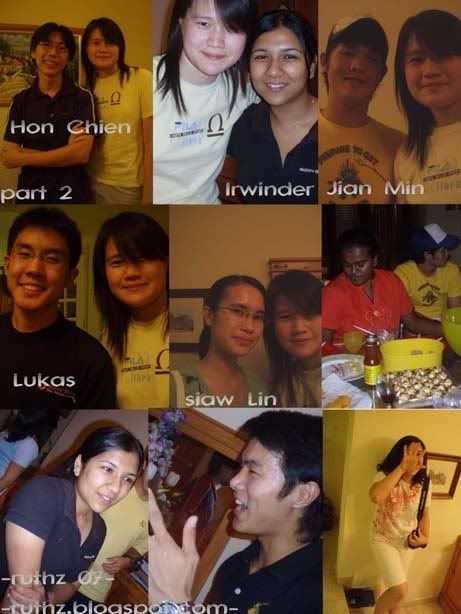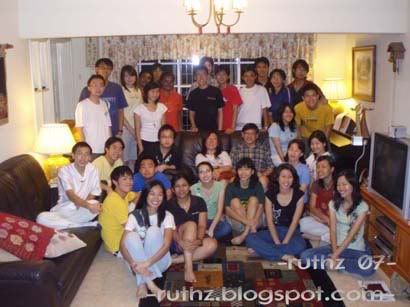 7th July 07 [070707]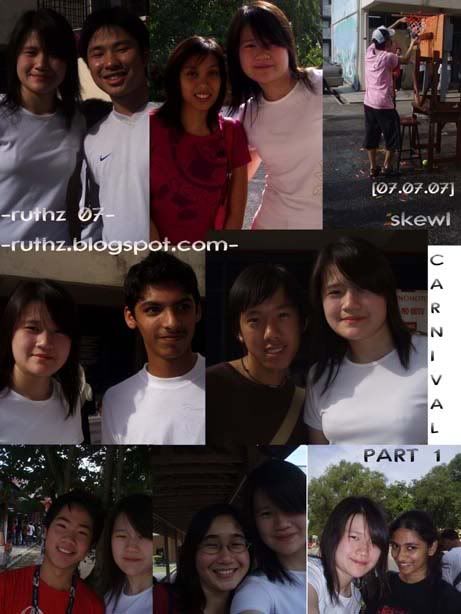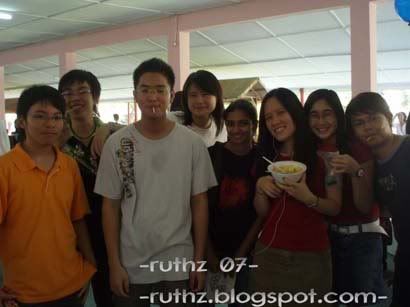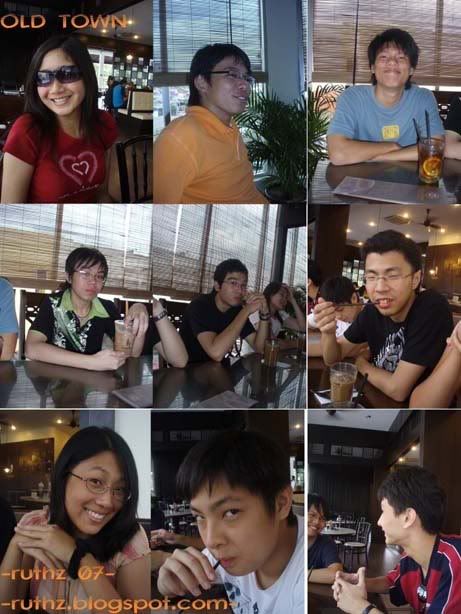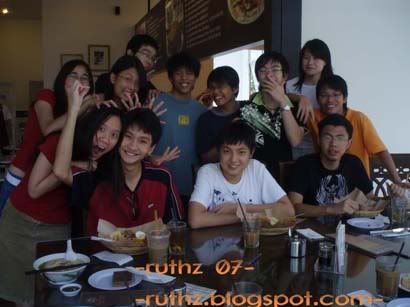 1.high skewl carnival
2.Old town @ ampang


10th July 07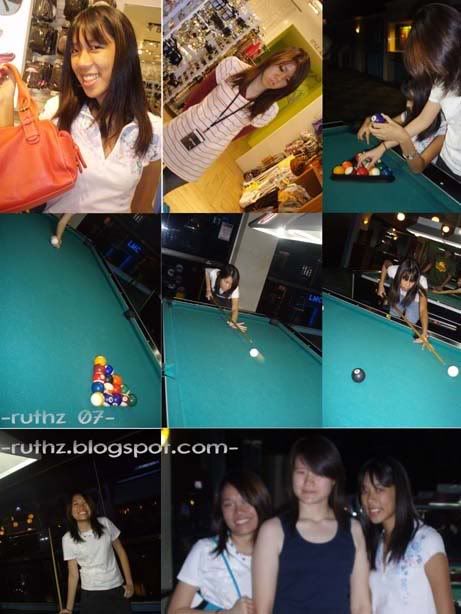 1.mid valley with ally & pearl
-talk bout being crappy ..sigh**...what a day it was ... haha

12th July 07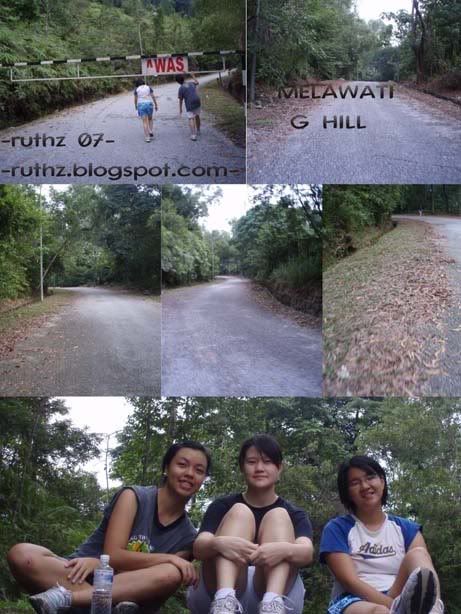 -G HILL with monica & mei yee -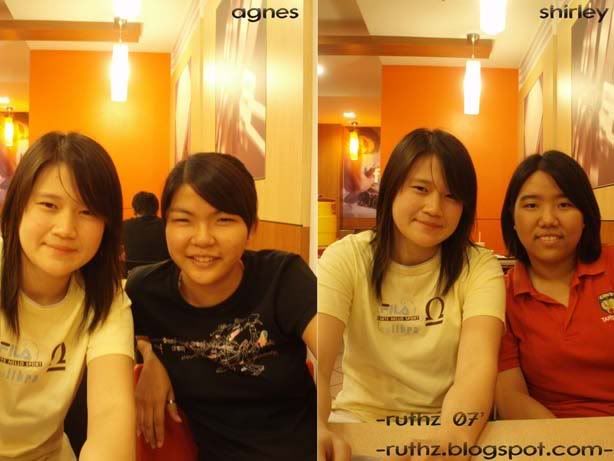 Shirley & agnes @ JJ


13th July 07

1-Lunch with Phraveen aka uncle & wy lyn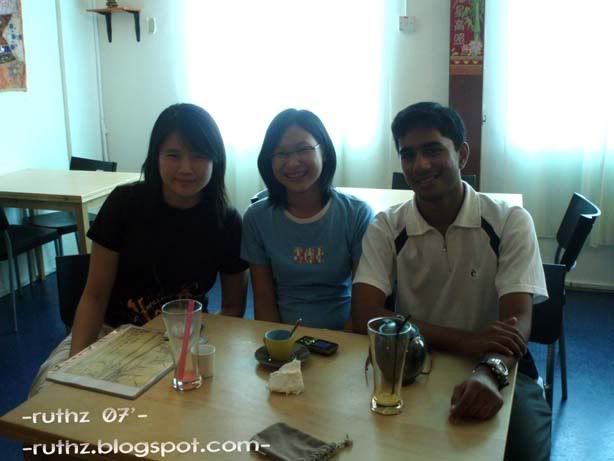 2.Abygayle's Surprise Pool Party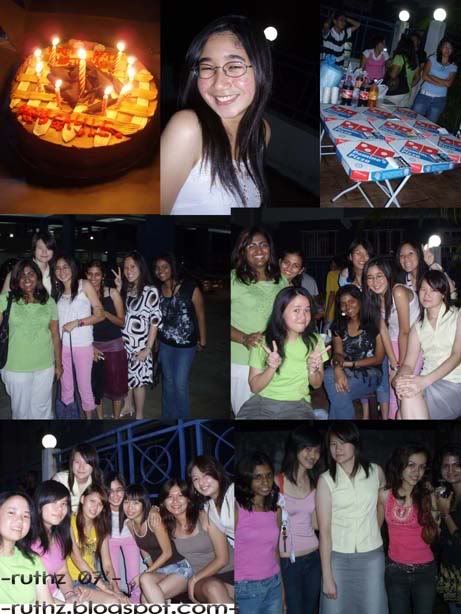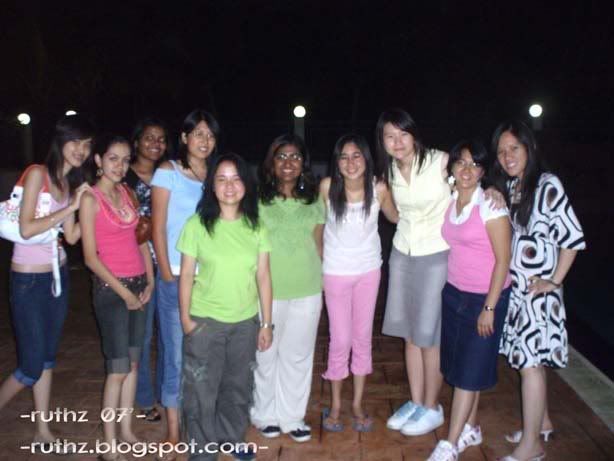 14th July 07


-Bukit Tabur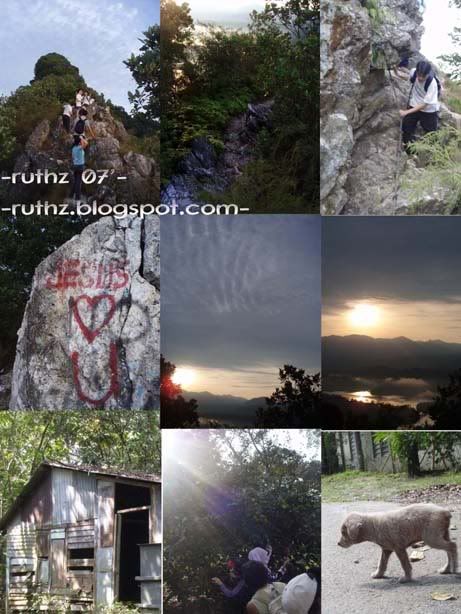 da CREW ...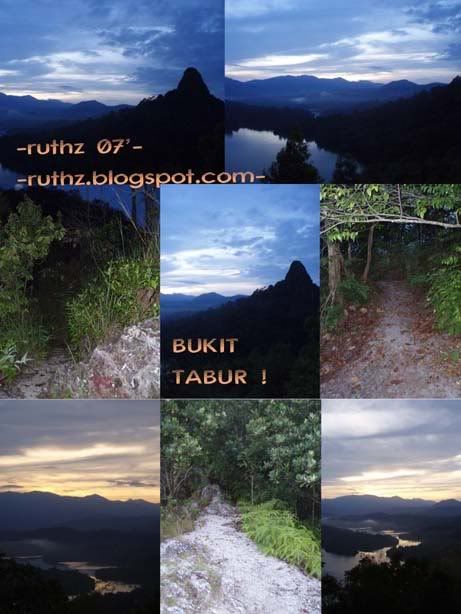 -having to wake up as early as 5.30am was really a struggle .well when u sleep in th wee hours in the morning .. then u will get what i mean..neway i don't regret a bit at all for waking that early though that morning i was thinking several times whether to go hike that mountaing behind my house... and i'm glad i made effort to not let tiredness and my cramp leg stop me from climbing that mountain. Well the beauty of nature was so so awesome .. i have began to appreciate more and more things that are around me which sometimes i am ignorant about ..especially this mountain.. neway this trip was nice too coz we had heaps of fruits too...pretty good fetch ..
15th July 07


Fruits Feast 2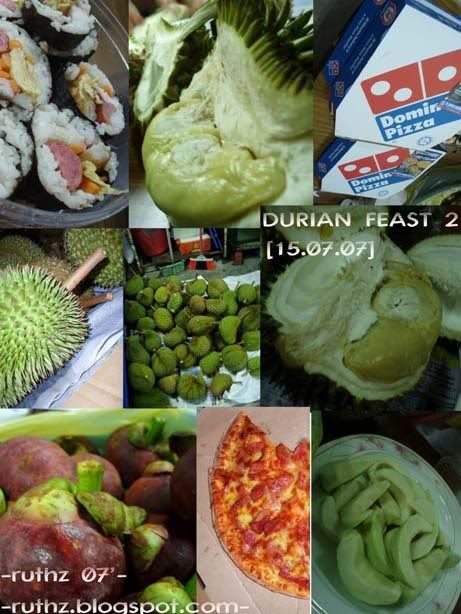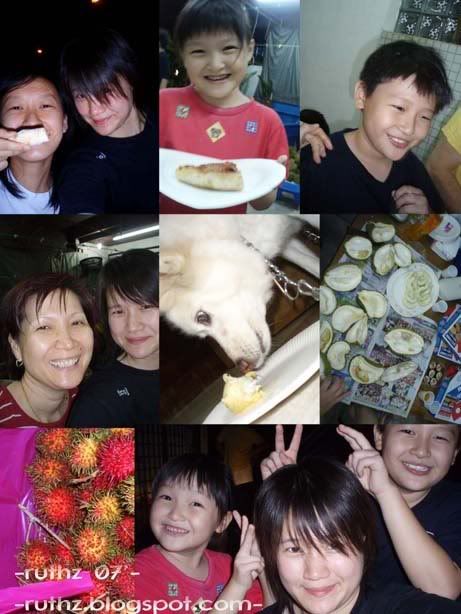 grandma sent heaps of fruits again ... yea .. thanks to my late grandpa's orchard back in yong peng , jb
18-20th July 07 - Yong Peng, JB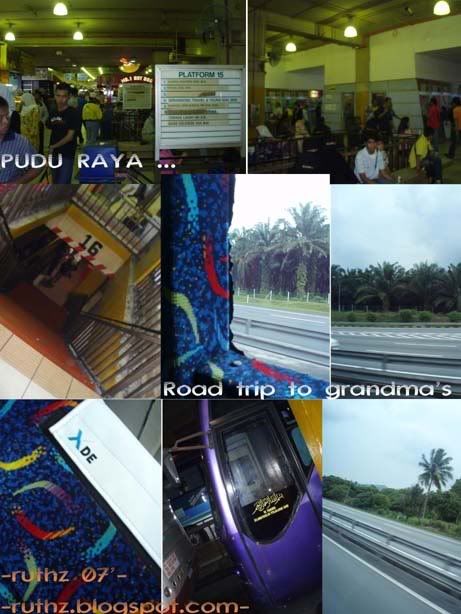 -it was good to see grandma again ...
she is doing fine .. well Thank God for speedy recovery from the pace maker.
well it was a good trip back to yong peng,jb coz it made me appreciate more and more things.
Whilst not taking thing for granted.
What i realised is this ..
everytime when pride starts sipping into me, God will bring me to a
place to bring me down to humble myself.. as in make me realise the realities in life ..
so often we take things for granted especially in this modern times.
sometimes when i drive around my neighbourhood and see elderly people walking , i feel kinda guilty as in .. i'm young but use a car ..
i guess being back in aus will be all bout walking ..
hahaa...starting to miss my car back home .. lol..not my car .. opps..mum's !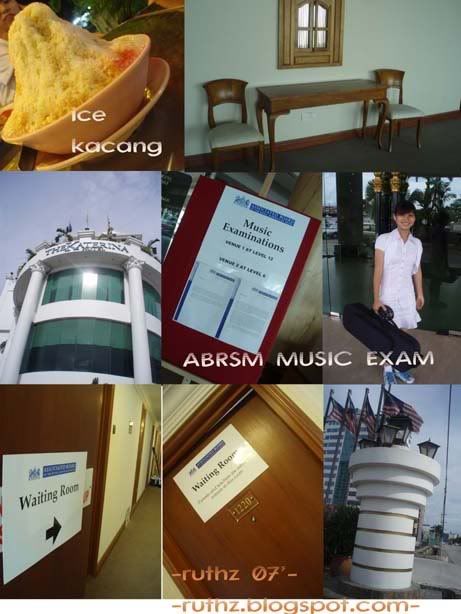 neway when i was at JB , cousin had ABRSM violin exam..
man it made me remember the times when i had piano exams ..
the atmosphere of the examination made me recall all my experiences
taking ABRSM Piano exams up till Grade 8..lol..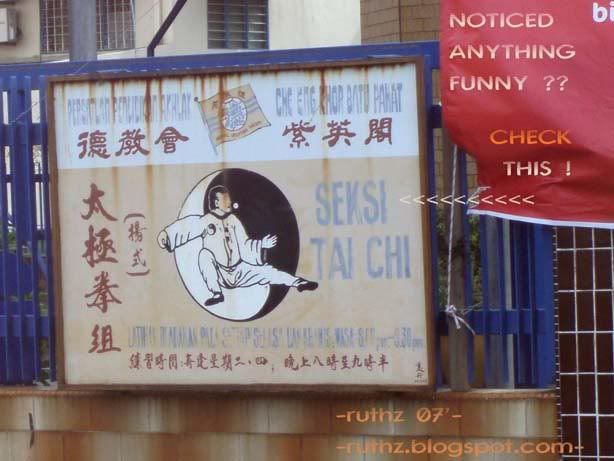 on the way back from batu pahat..where my cousin had her violin exam..
we passed by a public hall ..
and i noticed the pic above .. haha.. get it ??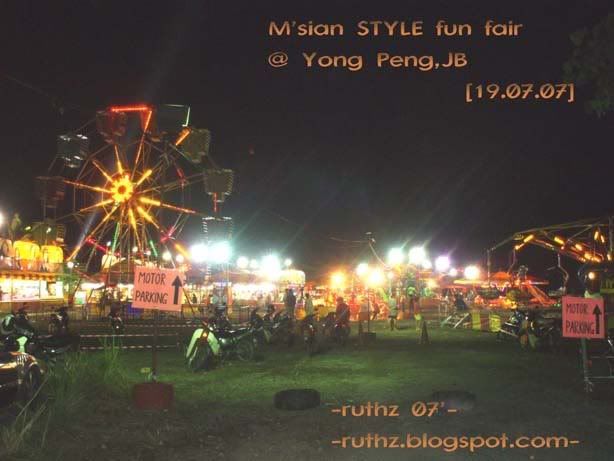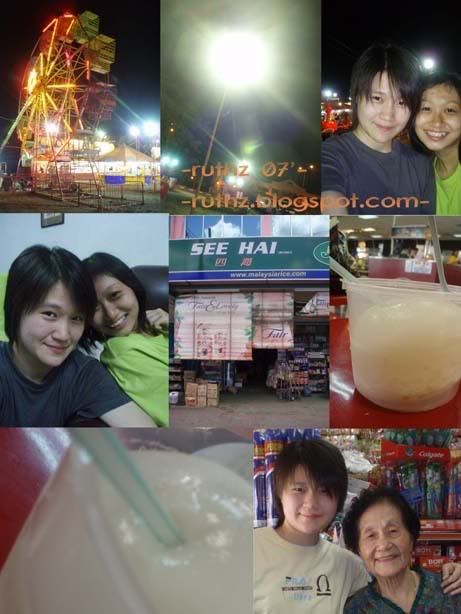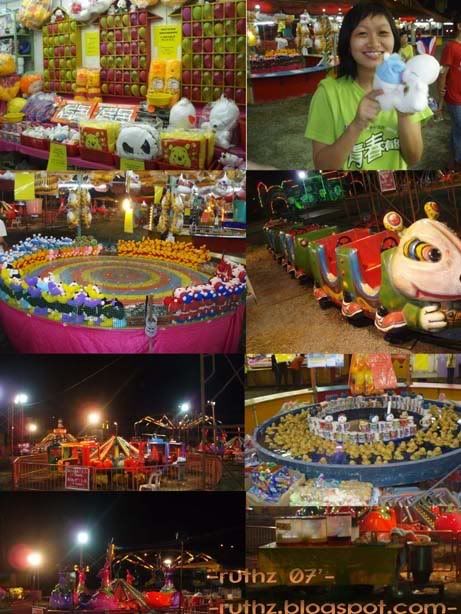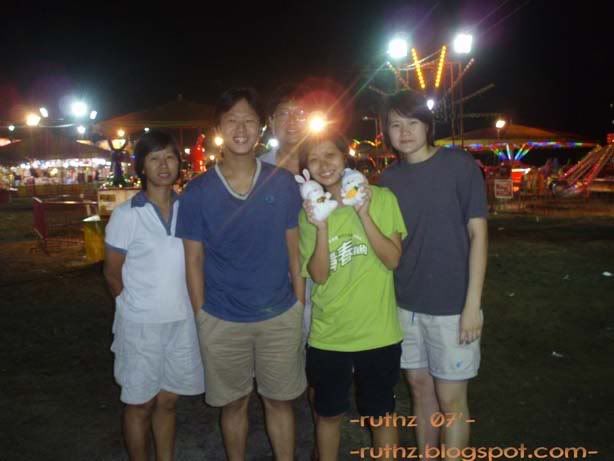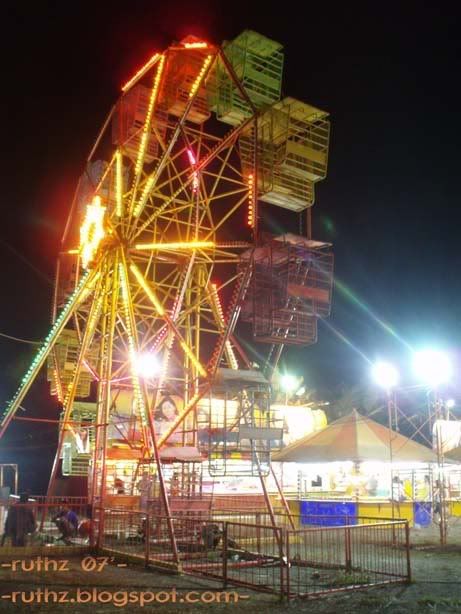 -managed to experienced the M'sian style's fun fair ..
it was not too bad ..
thanks grandma , uncle,aunty n cousins back in Johor for the
warm hospitality back there...
it was really nice of you all.. thanks =)

21st July 07
DIM SUM BUFFET @ QUALITY HOTEL aka Holiday Inn(previously)


da crew .. who went ...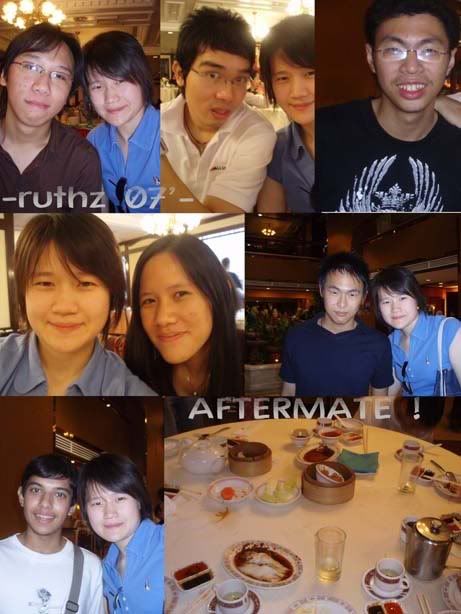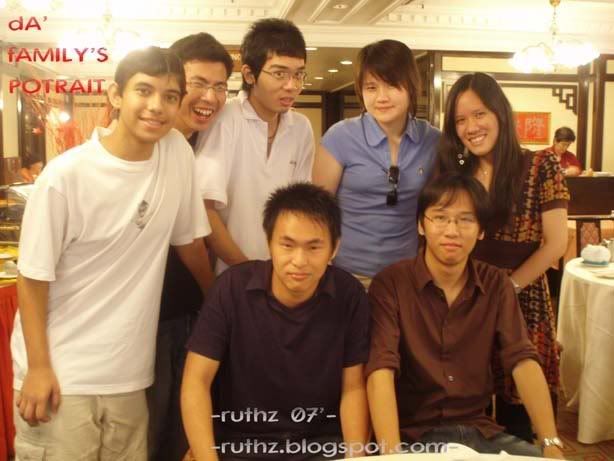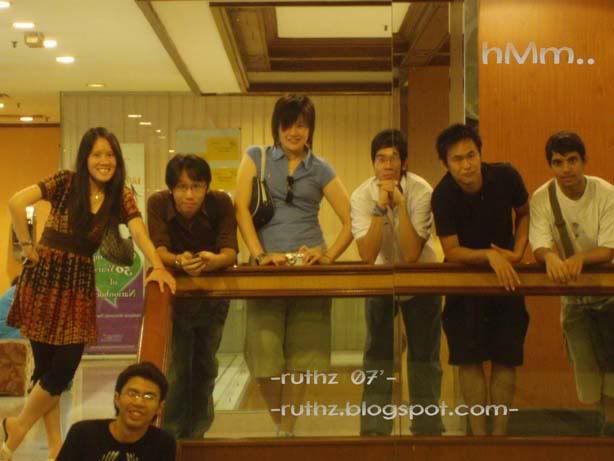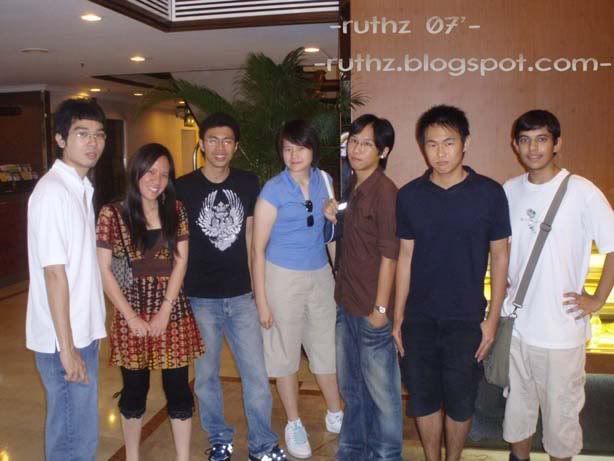 then off for photoshot ... serious .. see...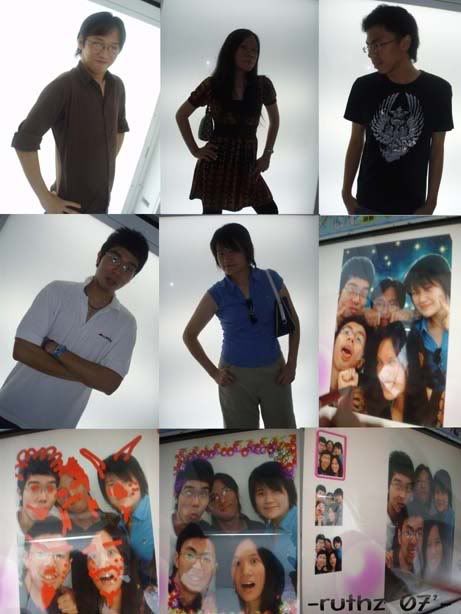 pooling @ 1U ...
and ..
went to Batting cage ... finally ..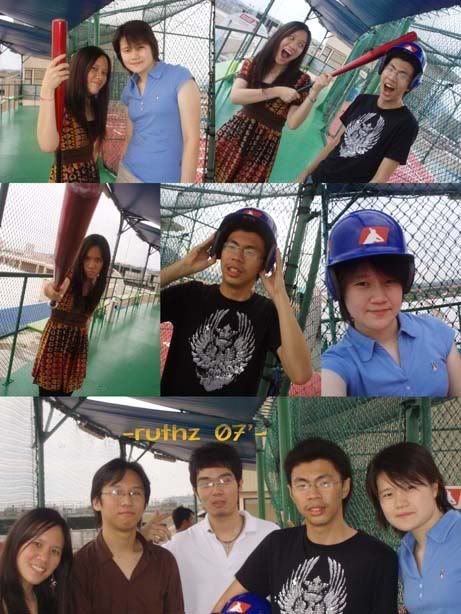 thanks all.. i had heaps of fun !!

watch this Slow Hit video.. by fiona i think haha..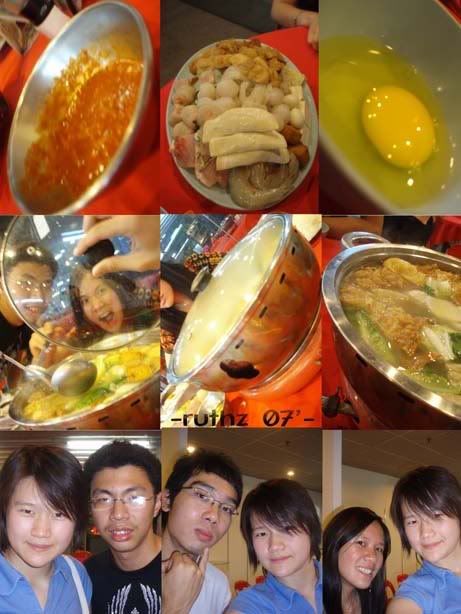 and not forgeting the meal funny guy's parent treated us .. thanks dude..

well we also went to Pasar Malam ...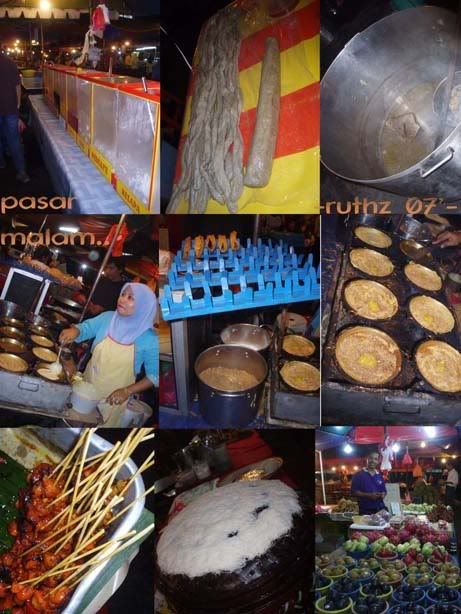 nice food rite ...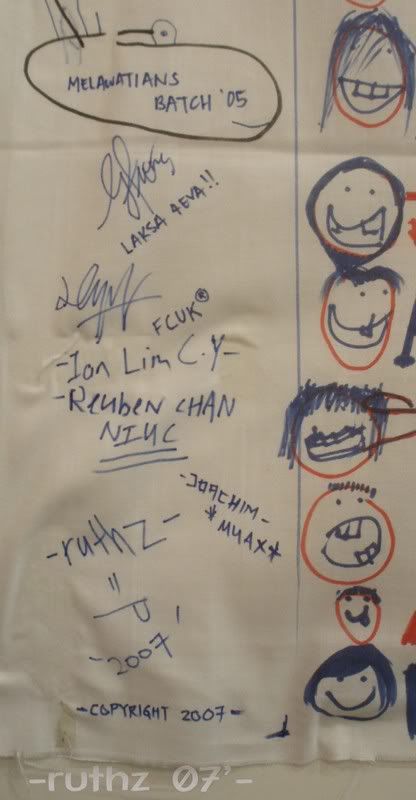 22th July 07
Dim SUm for Breakfast @ Happy Garden


-nice food ... thanks dad !!

23rd July 07
Pha Pha for dinner ..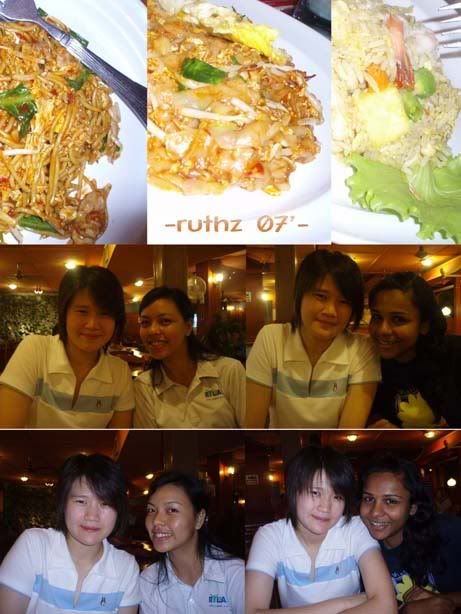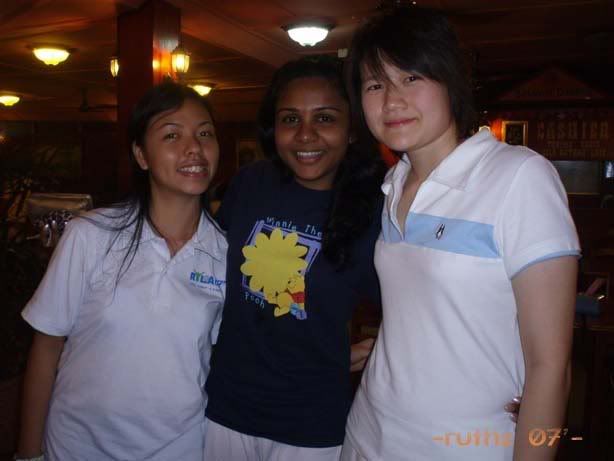 my big sisters.. yea gaya & mon .. haha ..
nice hangin out with u both.. thanks for the time ..
24th July 07
Yong Tau Foo @ Ampang Village


2.McD @ Mid Valley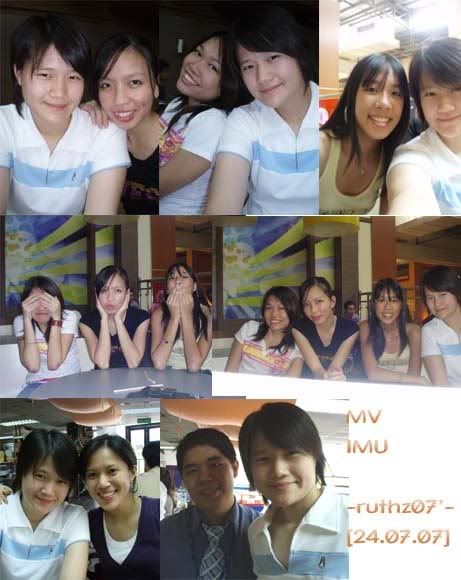 -nice to meet you STACIE GOH EE VEE after like forever..
don't stay in the dungeon too much .. tsk tsk ...
-it was great to see u too cousin ivy..
when u come to aus .. do tell me alrighT ! .. way to go biggie cousin !
25th July 07
1.Subang Parade ...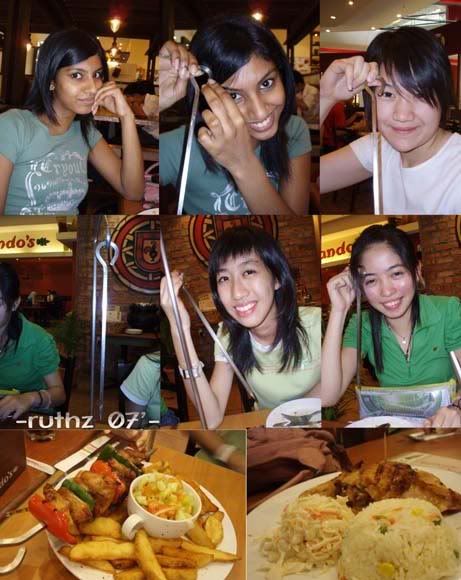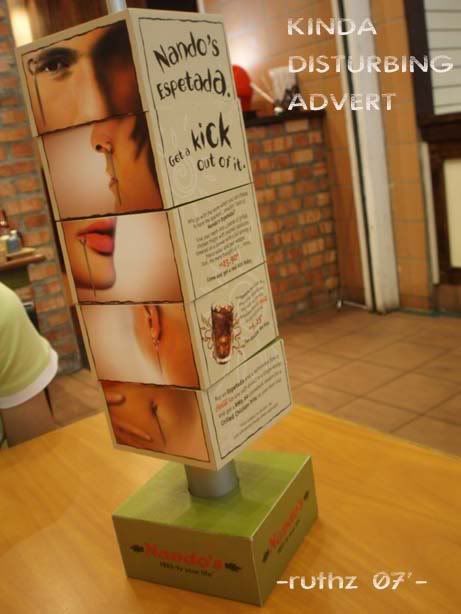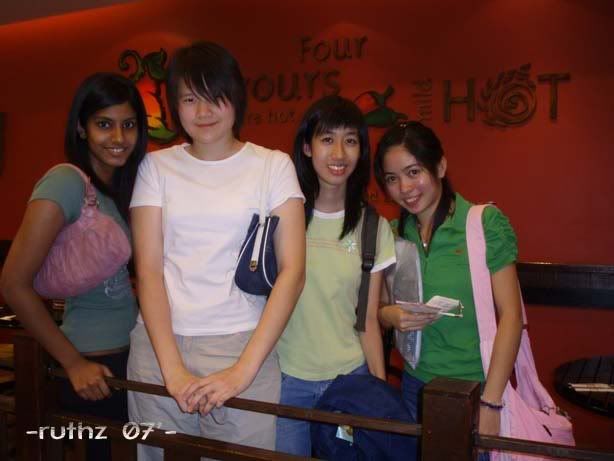 -it was really nice to see u rachel george & roxanne n winnie...
all da best in canada yea babe ..
and you to rox in kl ...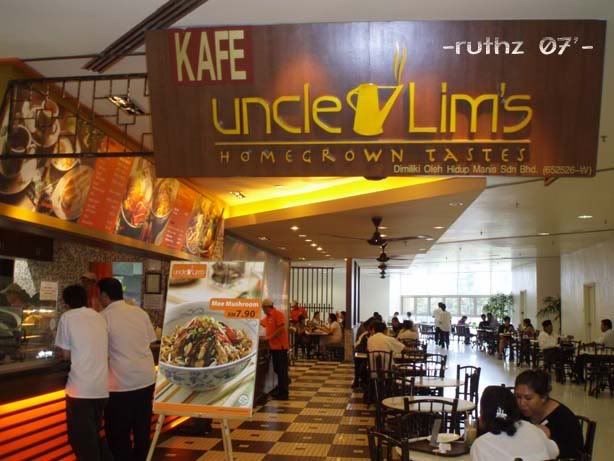 -hey funny guy aka lim..
now i believe u hahaha ... get it ??
2.Mid Valley


-hey ya all.. it was really nice to see u before leaving ..
to jia hai & sait yee all the best in india alright !! ..
and to the rest all the best too hahaa..
hope to see u all soon ..
suyi u owe me one !! make me drive all the way to monash it seems..
i'm gonna be tak malu now .. u owe me hahahhaa...
neway nice meetin u all .. !!
27th July 07
1.Honda Service
2.turkah
3.home
4.alicia's place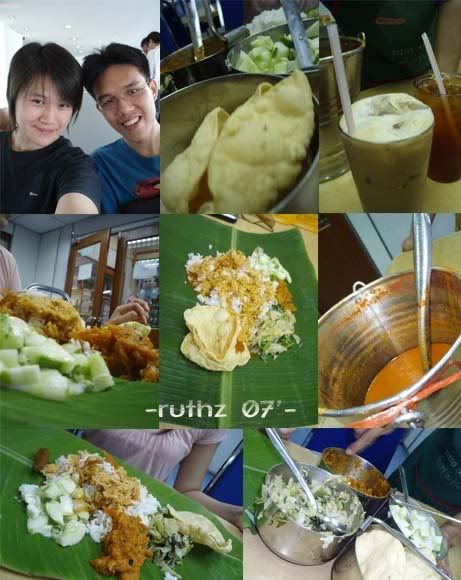 -hey kor kor aaron nice 2 see u again .. eat up alright ..
after become lidi then u know !!thanks alot for the lift !!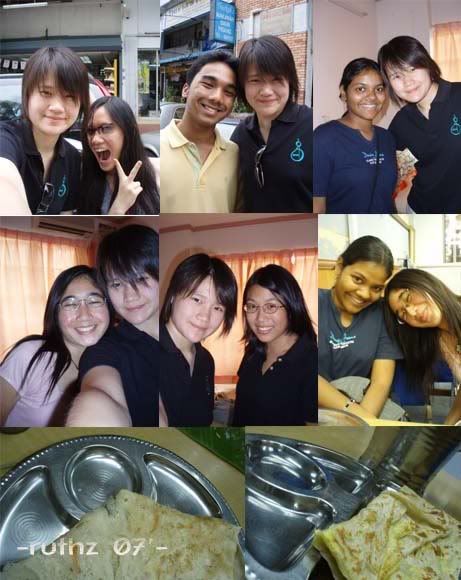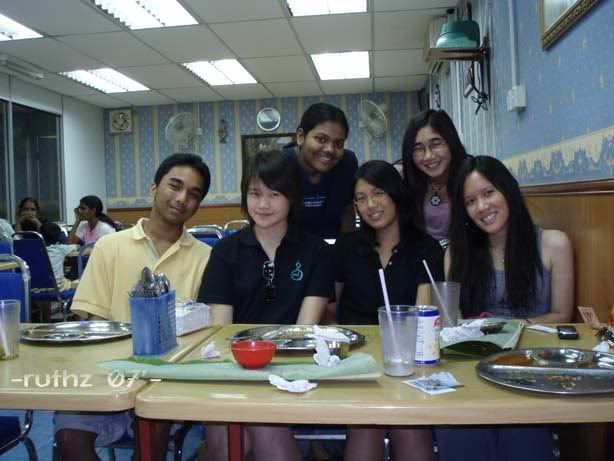 it's good to see all of you again .. especially moahan ...
yea..
that bout it ..
the heaps of pics and all..
there is alot to elaborate on but i hope the pics did the talking ..
wanna know more .. just ask me hahaha ..
nice to see all of you back in KL ..
i had a blast ..
i really appreciate
*makes list ....*
my parents
-for allowing me to come back ..
thanks for everything .. mum n dad !
take care yea !!
siblings
-for spending time with me ..
yea bonding and all ..
it was good fun ..
christine,philip & carolyn be good alright ..
i will see u in couple of months time ..
friends
-for spending time with me .
taking me out and all ..
[WILL MISS ALL OF YOU ..]
for making my 33 days holidays such a great one !!..
thanks for your time...
it was really fun being back home again
enjoying the fast paced life .
and CHEAP FOOD !!
so gonna miss supper .. and mamak and ramli's and all .. sigh**
not forgetting ..
this trip made me appreciate lil things in life even more..
neway .. if are thinking of coming to aus in the next few months
do inform me .. then we can meet up ..
yea .. and to those i wasn't able to spend time with ..
i'm very sorry ..
hope to meet up with u when i get back again ..
yea .. you know who u are ..

take care all..
God bless..
have a great week
cheers
ruth
yea .. neway the song that i have been JINXed is
Makes me Wonder By Maroon 5 ..
sigh** everytime i'm in the car either driving or being the passenger this song will just be playin on the radio .. sigh**
thanks to pearl..jk ..
Misc
Cbox
Time Zone
Sydney,Aus
Kuala Lumpur,Malaysia