Entry 239

Arvo..
had macroecons paper this mornin..it was alright i hope =P

neway here is the update on BLUE MOUNTAINs
went there on Monday which was Labour's Day here in Sydney.
the last time i went to the Blue mountains was 5 years ago..
they renovated the look out point but the three sisters still look the same
yeah .. prolly there were some erosion over the year
but it was good to go there again !
brings back good ol' memories..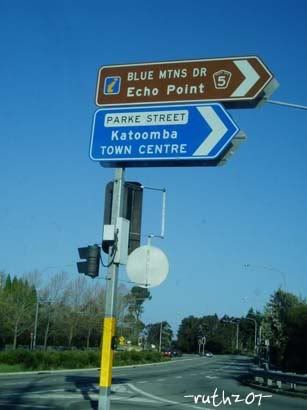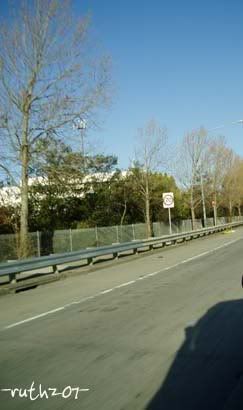 it's the 2nd month of SPRING ADE !! time just flies ....

It was a Multi Race Road trip this time 2 Blue Mountains
which consist of me,pranav and melissa..
me - asian .. duh !! don't i look like one??
pranav - indian
melissa - american


us at some random street where pranav parked his car

If you haven been to the Blue Mountains you would be wondering
WHAT ON EARTH IS the TREE SISTERS
well they aren't REAL PEOPLE !
but as far as what i remember it has something to do with the sisters
who were turned into rocks .. go google it if you wanna know more !!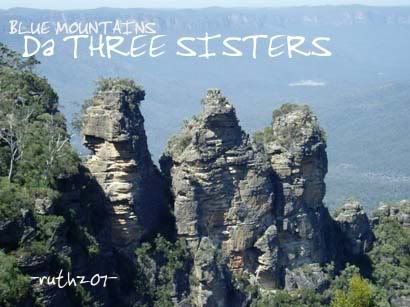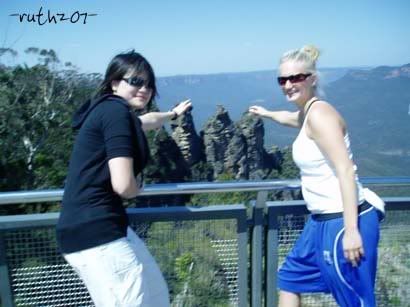 it's in OUR reach haha..



pose for the sisters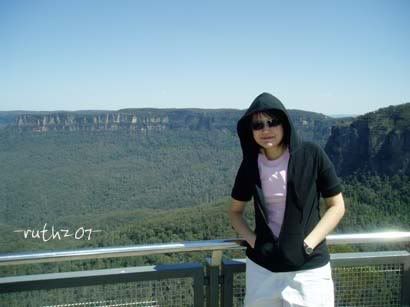 It was so windy that day ..
that i had to put on my hood .. i'm serious ..
it was SUPER WINDY!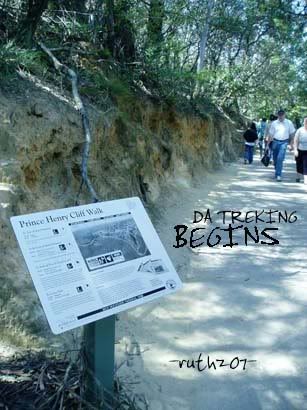 so the whole point of this trip to the Blue Mountains was
BUSH WALKING, TREKING , LOOKING AT THE SCENERY,
CAMEWHORING & CHILING ON LABOUR's DAY !!



us on the other side of the mountain ..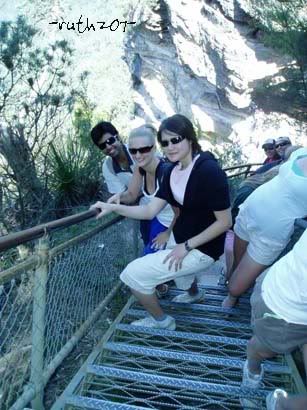 down the stairs..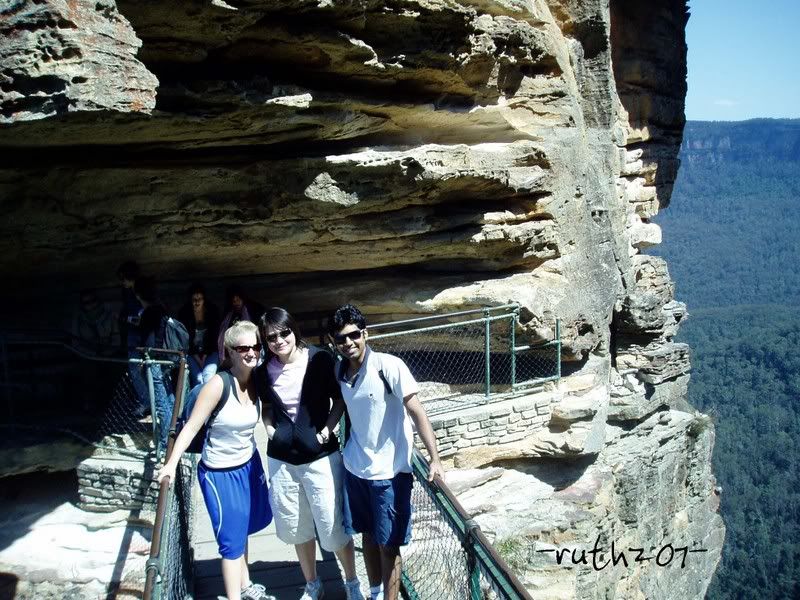 and we decided to do some ROCK CLIMBING !! haha.....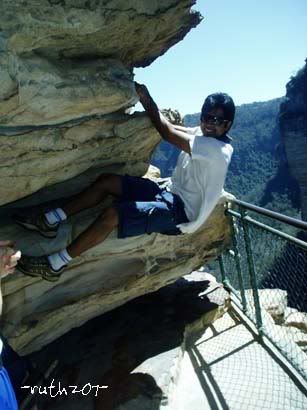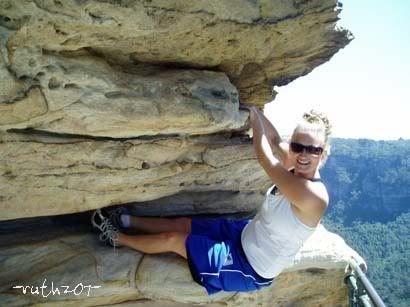 and a pic on where we so called climbed haha

SOME SCENERY PICS...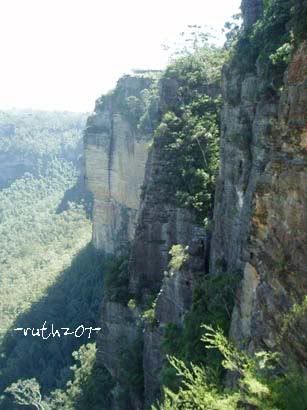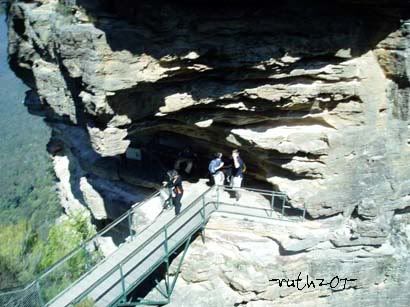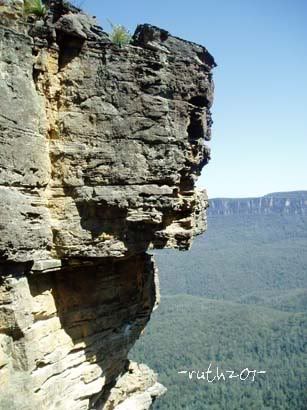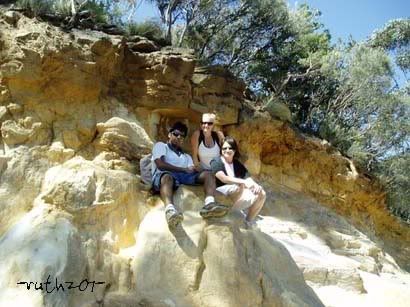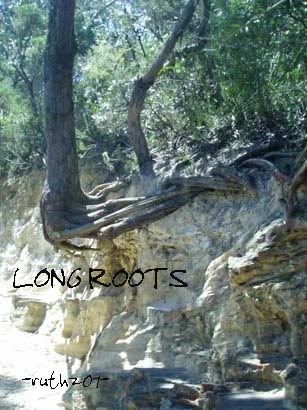 some long roots tree.. i remember the last time i came here
it was here...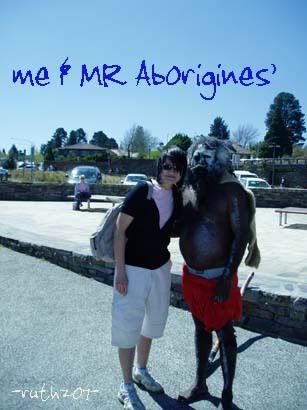 the ABORIGINEs man !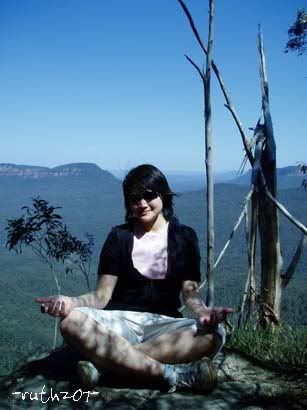 meditating ??



the trek....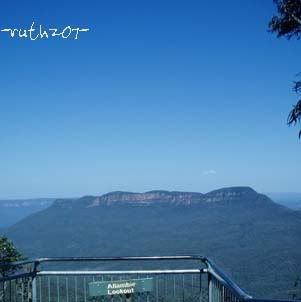 at another look out point !!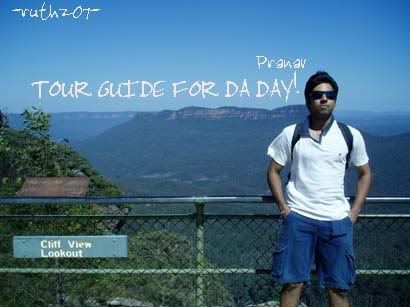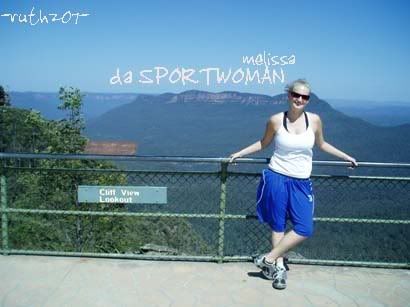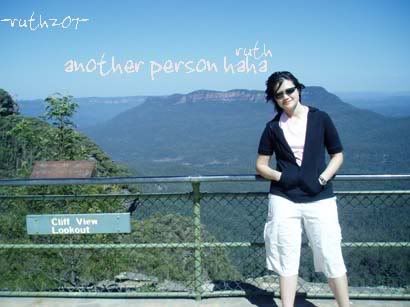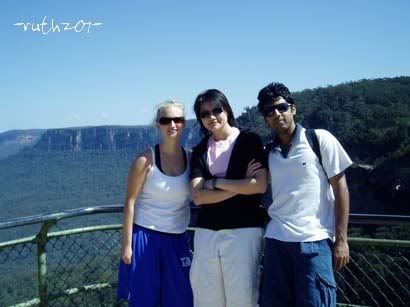 THE WATERFALL.....weeeeeeeeeeeeee...........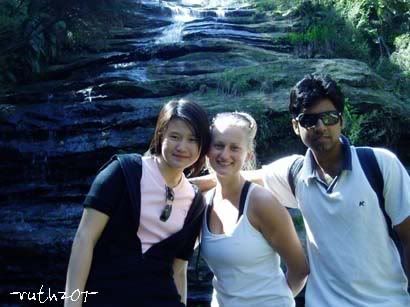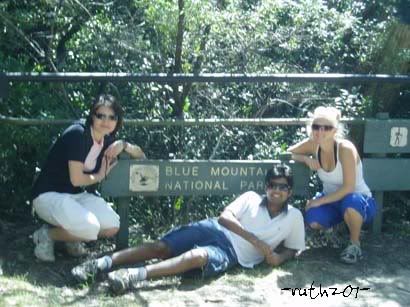 this pic is blur ... LOL ..
i DON'T LIKE BLUR PICS!!!!!!!..
but thanks to the kid who took it !!



which bush walking aka treking ..
i decided to get some reflection from pranav's sunnies

and later on we found a MAN MADE CAVE !! hahaha..


mel and me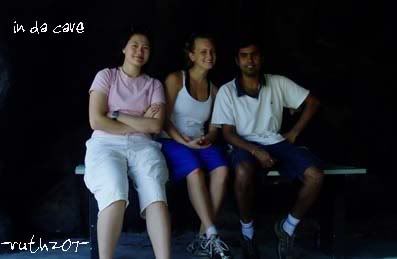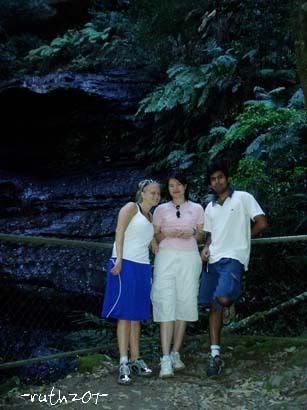 at another waterfall...

in the JUNGLE..... reminds me of BUKIT TABUR !!
ANYONE UP FOR HIKING AT TABUR IN JAN/FEB?
CALL ME !!! I WILL GO WITH U !! DEFINATELY !!
if i'm free hahaha...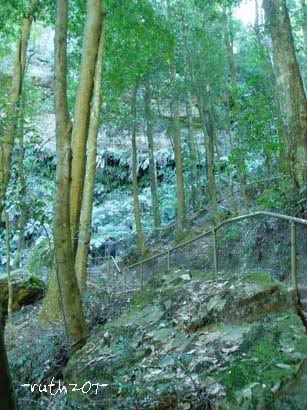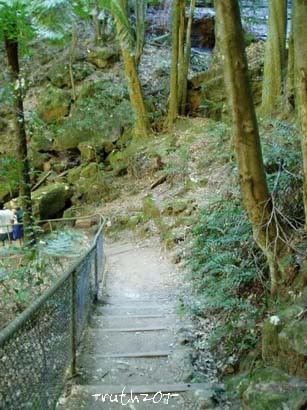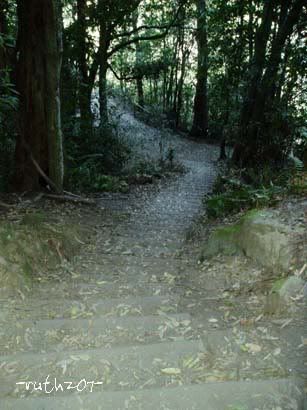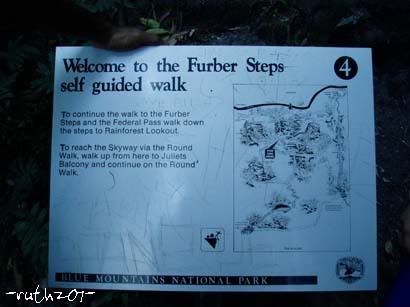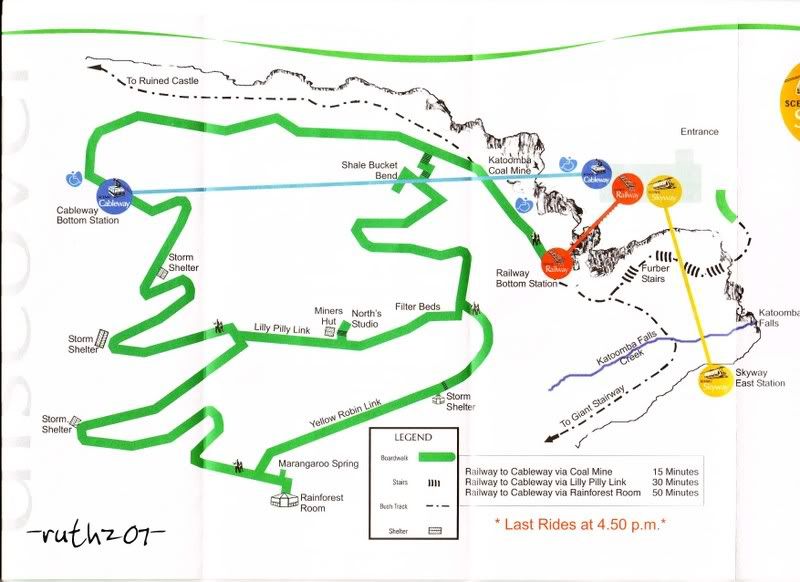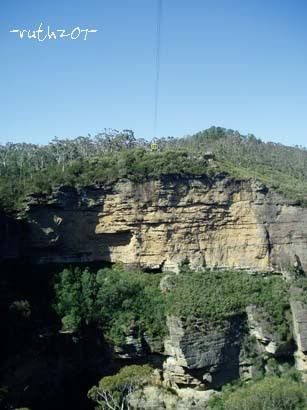 us at another scenery...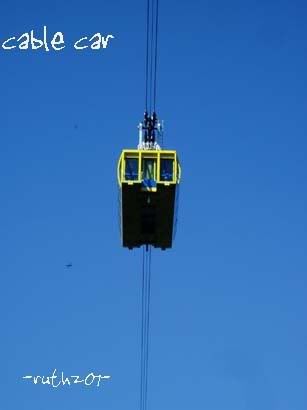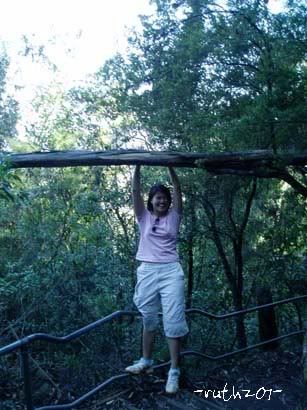 just decided to do some climbing again .. haha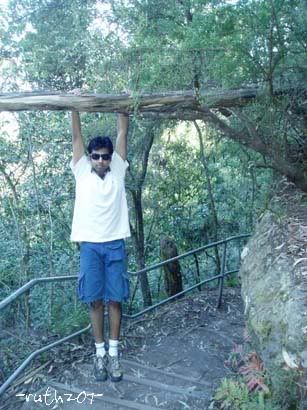 and pranav followed =P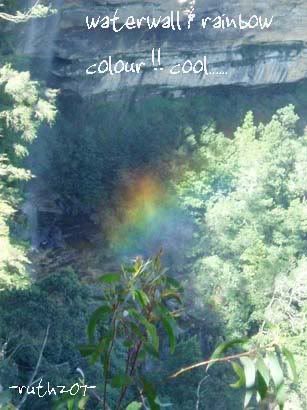 while walking i saw another waterfall..but this time with some
RAINBOW COLOURS..cool !!

Later on we decided to take the SCENIC RAILWAY !!


WHICH HAS THE WORLD'S STEPPEST RAILWAY !!
reminds me of the roller coaster in DisneyLand hahaha ..
man i haven sat on a roller coaster since then ..
guess i had enough of all the rides then ...
must go again .. this time LUNA PARK !! yay..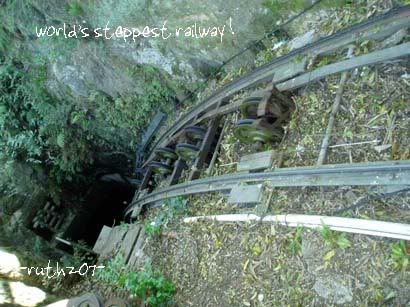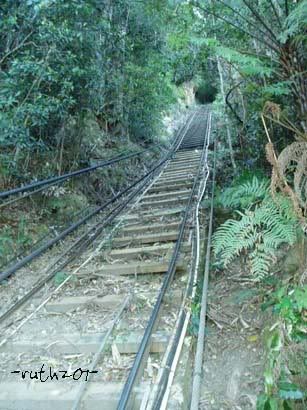 thanks to pranav who took the pics for us ..
he insisted that we had to sit at the 1st seat ! it seemed scary at 1st
but it wasn't too bad.. coz it was going real slow !!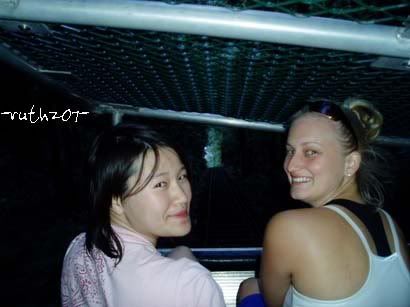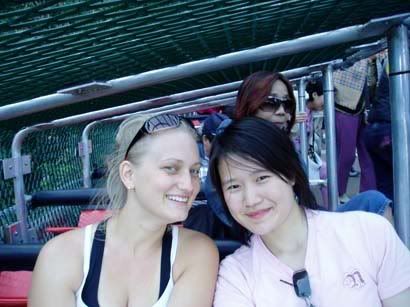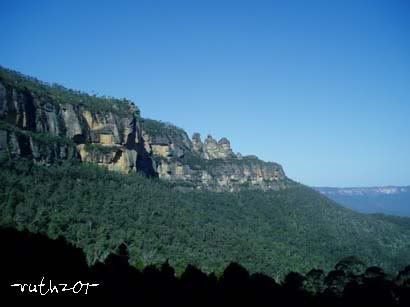 The Three SIsters at another angle

The SCENIC RAILWAY BROUGH US TO THE COAL MINE...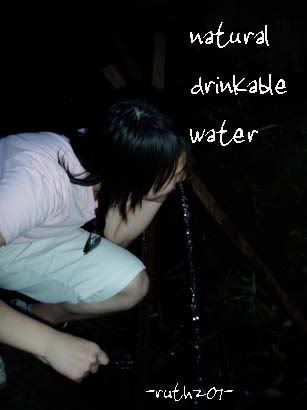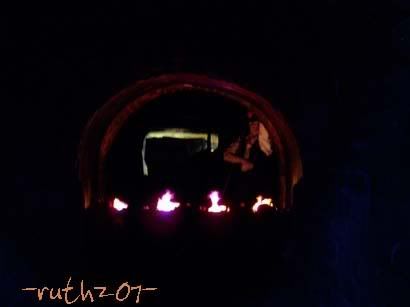 after that we decided to continue on our treking ..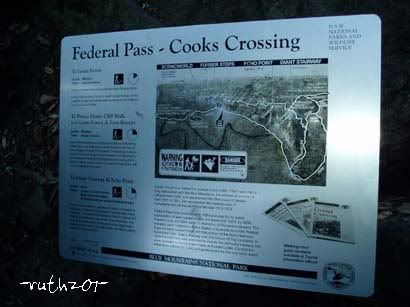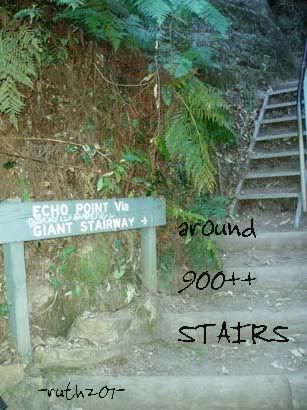 yeah climbed the GREAT STAIRWAY too ..
to reach the top !
it was a great trip ..
hope i didn't bore u that much !! haha..

have a great weekend..

cheers
ruth
Misc
Cbox
Time Zone
Sydney,Aus
Kuala Lumpur,Malaysia