Entry 238


ABUSE ?



hahaha nah .. just got scratch by some equipment in the gym hahahaa..
no biggie...
the whole reason why i blog is just to kill time for abit before i go to bed !!
well went box exercise today .. it was good =)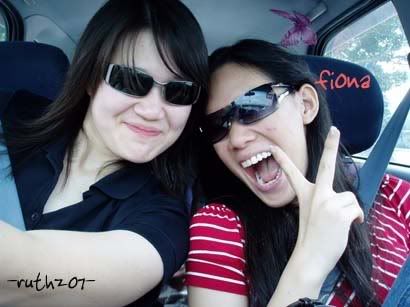 oh before i go sidetrek ..
this post is dedicated to u Ms Fiona ..
happy now ?? sigh**
*smacks forehead!!*
great friend i have !LOL
well neway please go to
samsungtorchbearer
and scroll down to my submission.
Kindly just comment on it thanks ('',)
back to study..MCQ paper on sat ..
take care n God bless
cheers
ruth
p/s-

oh btw if you want to send anything to me haha you got 1 month.. just pass it to my siblings or parents =P (save ur postage cost!!)
click here if you wanna view
Kc's Visit to Sydney
Road Trip To Kangaroo Valley
Catho & progressive dinner & eastwood
Misc
Cbox
Time Zone
Sydney,Aus
Kuala Lumpur,Malaysia