Entry 252

It's the LAST WEEK of UNI !
man where have all the other weeks been ?!
I reckon this semester has been TOO FAST !!
well coz i came back from KL like Sunday after Winter Vacation
and then Monday i started uni ,30th July 2007.
1st one week i was just catching up with my sleep here in aussie
coz like in KL no time to sleep hahaha ...
neway been really busy with this sem just studying,assigments,online quizes and etc ..
oh well this sem been missing people from last sem ..
coz THEY LEFT obviously ..
like Judy, Mi jin, matt , natalia ,nimra, and heaps of other people ..
and coz Erika is not on resis very often this sem..
SO NO BIBLE STUDY..

yeah not until i found this other UNITY group @ Uni..
which runs every tuesday @ 2-3pm .. that's when i'm free =)
it has been great just meetin up with great people of God
and encouraging each other !
I reckon what has been keeping me going this entire sem is God.
Through the dry,hot,and wet seasons of my life!
neway here are some pics of the last UNITY session today !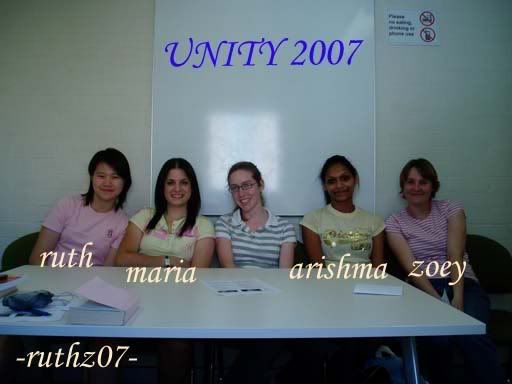 bad blur self timer..sigh** need a new cam..this camera is dying on me !!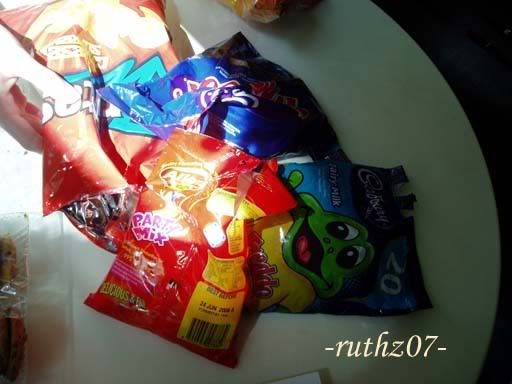 wonders chocolate does to gals ... hahaha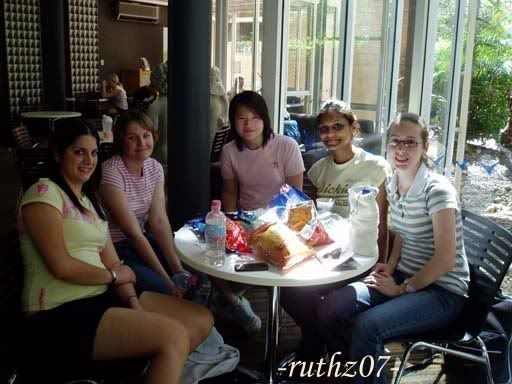 another group pic..
This Post is specially dedicated to Maria & Arishma
thanks for holding this Unity Group !
God Bless You both !

---------------------------------------------------------

and this is for ALLY !!
the FREDDO FANATIC !!


---------------------------------------------------------

ALL DA BEST IN UR FINALS PEEPS.

take care n God bless
cheers
ruth
Misc
Cbox
Time Zone
Sydney,Aus
Kuala Lumpur,Malaysia