Entry 272

Indeed it has been a long day!!
Slept at nearly 2am and dragged myself out of bed for bball at 8.30am
played till nearly 10.30am. My nose was hurting earlier well some dude head accidently hit my face.then had a rest for abit..
Around 12.50pm rushed to Mid Valley.
Yeah i had a appointment like at 1pm . great ... yeah so m'sian style..
well i coz before that i had to take my dad to the hardware shop so that he will pump petrol into the car =P.. well so i happily drove towards Kuchai Lama and without realising i went towards Subang, Thank Goodness i was aware that it wasn't the right route ..
so i like did couple of U-turns and stopped by BHP to ask for directions .
Then i was on the right track .. heading towards mid valley ..
Unfortunately i missed the left turn and went on straight to the high way ..
yeah at that point of time i was like why... so i went turned into Brickfields and tried to figure out some way back to Mid valley. There wasn't anyone i could ask, so i went to the Police Station.

FOR ONCE THE POLICEMAN DID HELP ....
I'm serious.. The Brickfields Police Station to Ask for direction ..
At 1.40pm i finally reached there . Parked at Gardens which was like super packed too .. sigh**
Met Su Lin,Ally, Pearl and a whole bunch of YC leaders..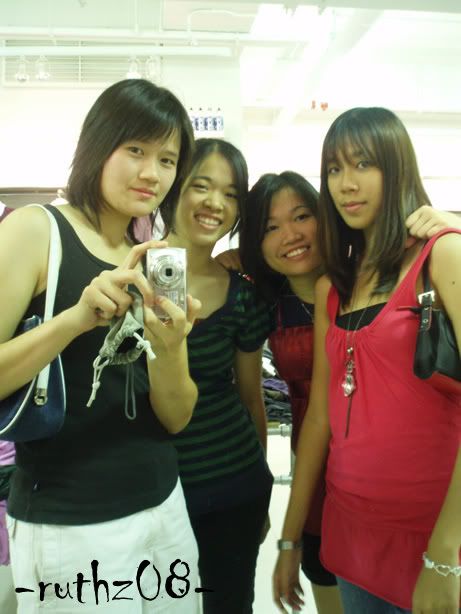 neway nice hang out with you gals ..
see ya soon
take care n God bless
cheers
ruth


Thursday, January 10, 2008 | Labels: friends |  
Misc
Cbox
Time Zone
Sydney,Aus
Kuala Lumpur,Malaysia