Entry 284




Well it has been a week since i touch down sydney. Heaps of things has been going on lately from uni life to student life and personal life. Hahaha it sounds so drastic .. but nothing really much in particular. Just that i touched down sydney last friday and was cathing up with my sleep before i head back to uni. I have to say i was able to head to bed by 11 and get my 8 hours of sleep before uni. It feels great having good rest hahaha .. i reckon i should continue it. Neway God has been good at the time. I got two new housemates .. One from the states and another from aussie. Pretty much with four whites again but all girls this time .. Uni is not too bad either. yeah need to keep focus on studying more this sem.
Back to my long holidays which seems SO SHORT !! I got to admit my holidays back in KL, Malaysia was really short. Honestly i didn't wanna come back yet but i knew i had too come back to get my studies rolling. Oh well it was fun meeting new people on the plane and some old mates. Neway being back home was really good spending time with my family yeah my great parents and my lovable siblings (u bet!!) but i really miss them dearly now .. somehow everytime i hear their voice i just burst out in tears.. hahaha if u know me i don't really burst much tears hahaha if u get what i mean.. but they have been with me since november last year till feb this year .. nearly 4 months, which is heaps long. That was why it was kinda hard .. haha i'm getting all emotional here .. haha oh well .. neway since i'm on this topic i will just go on saying
I miss my ever lovable sister christine who annoys me at most time ..
I miss my lil brother Philip who is get gets me on my nerves at most time but i guess he will be my best lil brother
I miss my ever talkative, mischevious, cheeky lil sister carolyn who likes to speak loudly to be heard haha .. was on the phone earlier on with her it's just cute how she wants to tell me heaps of things at the same time hahaha ..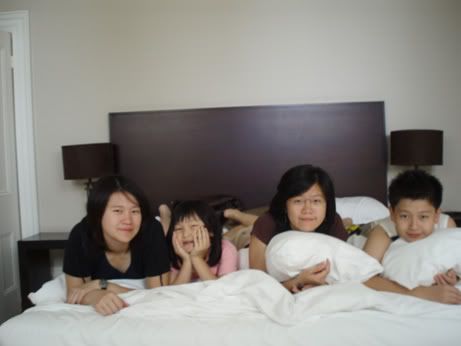 goodness gracious it's only the 1st week hahaha ...
neway it was a great time catching up with good friends and heaps of other people including meeting new people like
1.Paintball-Session

thanks kok keong for organising it !! and thanks to Hwei Ming who tagged along with me .

2. Meeting up with kindi friend (aeryfah)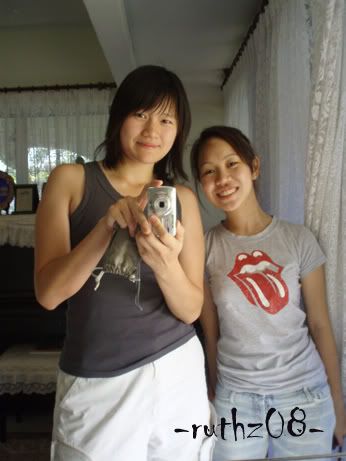 and schoolies...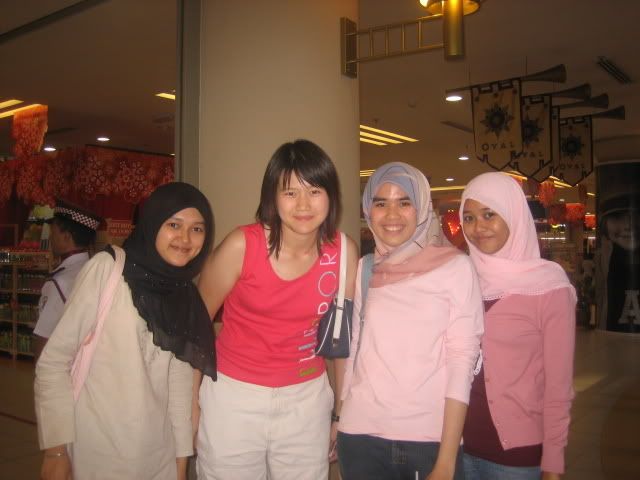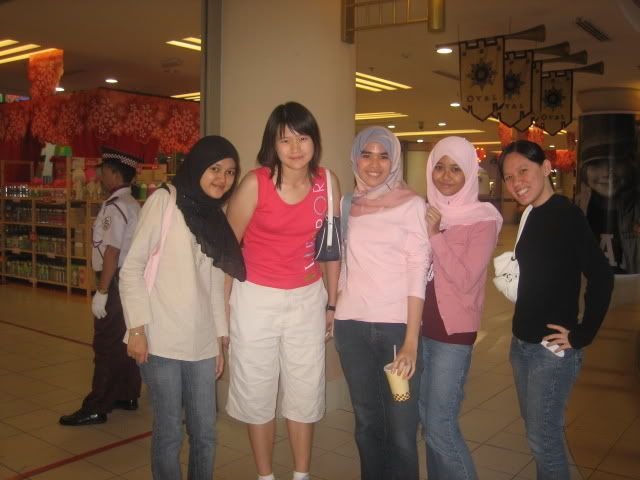 wanie, me,maria,faten,fiona



must watch video haha
rozie n reshmi thanks heaps for the visit the other day .. really appreciate it ..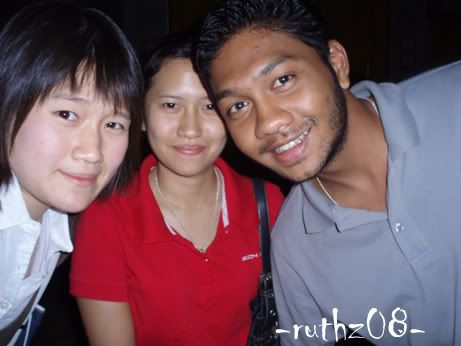 me rozie able


3. Hanging out with some juniors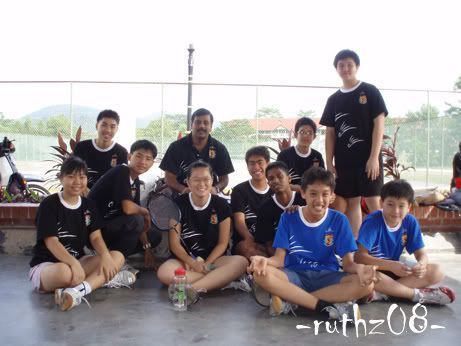 yeah my siblings were taking part in some mssd badminton..so since it was near home i went and hanged out there for abit .. it was really funny..and mr john was like constantly teasing the students and otherwise ..
and got to meet some old friends from high school years when i was playing badminton for school then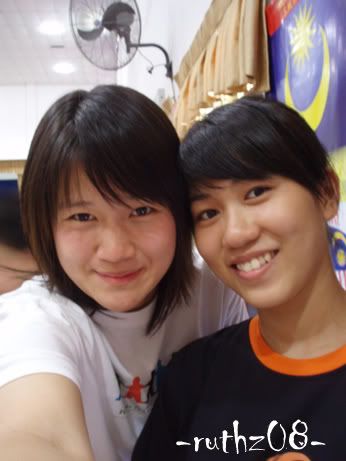 me , ru fang



me n yoke kean
4.Hanging out with some mates @ sunway lagoon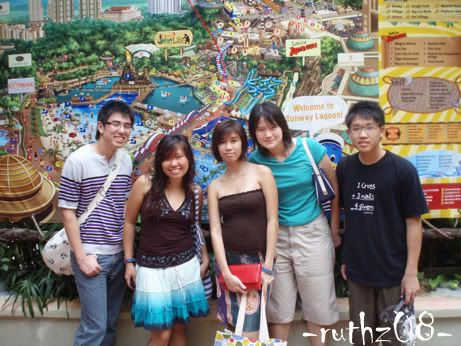 prolly it has been more than 10 years since i last been to sunway lagoon...yeah heaps long seriously !! somehow it seems kinda small .. not many rides.. prolly i had heaps of the rushing of adrenaline during my trip to the gold coast in decemeber (which i haven updated yet :P)
5.Hanging out with cousin and friends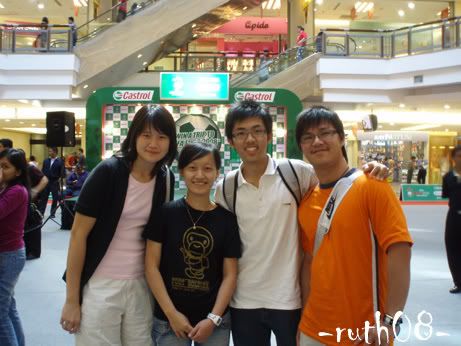 6. Meeting up with some long haven met friend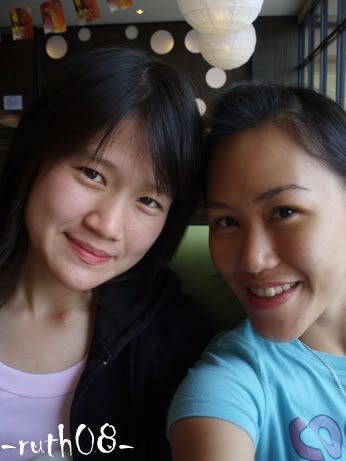 me n michelle..
it was fun meeting up with someone u haven seen in 3 years i think ? hahha
my cousin was like how come u dare to meet up with people when u haven met them in awhile..well i only meet up with people i keep in contact or people who makes effort to keep in contact too hahaha ... or else kinda weird too .. but then i guess in friendship, you can have heaps of friends but some just come by ur life to make use of you and trash you or some remains as hi-byers or some becomes good close friends. It's is part and parcel of life, it is more like whether you make effort to keep in touch or not though you are heaps far apart.
6.Gathering
from high school gathering to college mates and some friends ..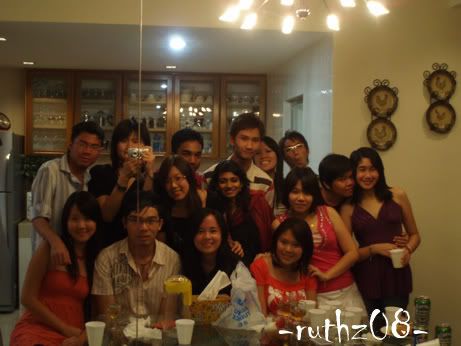 Fiona's CNY open house



the gals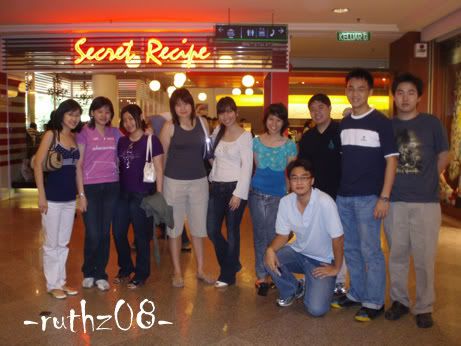 G4's outing @ mv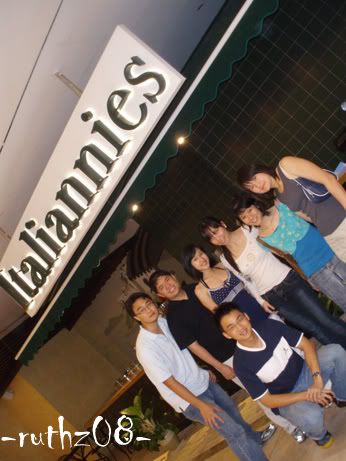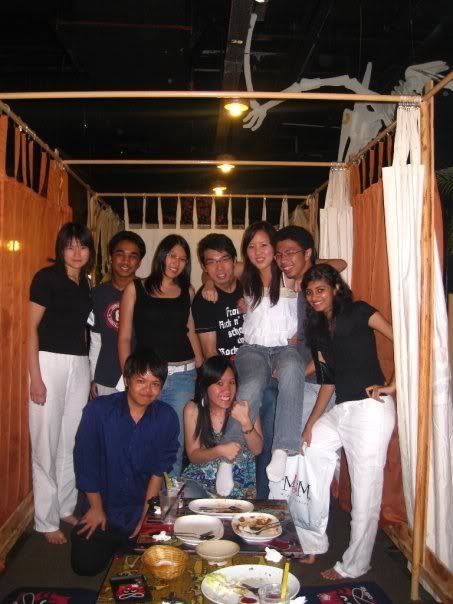 high school gathering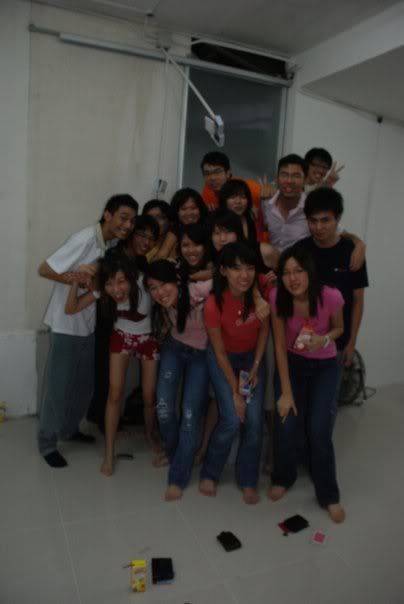 (argh blur sigh but nt fr my camera**) well Chin looi's CNY open hse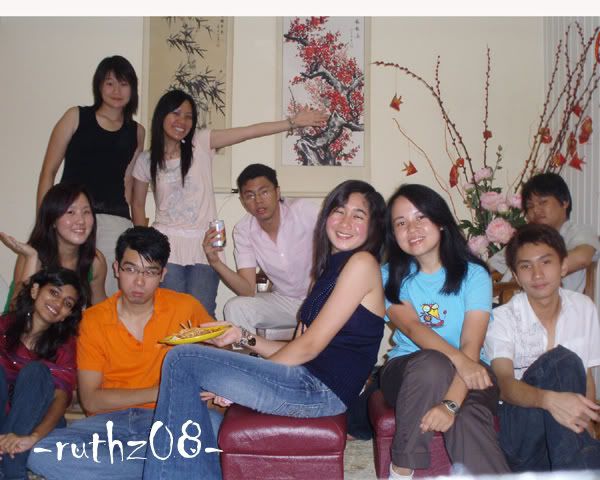 Szu-mei's open house


jack' farewell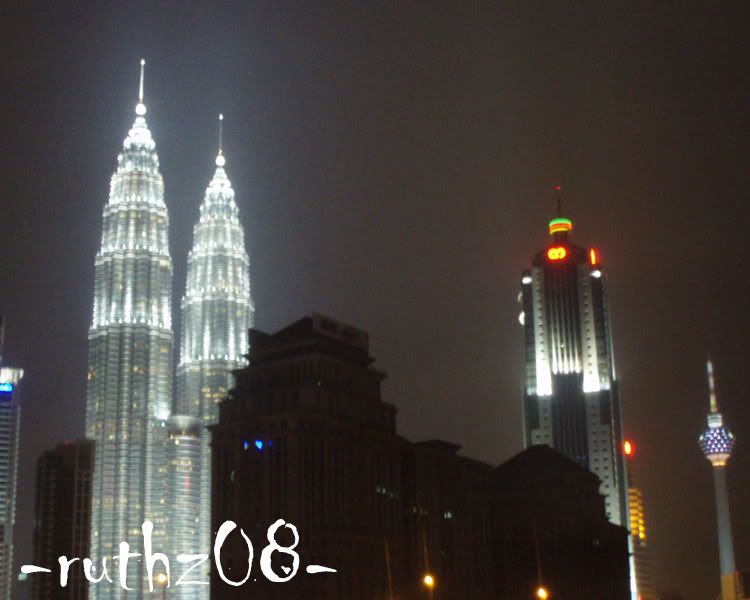 Although my holidays in KL were short but i really miss it now .. especially family,friends and car .. haha... i miss driving .. can someone send me a car ? or just get me one :P
oh well till then.
cheers
ruth
p/s-most pics are on facebook.check it there .
Misc
Cbox
Time Zone
Sydney,Aus
Kuala Lumpur,Malaysia