Entry 287

Gday mate
It was Good Friday yesterday and Easter Sunday tomorrow.
Is it just another holiday for you or is it a significant thing in your life?

The Passover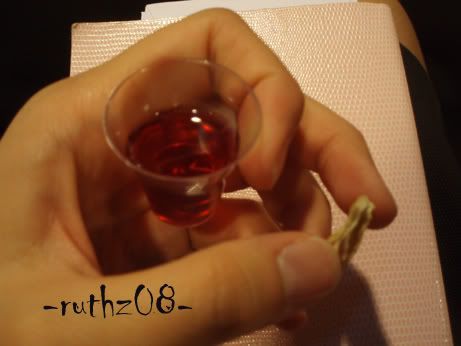 Communions are not merely any procedure but it's something really significant!

The Passion of Christ

Yesterday night after studying for abit i decided to turn on the telly
it was Good Friday and they were screening The Passion of Christ.
As i watched like the 2nd half of the movie i began to think of the things God has done for me. I am worthless , sinful and there is not a good reason why God has to allow his only son Jesus to die on the cross for me. Certainly it was a very good reminder to myself one again. So often i got caught up with life and tend to try to lean on my own strength which at the end of the day i see myself coming to God for strength. What got me thinking while watching the movie was why the people torturing Jesus still had the heart to laugh and be happy about it. It was very disturbing. I mean like even a stone heart person like me also felt sad and teared.
---------------------------------------------------------------------------

Some other stuff that has been happening ...

Here are some pics .. most of them are on facebook neways ..

Sorry for not updating as frequently as before ..
been really caught up with uni life and all .. always having stuff to do ..
yeah and trying to cut down my time spent online ..
So to my friends who have been checking this site..thanks for the time
and here is another update for you !! hahaha you know who u are !!


I have been back here for a month now. After looking at the bare wall in my room for a month i got bored about it so i decided to put some pics up ..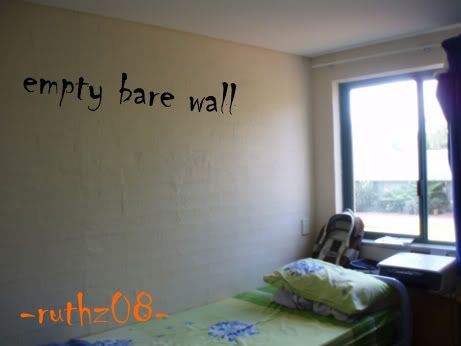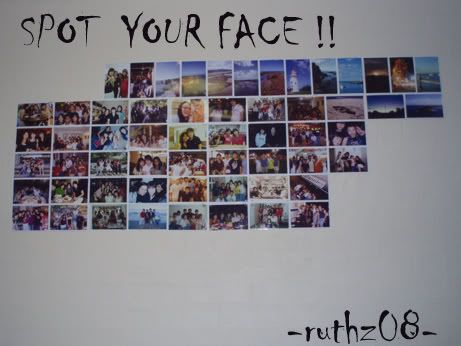 Here are some pics ..Will put up more as times goes by..
today 22/3
Finally i met se-on today !! weeeeeeeee
hanged out with him for abit .. it was kinda fun
went for pancakes on the rocks with him at darling harbour..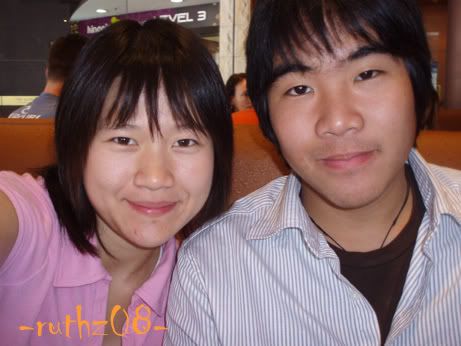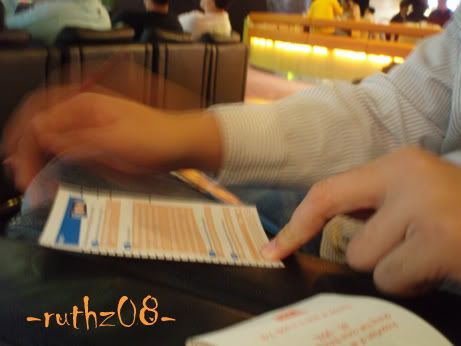 and played heaps of KENO !!! at Star City yeah the casino..
coz se-on haven been there ..(if you dunno what is that go google it)

After that i decided to meet up with a college friend. YEAH FINALLY i MET LEENA!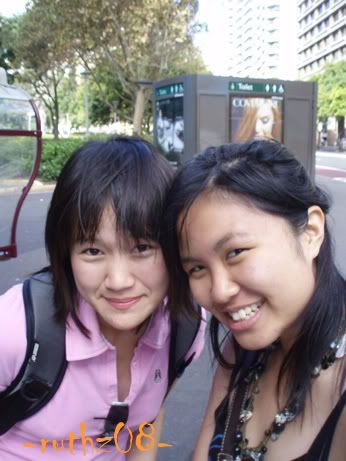 me.leena



me and the $15aud home made ice-cream ..
it is the most expensive ice-cream i ate in my life so far
but it was massive .. really huge !!
*p/s-i think i have put on like heaps weight today alone ..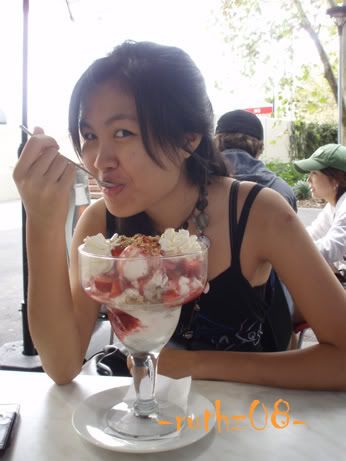 leena with her ice-cream


Toga Party
-it seems it has something to do with the Greek culture or etc..
-but it seems to me it's another drinking occasion..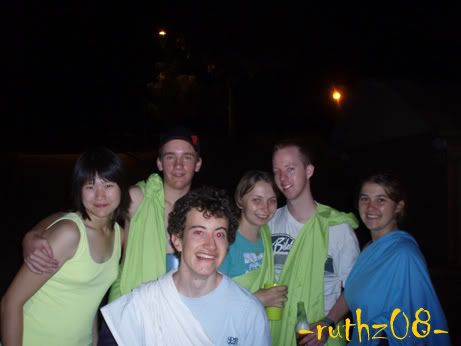 me.field.kylie.matt.david(infront)



can't rmrb this dude's name .. but he has super cool facial hair. sally.me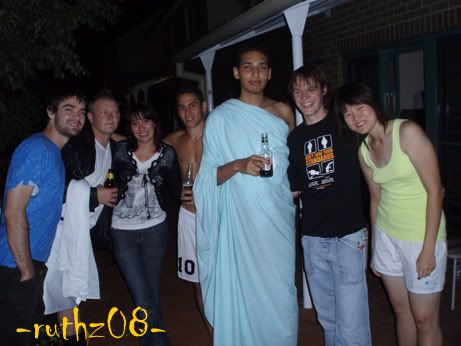 matt.some dude fr germany,gal from turkey.robin.marley.geoff. me


Last weekend i was down with fever and sore throat and lost my voice..

it was a weekend of war between my body's immune system and the virus.

coz it has been awhile since i got sick ...

neways went to the beach to recover for abit ..

coz staying in my room and sleeping too much wouldn't help either..


Bulli Beach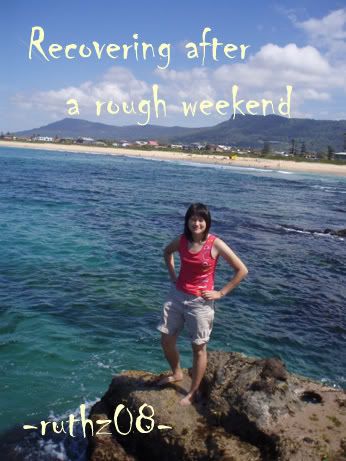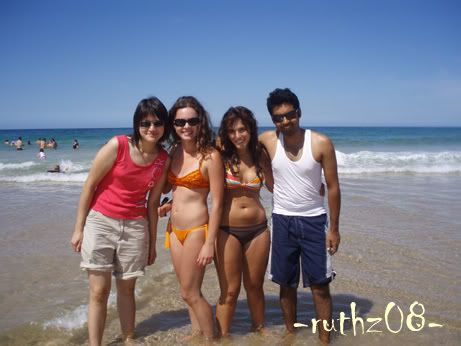 me.vildana from netherlands,antonia from chile and pranav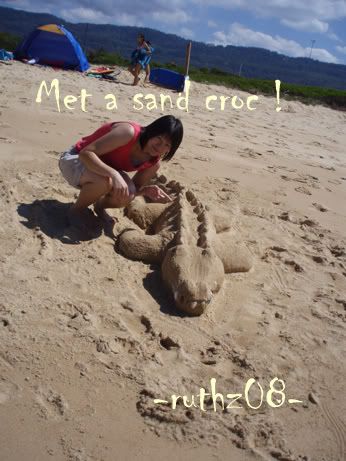 owh i haven posted on Great ocean road..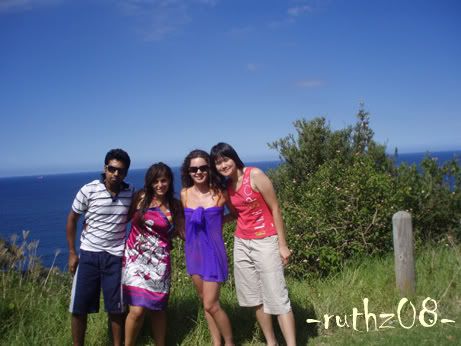 This is some kid doing a flip in the sea...



Antonia's B'thday


-at 12am


me.vildana.antonia.nicole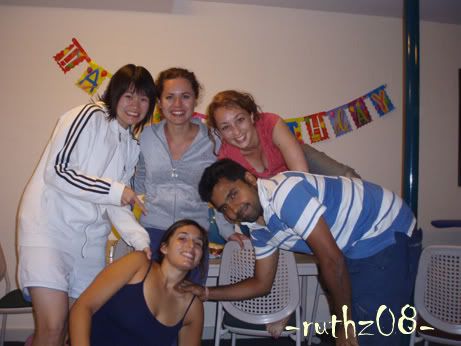 group pic 1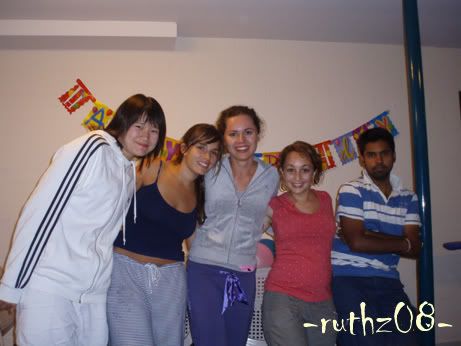 another group pic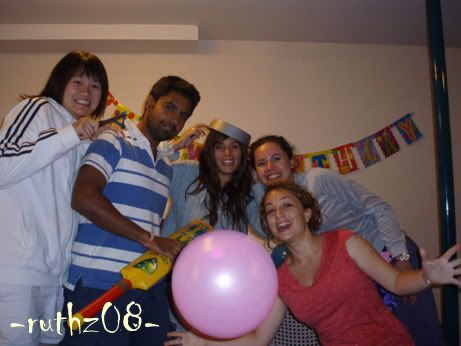 candid..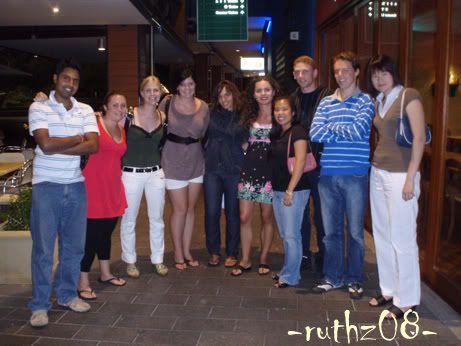 pranav(fr india).stacie(from US).katja(fr swist).kate(aus)

.antonia(chile).vildana.gloria.tom.me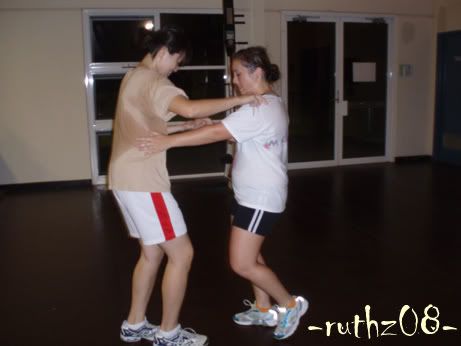 learnt salssa dance last week .. wohooo !!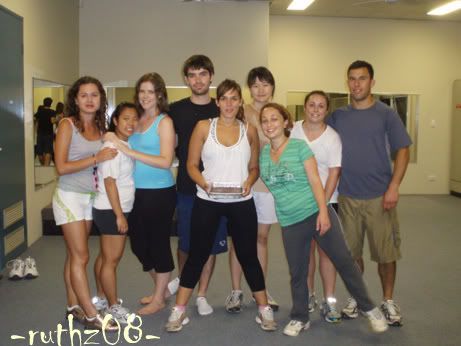 just in the gym with all the resis for antonia's b'thday and dance class


SNAKE
So it was last week they found a snake on resis.. just a lil one..
watch the video and you will get it ..




that's all for now...
Blessed Easter and hope you understand the real meaning of it
and it is NOT MERELY ANOTHER HOLIDAY!!
take care n God bless
have a good week !!
cheers
ruth
p/s- will update again when i find the time .. gotta get back with the uni thingy !!
Misc
Cbox
Time Zone
Sydney,Aus
Kuala Lumpur,Malaysia