Entry 316


How good is ICE-CREAM at 9° ?!


it has been raining here all day..
well it hasn't rained in awhile..
it's cold but still ice-cream taste so good in this weather!!
winter is coming to an end but it seems to me that it is getting colder by the day !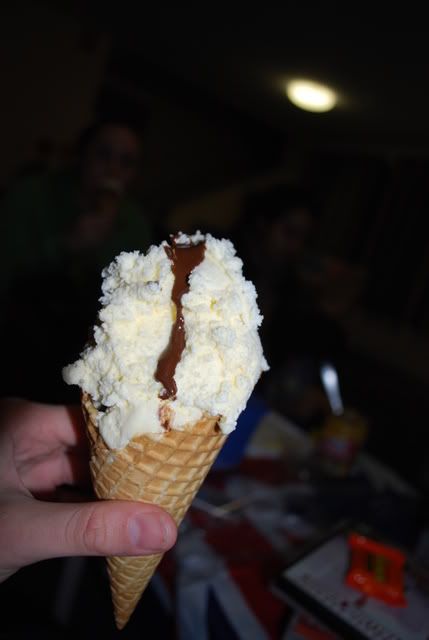 If there is one thing you want to take away from me please not let it be ice-cream!

I heart my ice-cream !!

For nearly 2 months i did not get my daily supply of ice-cream!

Lol it sound like a staple food now .. haha
Well i was home for a month and did have some gelato but somehow ice-cream wasn't that appealing to me while i was home coz there were heaps of better LOCAL food back home!!
i reckon M'sia has good food !

if you are m'sian you would agree with me !
so yeah it's been a month since i got back down under.
Unfortunately when i got back my freezer was jam pack with stuff.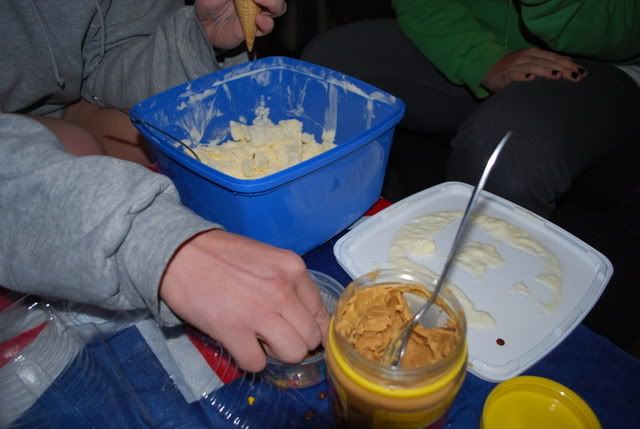 (ice-cream with peanut butter is nice too..learn from the americans)

Note to self : good work it's not ur 4 litres of ice-cream jaming the freezer LOLs!
so i refrain myself from gettin ice-cream till the freezer had some space.
But after a month the freezer was still in the same condition haihz ...
My housemates had to clear it out and due to too much stuff in the freezer we had to let it defrost. So after nearly a week of defrosting and finally segregated the fridge into 5 compartments i went off to get 4 litres of ice-cream hahaha ..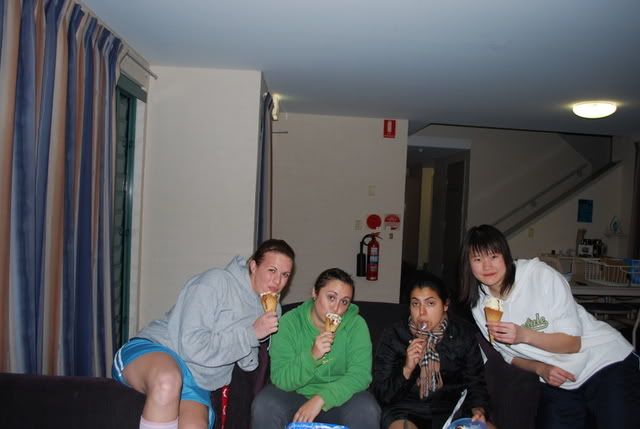 housemates :larissa& stace , tanya n me
well coz you can't get it at wollys nor coles(supermarkets)
i reckon the only time i have Rum is when i have this ice-cream..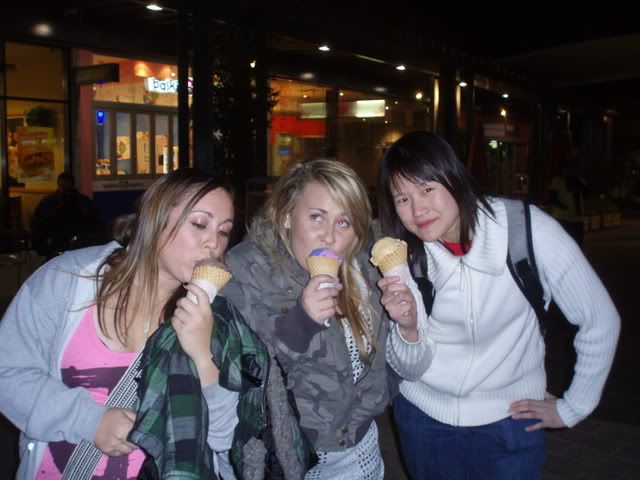 stacie.sally.me - having some RB yesterday
donuts with vanila choc chip ice-cream and honeycomb choco toping
SO PLEASE TELL ME HOW NOT TO LOVE
ICE-CREAM? lols
have a great weekend ahead
Misc
Cbox
Time Zone
Sydney,Aus
Kuala Lumpur,Malaysia