Blessed Belated Birthday BLOG !!
08.09.08 Marks the date that i have been blogging for 5 years now..
yeah 5 years !! started blogging when i was 15 right before PMR.
it been heaps long ... moves from
xanga
to this current url on blogger.
was thinking of getting a domain but somehow i never did .
check it out it exist LOL...
anyways though these 5 years life have been challenging but good thanks to God !
well i would like to say a big thank you for taking time to drop by here.
take care n God bless ...
---------------------------------------------------------------
Good friends are like stars. You don't always see them, but you know they are always there.
Was a rainy saturday mornin, as i waited for the train at central there was a group of friend talking among themselves. From their conversation it seems that they had a massive night out in the city getting wasted and etc.. so one of them started asking "so what are you doing today?" if i counted correctly there were about 6 of them. Most of them have plans for the day as one of them was throwing a party for her b'thday. The last person's plan was to go home and upload all their picture on facebook. i was like LOL what a plan !! see how facebook conquer people's life! therefore, i have to quit facebook soon!!!!!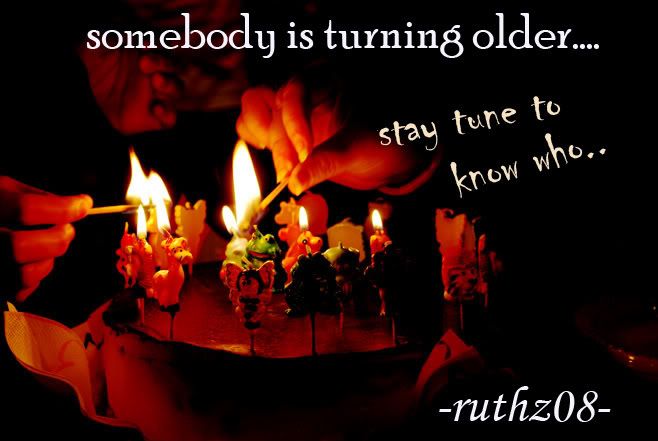 Misc
Cbox
Time Zone
Sydney,Aus
Kuala Lumpur,Malaysia