Entry 350

Summer is here once again !
Sarah was here .. and it was good fun hanging out with her
feeling and being all malaysianized once again hahaha :P
well it's just great hanging out with someone you grew up with.
it was crazy but really made my week more interesting !!
Thanks heaps gal !!
here are some pics..
there are way more on facebook..
SO CHECK THERE !!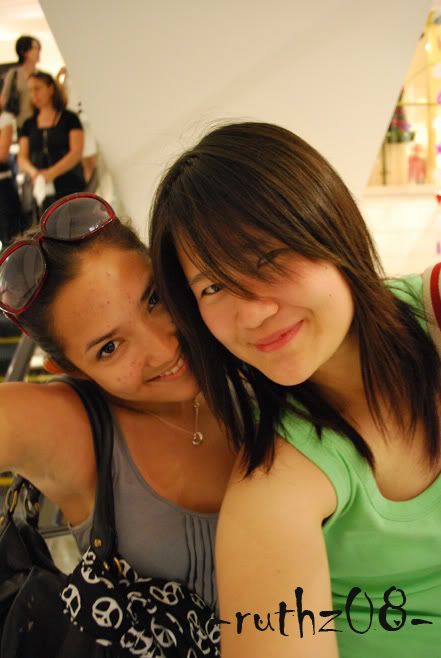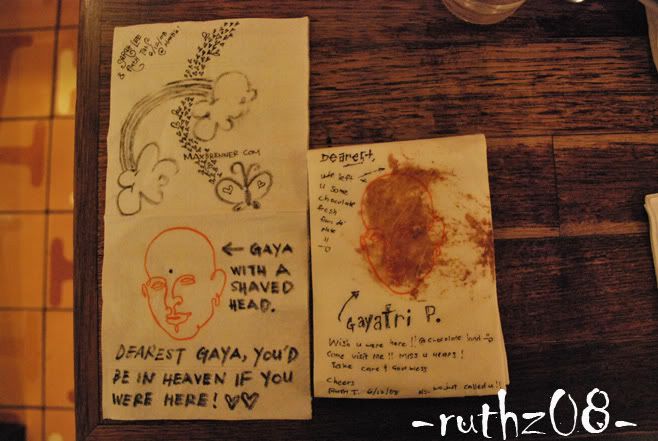 well we missed Gaya so much till we wrote her a lil note @ Max Brenner !!



the Bball kakis !!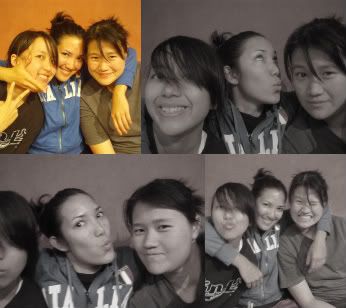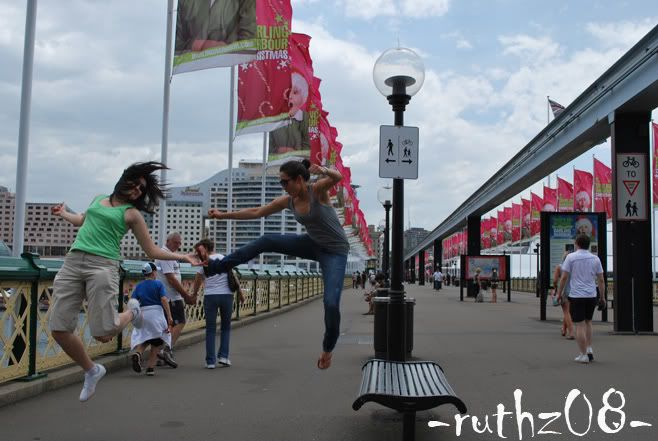 the Kungfu Shot !




yeah it has been great hanging out with u ...
doing all the crazy things
having crazy convo with you !
being bullied by u :P and bullying you back hahaha !!
neways since you older i give u chance la hahaha *jokes*
well hope to hang out with u again soon!

take care n God bless

cheers
ruth

Misc
Cbox
Time Zone
Sydney,Aus
Kuala Lumpur,Malaysia