Entry 351

Couple of hours ago i finally did Graffiti and it's a LEGAL ONE !!!
well Noelle invited me to go along with her to do some Graffiti
and we did it at the Graffiti Tunnel @ USyd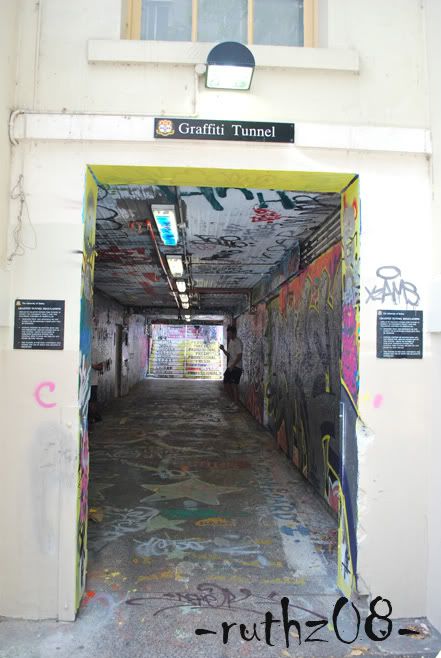 Welcom to the mini world of Graffiti



This is my sketch design to be drawn on the wall



Then i pick a spot



Did the outline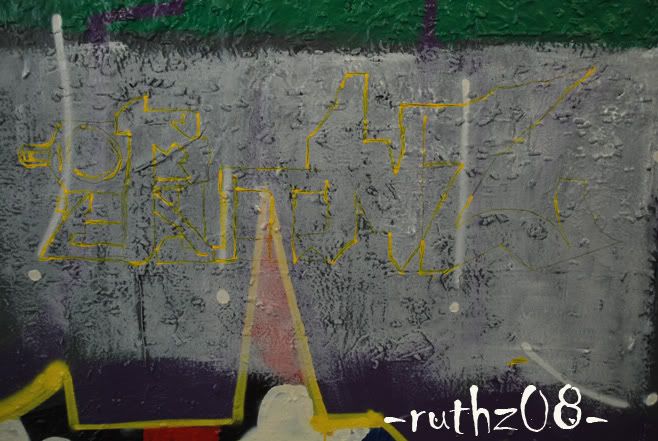 In the midst of doing graffiti with paint + brush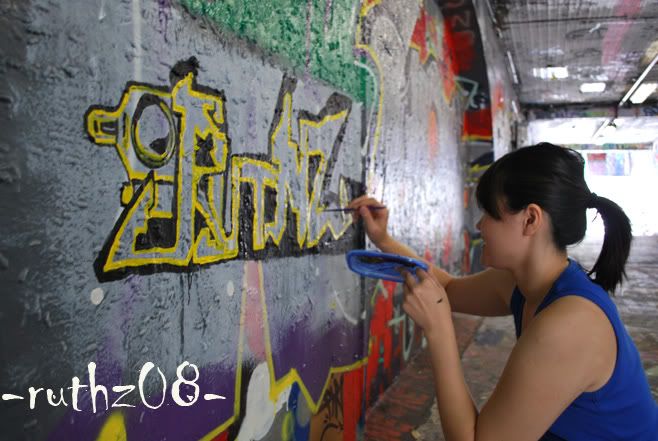 Final result



man it feels like forever since i have ever painted..
i'm really missing my childhood days where i had art classes
did a painting each week...
and i miss drawing too .. must get back to it asap ..
next challenge .. do graffiti with spray paint !! weeeeeeee

cheers
ruth

p/s-thanks noelle!!

Misc
Cbox
Time Zone
Sydney,Aus
Kuala Lumpur,Malaysia