Entry 363


Before i carry on this post is specially dedicated to :


My Great late granddad
My Awesome grandma - ah ma !!
My Wonderful Family - dad,mum, chris, phil and carol!
My Relatives :
un see ang & an fong lan
un hong hak & an grace
un chang & an fong kuk
un hong meow & an jing
un hong hooi & an ai ing
My Cousins :
Ian Ang
Chris Ang
Ivy Ang
Esther Tan
Albert Tan
Edwin Tan
Alison Chang
Amanda Chang
Wen Hsia
Wen Foong
Chao Yik
Zhao Xiang
Wen Qing
Wen Zhen


You all have and will be missed !!






It's the festivals of the oranges ,lion dance ,heaps of food and having all RED stuff again !!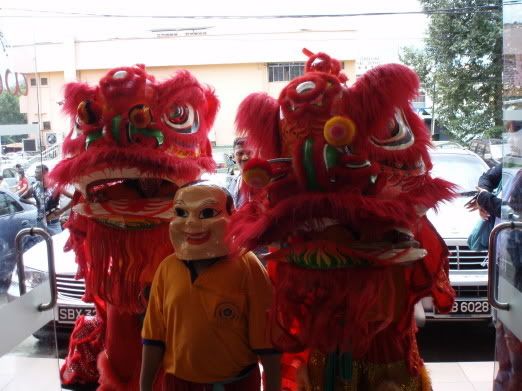 yeah it's CHINESE NEW YEAR (CNY) !!!!!!!





this year's CNY will be particularly different for me as i am about to break my 19 years of tradition of how i use to spend CNY . This is how i spend CNY each year ..


It kicks of by being in the car

For approximately 2 1/2-3 hours to get to Yong Peng, Johor from KL

And all 6 families will come together in this shop house which is particularly significant to me.

Yeah it's called See Hai, shop lot which i have been spending 19 years of CNY there !
Through the years my late granddad has modified the house but it still has memories which cannot be erased. God has been great by blessing us with this wonderful place which can accommodate all of us ! Thank GOD!!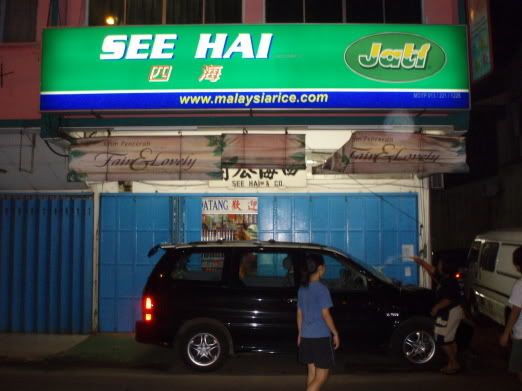 So each year there will be a massive reunion dinner on New Year's Eve
and my Talented Grandma will cook all the dishes which i will miss this year !! Oh wells i will be home next year !!!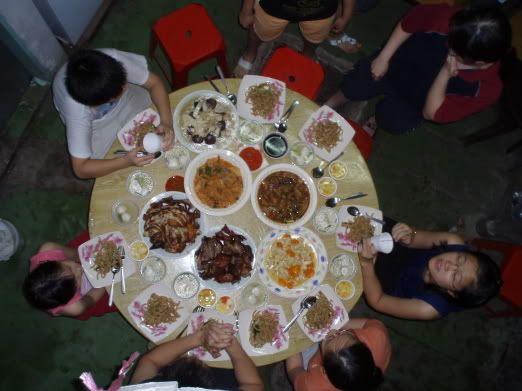 Well the most famous signature thing that all M'sian do for CNY is YEE SANG !!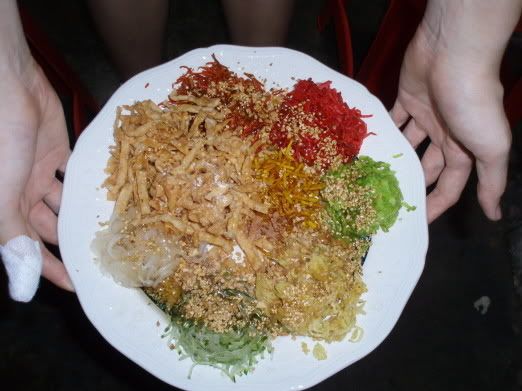 Then on New Year's Day grandma will cook awesome food again !
yeah i know CNY is all bout eating hahahaha ...
i'm m'sian and i can proudly say i love my food !!!
So this is what my grandma will prepare for CNY morning breakie !!



1) EGGS
On CNY morning we all have to eat eggs like more than one..
there will be pots of hard boil eggs waiting to be consumed :P






2)My Fav Mee Sua !!
I'm so gonna miss this !!



3)the chicken that goes with the mee sua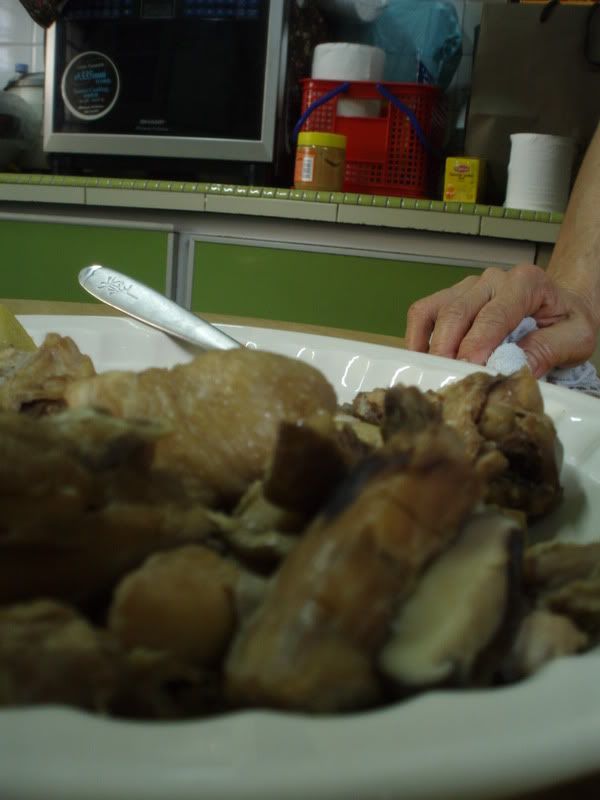 4)BBQ pork slices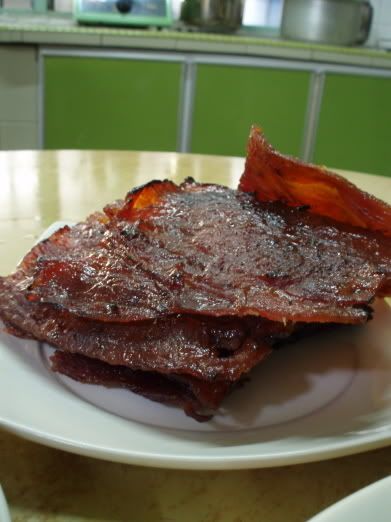 5)Sweet Tea
Grandma says we all have to drink this sweet tea so that to start of a new year we will speak of better things and our speech will be better and sweeter hahaha ..







After the Big Breakie !!
we all will head to church on CNY day .. which i will miss


awesome siblings in da car on da way to church !





Da church which i have been spending CNY morning services there all 19 yrs !
it will be missed ! This awesome chinese church is great. Attended by my grandparents and my dad too :)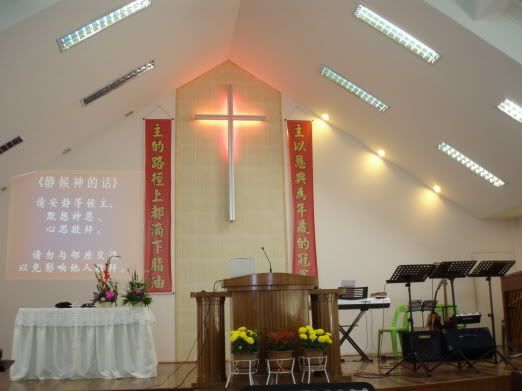 After the service it is photo shooting time :D
which i will even more miss now coz i have a dslr !! sigh**


here are my indescribable sisters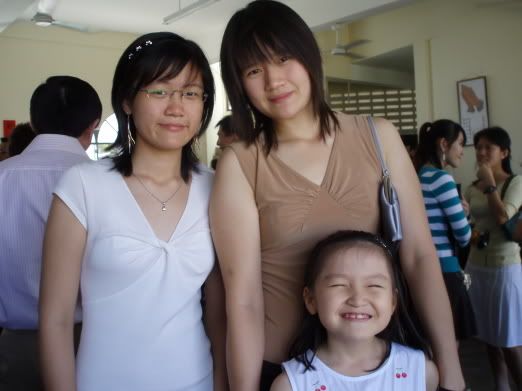 and my lovely siblings which i have been blessed !!






and cousins shots ! man u all will be missed ! it feels weird not having u all around !!
2007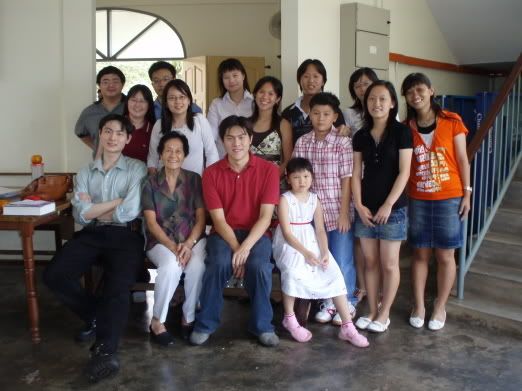 2008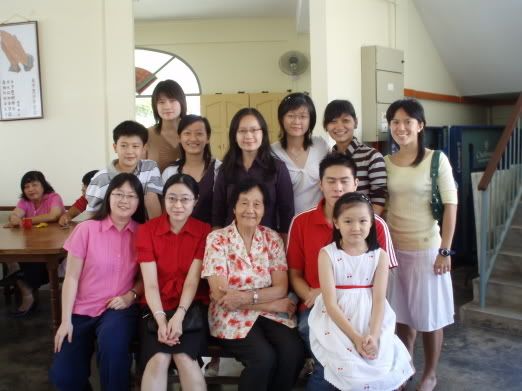 The person i will missed the most is my grandma.
Thank heaps God for blessing me with such an awesome woman of God granny :D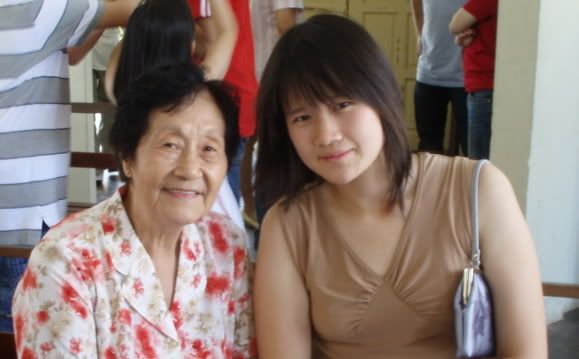 Other than eating the tanies (according to chris) we love SPORTS and is passionate bout it !

we play bball ..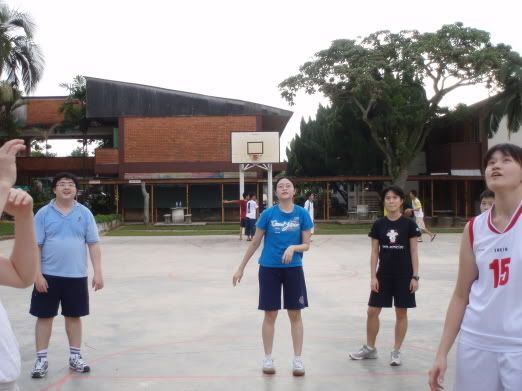 and our tradition of playin badminton throughout CNY
i will DEFINITELY miss this !!
i remember when i cut my right thumb and had 9 stitch right before CNY. i stilled continue playing using a different holding technique hahaha ..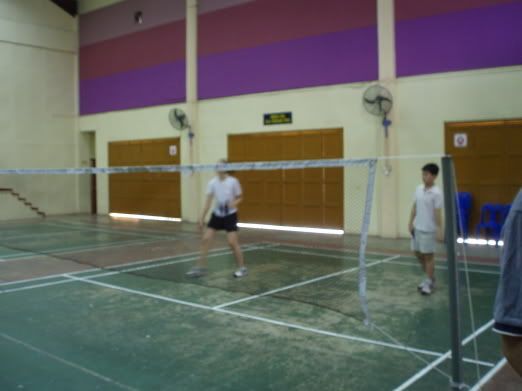 Good ol random times with cousins !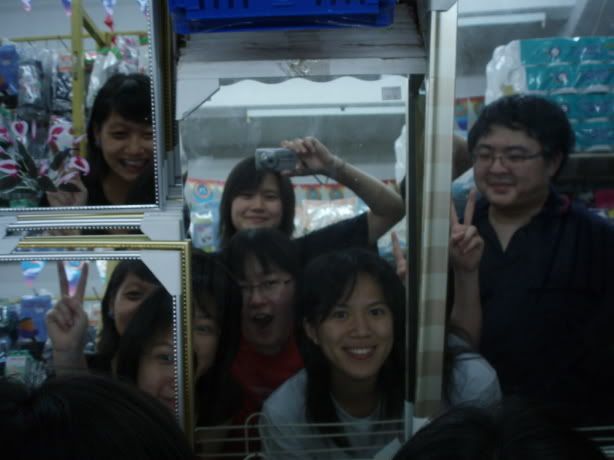 And our annual course meal in the Chinese Restaurant !!
will miss the good food too at Fok Hua (i think that's how u spell it)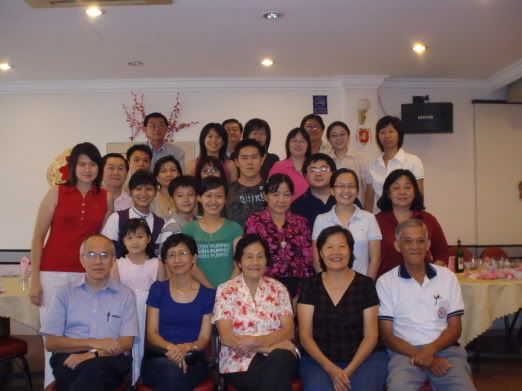 and also MAMAK session ...
where the eldest gives all the lil one a treat hahaha weeeeeeeee........







CNY has always been great because of good company and because of a awesome family i am blessed with. Thank you God !!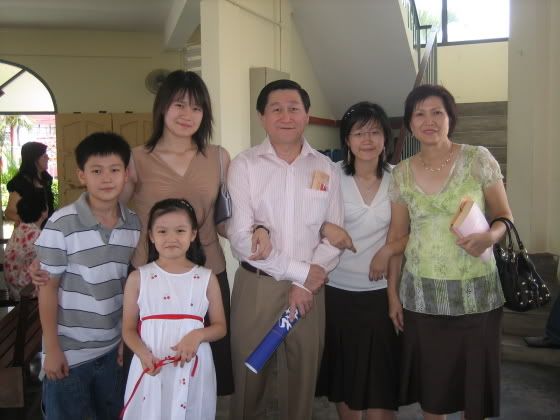 YOU ALL HAVE BEEN MISSED !
EVEN THOUGH I MAY NOT BE ABLE TO SPEND CNY WITH ALL OF YOU BUT YOU ALL WILL BE REMEMBERED IN MY HEART !
LOVE YOU ALL HEAPS !
TAKE CARE N GOD BLESS


cheers
ruth


this post is from -ruthz-
Misc
Cbox
Time Zone
Sydney,Aus
Kuala Lumpur,Malaysia