Entry 382

Life can just pass us by but it is really good to stop and think once in awhile.
So often i get so caught up with LIfe and the whole life journey cycle.
As much as i love a hectic lifestyle, i have to admit there are times i have to stop myself and think about all ther lil things God has blessed me with.
As for the last two weeks :

I thank God for:



Awesome friends who just decides to do spontanous road trip !!




Wonderful Bball friends who came and visit me last week for crabs at cabra !! we need to go again !!




An awesome connect group !! wohoo !!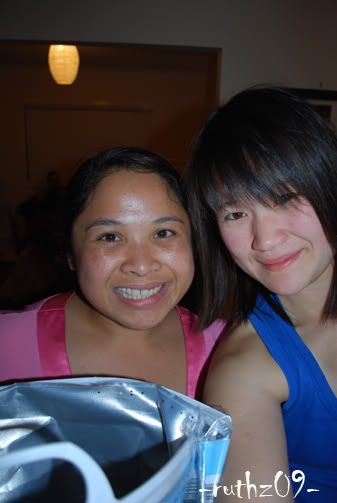 An awesome CG leader !




church bestie !! and she did the curls :P




Phil da dude that sprayed it all ORANGE !!




Sprayed Gold, Silver and orange :D


there are so many other people i would like to include in this post and yes its YOU !!
whoever u are, reading this post !
Thanks for your time
thanks for being with me on my journey !
thanks for being a blessing.

have an awesome week.

cheers
ruth
Misc
Cbox
Time Zone
Sydney,Aus
Kuala Lumpur,Malaysia