Entry 409

Roughly 2 hours ago a group of us stayed up to suprise a good friend
as he turn another year wiser and older ('',)

Me and larry had to head to the baker's house, Nic to get her and the cake.
and chilled out in her warm room for abit !
It has been really chilly here lately and it is not winter yet .. fun times lol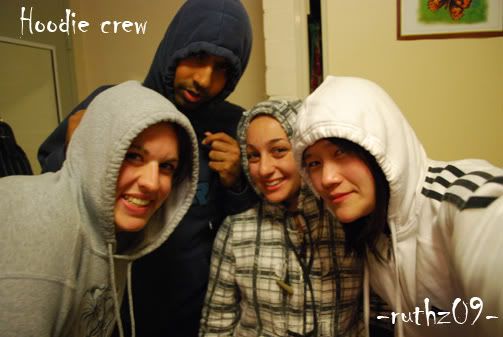 larry,pranav,nic, me

Then 13 of us ramped into Mitch's house ...
It was quite a eventful sight
just seeing everyone being so enthusiastic about it
Friends are just wonderful !!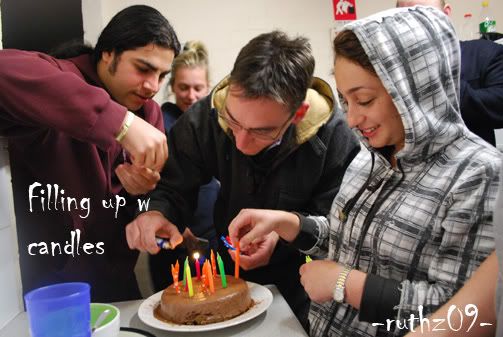 So apparently he was still asleep so the 13 of us stood outside his corridor
and SANG HAPPY BIRTHDAY and did the whole aussie routine :P




and HERE COME Mitchell Tindall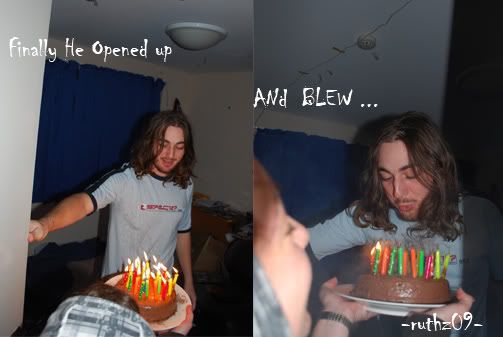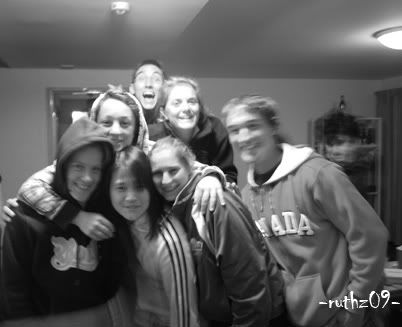 da Aussie, English, Maltese, M'sian & canadian

and da B'thday dude MITCH !



Group photo :

Da Decent one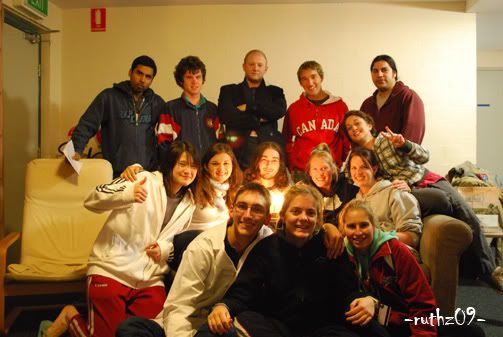 Top : Pranav, John,Kyle, Curtis, Armin
Middle : me, mili,mitch,tashi,larry, nicole
bottom : tom,margo,elisha

Da Wacky ..



And Da Special Request by the B'thday dude !



and
Girlies with candles ... weeeeeee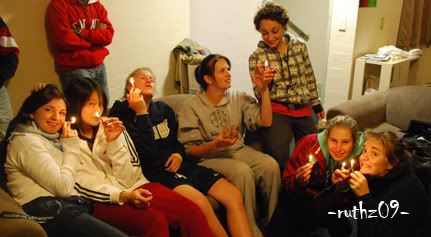 Have an Awesome Day Mitch!
It has been great knowing you & thanks for being a blessing.

take care n God bless

cheers
ruth
Misc
Cbox
Time Zone
Sydney,Aus
Kuala Lumpur,Malaysia