Entry 422

Winter is here..
It has been raining.. the typical winter weather
It has been 5 days since the two most important men of my life arrived.
I'm glad they are here it has been way too long since i seen them.
Love and miss them heaps !!

I'm on stuvac (study vacation), finals is in a week.
Been feeling homey especially having them here.
It is like a pre-homecoming thingy lol ..

Despite being really busy with all the uni preparation
just having dad and lil bro's (phil) company just makes me smile
Man love them so much even though phil is really annoying and irritating
but its just fun hanging out with him having a sibling bonding time ('',)
and just being able to play sports with them is seriously a bonus
Thank You God for blessing with these two dudes!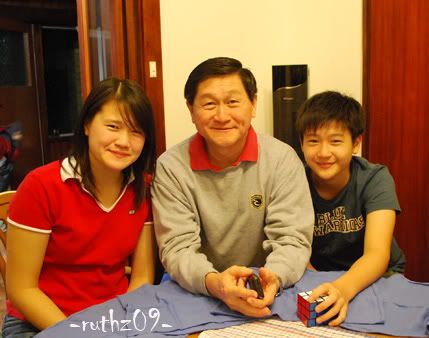 me.dad.phil

off to books
take care n God bless

have an awesome week

cheers
ruth
Misc
Cbox
Time Zone
Sydney,Aus
Kuala Lumpur,Malaysia