Entry 194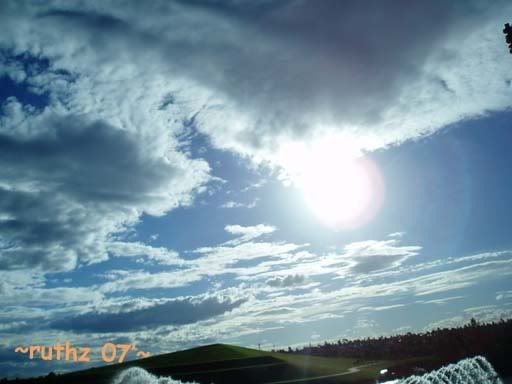 It's 1am here now..
there was some footie game earlier but wasn't interested in it

but we had Bible Study !!
it was great ..
getting together and building each another up somehow !
way to go Erika !!
oh well have a stats test tomorrow hope it will go well..

neway the last couple of days i have been thinking about stuff..
coz heaps of stuff have been happening ..
day by day it develops from a lil microbacteria to a virus and etc.. haha..
(however u describe it !)

been asking myself
WHy this and why that ..
like :

Why people tend to let themselves get lost into circumstances when somewhere along the line they know the truth ?
Why do people always shut themselves up when people want to care for them?
Why God allow stuff to happen sometimes ?
Why am i doing what i am doing?
Why am i placed where i am?


Why aren't i getting any answers for my endless questions?

and why do i ask so many why..s hahaha...

well the Why..s can go on and on pages and pages
but i guess the bottome line is
we all need or should i say

I NEED PATIENCE ..

and wait on him
that day by day he will reveal himself to me
answering my questions in the form of challenges , experiences and etc..

neway it's only by the
GRACE of GOD
that i am able to step my foot into a new day,each day !
oh well..

THANK YOU GOD FOR BRINGING ME THROUGH ANOTHER DAY !

cheers
ruth

have a great day everyone !!
Misc
Cbox
Time Zone
Sydney,Aus
Kuala Lumpur,Malaysia