Entry 219

hey peepz...
nah not emo and all..
just that in everyone's lives there is a point in time that
we gotta sit down and think look at things in another dimension
espcially when it come to the course i am and will b doing =)
though decision if you know the heap full interest i have =P no kidding!
don't worry it's all good over here .
just need some time
getting a lil busier with uni life
workload, study and all .. =)

neway i just had to thank
these special august people:

01.08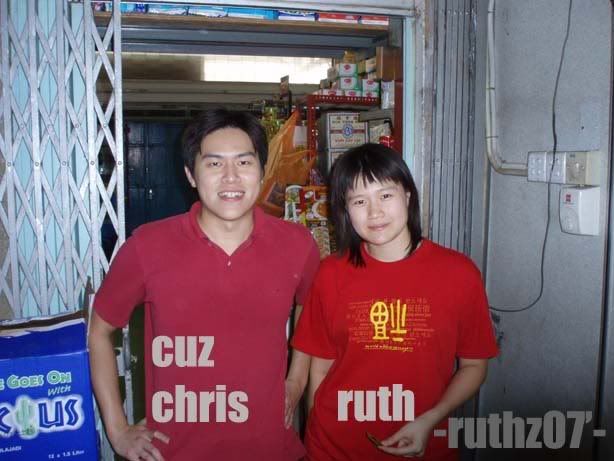 Great cuz chris

we share the similiar name somwhere haha ..
well i am really grateful for you to come visit me back in april
when i first came to aus ..
thanks alot for coming to check whether everything was all good here..
it was really nice to have lengthy conversations with you =)
it has been real good having you as my biggie cuz ..
dude ..
just work hard n study hard over at the other end of aus yea !
hope to see u soon ..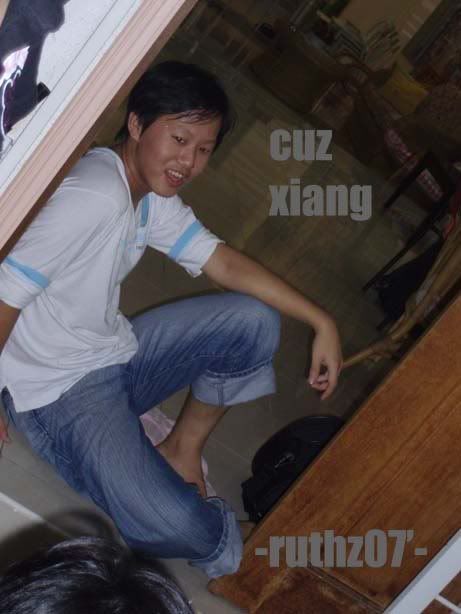 Great cuz xiang

aka Mr "apa masalah?"
haha hey biggie cuz thanks for bringing me back on the bus trip to
grandma's place .. it was really nice of you ..
well all da best in UK !!
you will ace and be alright =)
hope to see u soon biggie cuz !

04.08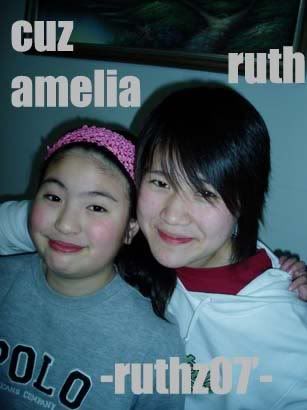 lil cuz amelia

it was good to get back in time to celebrate your b'thday with u
yeah and your chocoloate milk and all ..
well grow strong lil cuz and be good !

06.08


Szu-mei

gal .. it was real good talkin to you the other day
though you didn't get who i was at first
but yeah.. good to hear all is good on urside !!
all da best in La Trobe yea !
it has been great knowing you like since primary skewl days ..
hope to see u soon ..
come sydney alright ? =P

08.08


Kiren

hey gal..
it was really good to see u the other day back in KL
look like u are doing pretty good back in Russia ..
way to go gal.. opps doc ...
well hope to hear from you soon
and see u soon alright ?
all da best !

20.08


Ally K

hey crappy partner ...
hows it goin ?
haha hope all is good there for u ..
it was real good spending those wacky time with you back in KL ..
hope you did have good fun too ..
well all da best in wat u do alright ?
hope to see u soon ..

22.08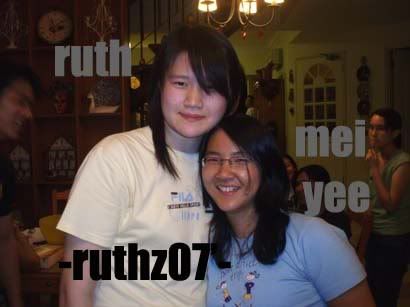 Great Friend Mei Yee

GAL it was really good to see u again back in KL ..
yeah i'm glad i made it home =)
it was really nice spending time with you ..
like goin tabur, G hill , breakfast and etc ..
well all da best over in Ozarks...
thanks for being that great friend to me ever since high skewl days
really aprreciate that !!
hope to see u soon !!
come aus hahha ..

23.08


Jeremy Tan

Dude ..
haha if it wasnt for you ..
i guess i will not b able to see mei yee the day i touch down KL
man miss call haha .. will not forget that wei ..
visiting people at like midnite it seems .. hahaha
well it was really good to spend some time with u here and there ..
have fun with ur new job ..
hope to see u soon =)

26.08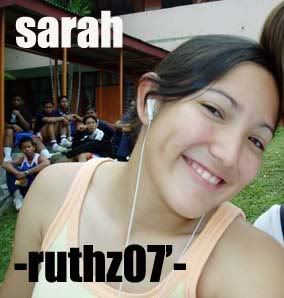 Sarah Gayle

bball kaki ..
how r u keeping ?
it was nice playin some bball with u back in kl
hope we will play more in jan alright ?
hope to see u soon =)

27.08


Great Hwei Ming

dude thanks for everything ..
from being my class rep last yr and all the class gathering you have been organising
it has been real good getting to know such a person like u ..
there is heaps to say bout u ..
yea .. all da best in watever u do alright !
hope to hear from you
and hope to see u soon !

28.08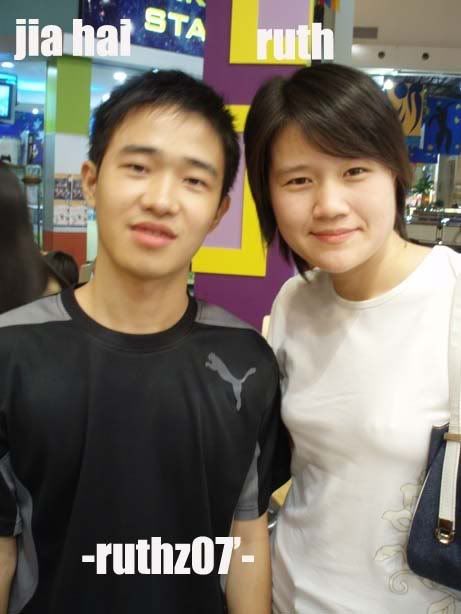 Jia hai

hey it was real good to meet you just before u left !
dude hope u are doing alright in India ..
well isnt that what u wanted ?
so just hang in there ok ?
hope to hear from u soon
and see ya soon ...
come back in jAN ok ??

30.08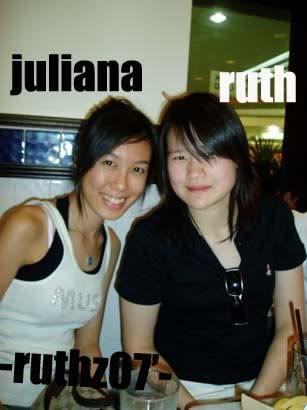 Juliana Lim

hey .......
it was nice to see u again ..
and catch up here and there ..
all da best in ur finals yea ..
hope to hear from you soon ..
and see ya soon

------------------------------------------------------------------------

alright then ..
there are more people i wanna thank ..
well actually all aug peepz ..
but i will leave it as this for now ..
got some stuff to do =P

have a great week ahead peepz ..
take care n God bless

cheers
ruth
Misc
Cbox
Time Zone
Sydney,Aus
Kuala Lumpur,Malaysia