Entry 220

hey peepz
hows it going ?
well i'm kinda busy with uni work all everything ..
so yeah i will try to update asap ..
but well will be having couple of mid-sem exams in september
till early of october ..
and guess what all my exams are on SATURDAYS .. beat that ..
haha don't worry i'll be alright ..
it's just Saturday .. no biggie .. tryin to put that in mind haha.
By the way
if you have been tryin to catch me on msn like in the wee hours ..
erm i guess u can just keep that out in mind ..
coz i'm trying to
SLEEP EARLY HAHAHA !!
so if u wanna catch me on msn ..
come earlier .. alright ?! =P
neway here are some updates bout me ...

1.Connect Group ..
oh well on my 2nd week of uni i was looking for 2nd hand books ..
well ALL BOOKS HERE GOTTA BE ORIGINAL
not like in KL ..
go Mac Center opposite Taylors and tell them
i wanna this book to be photocopied..
yeah the book i had to purchase over here cost a solid 257AUD
man that's is too much .. oh well it's taxation law ..
257AUD for 3 books ..
yeah i just couldn't bring myself to pay such a large amount of money
so i went 2nd hand BOOK HUNTING .
and i successfully got myself a 2nd hand for 150AUD
not bad .. but still alot .. sigh**

that's not my point here ..
well went i was looking for this Tax Law book ..
there was this seller which wanted to sell me his for the same price
but the thing was it wasn't 2007 edition ..
over here ..
they are pretty meanie bout books..
change edition every year ..
so that you have to get them brand NEW !!
while waiting for this seller ..
i just somehow saw a flyer bout a Connect group @ uni
what caught my eye was the Jigsaw pic ..
yeah if u remember i did post something bout jigsaw ..
so i was like YAY ...
got connect group @ uni again !!
basically Connect group is where Christian meet up
and encourage each other ..

venue : UWS CAMPBELLTOWN
on a good day by the pond / on bad weather in the
library room 8

time : 2-3pm
day : TUESDAYS



me , Maria & arishma

Maria & arishma are real cool peepz and they are real
encouraging people .. Really thanks God for alowing me to
see that Flyer at uni ..
the number has been growing ..
at a recent count we had 6 people..
so keep the number rolling .. COME !!!!!


yeah semester two has been keeping me busy
time has been running out so fast ..
though it's still SLOW HERE !! i really mean it !!
it's SLOWER @ CAMPBELLTOWN !!
but i'm trying to fully utilise my time
neway i found myself a church nearby
and guess what
it came together with the youth & connect group (aka cg)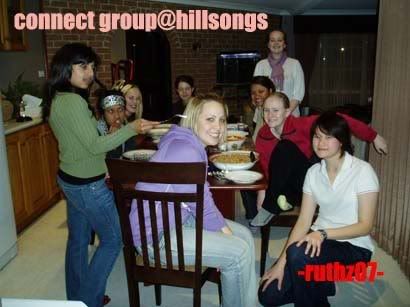 -these are great people @ the Hillsongs's connect group !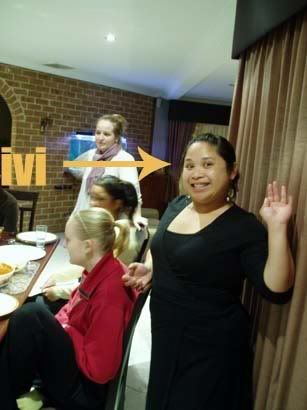 and this is Marivi ..
she has been a real blessing to me
making me feel really at home and all .
picking me up and sending me ..
really appreciate all you have done ..
God bless u heaps lady !! =)

2.Miss Gunydji

the campus i'm staying at uni is called
Gunydji Student Residence
i thinks GUnydji is an aboroginal word
every year there will be a great event called Miss Gunydji
which is something like Miss Univers or etc..

but the tricky part is where
guy has to dress up like gals ..
look on...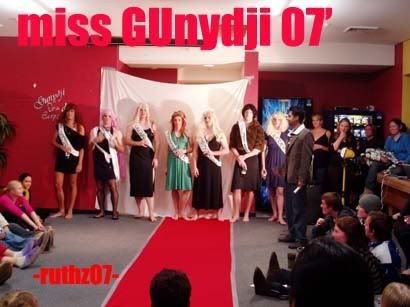 da' top 7 ..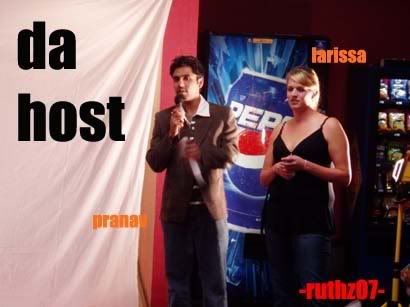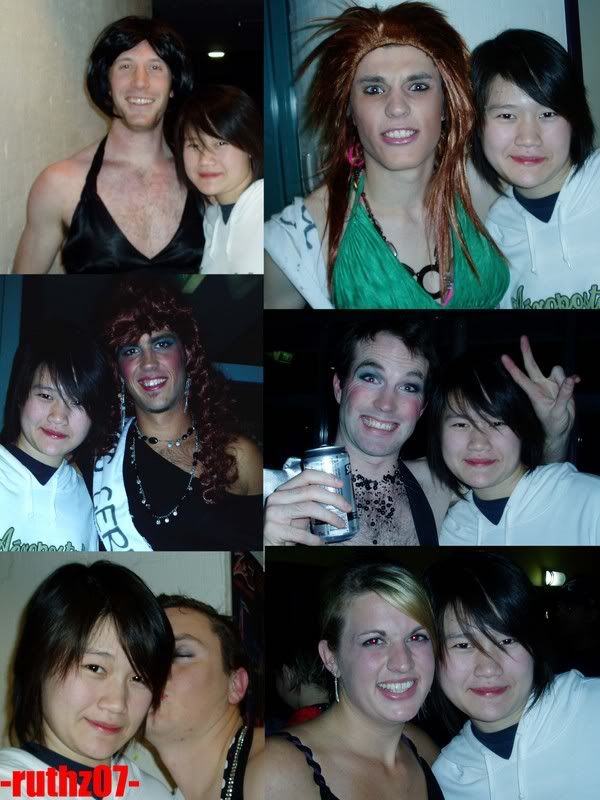 clockwise : (Ian in green, some dude, larissa(US housemate), erm
some other dude (cant rmbr his name lol),germany dude,
and ben(my other hsemate)



and Miss Gunydji 2007 went to Stinky ...


3.Meeting up & Noel's B'thday ..

after like a month being back ..
finally i manage to meet up with Jack ..
it was real nice to meet people from YC in SYdney !!
yeah Jack :
it was really nice hanging out with u that day ..
we should meet up again when i get over that area =P
take care n God bless dude !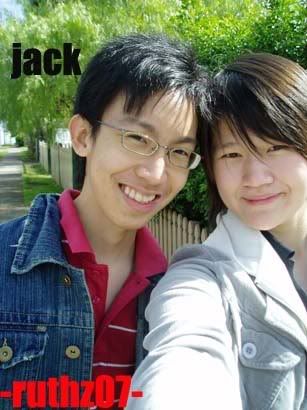 Noel's B'thday


i'm sure u remeber this pic ..
this lil dude is NOEL>>>>>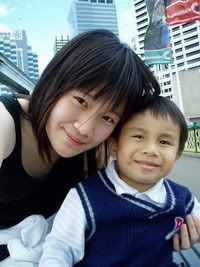 Yummy cakes ..
ate heaps that day ..
prolly enough eating for awhile hahaha ..
well if u know the western style
they have entree, main & desert ..
it was way way so much food that day !!!




lil dude in action ...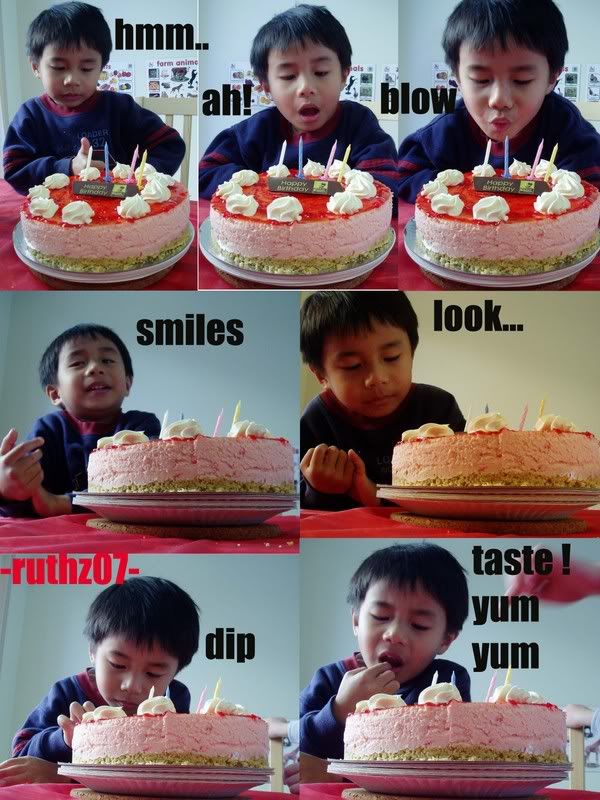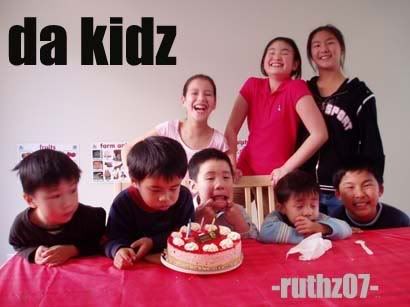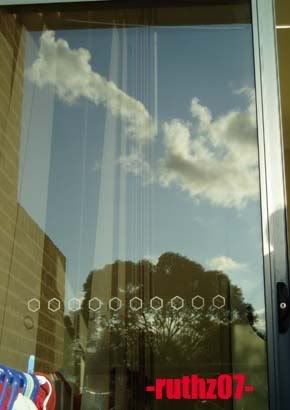 Reflection of the clouds ...
this pic is dedicated to my Lovely Friend Fiona
who is so into CLOUDS !!!

well the weather has been getting better ..
heaps good .. the past few days ..
since saturday ..
it has been SUNNY !!!
as if it was SUMMER ..
in fact it's still WINTER !!
another 2 days till SPRING ... yay !!


4.Baking with lil COUSIN !!

since i haven been back to my cousin's place for awhile
i just dropped by and hanged out with them ..
so i decided to just do some baking with lil cousin ..
after church on sunday
we were @ MacQuarie centre
off to wollies to get some baking stuff ..
and off back to start !!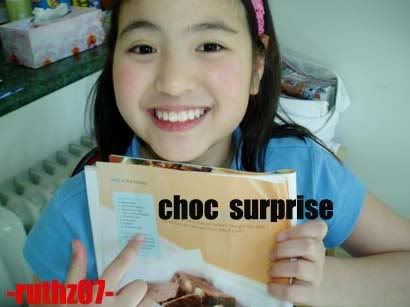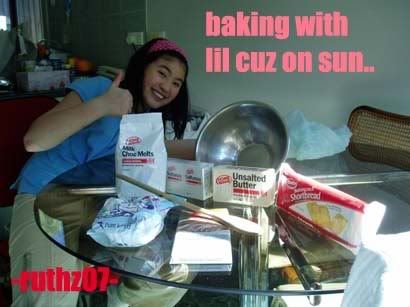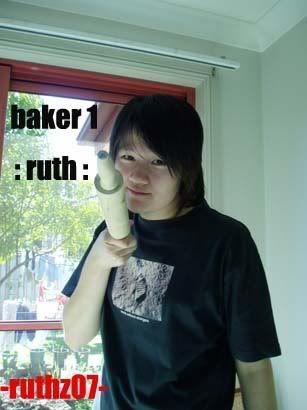 i can bake hahaha ..
ask the SAM ppl they'd know haha
with mum's help!! miss mum's baking !!!
faster come la mum !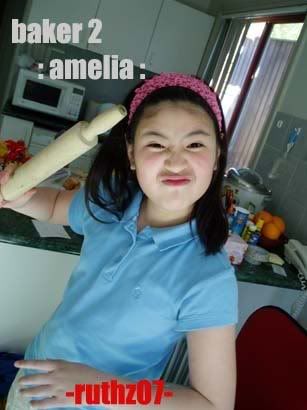 and the RESULTS !!!

5.ECLIPSE of the MOON..
Yesterday night there was an eclipse sighting here @ Campbelltown ..
from 7.30-9.30pm
headed to the observatory around 8pm
when the moon was red in colour ..
well my uni has an obserbatory near the resis ..

the next sighting predicted will be in about 7 years time ..
well this ECLIPSE IS CALLED THE LUNAR ECLIPSE
it's because at that point in time
the earth was in between the moon and the sun
so the Shadow of the earth was on the moon ..
it was heaps cool ..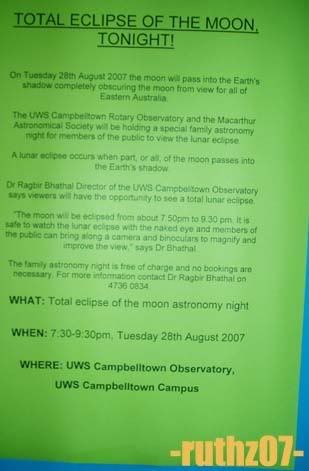 People brought their heaps cool telescope ..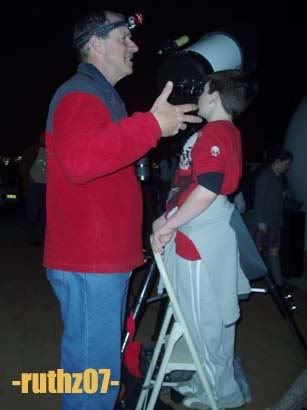 These pics were taken through the telescope ..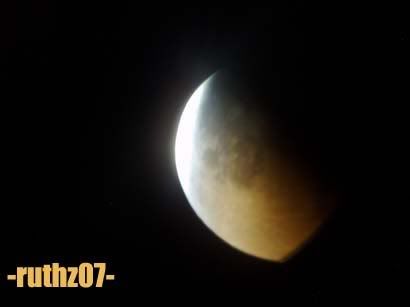 Take 1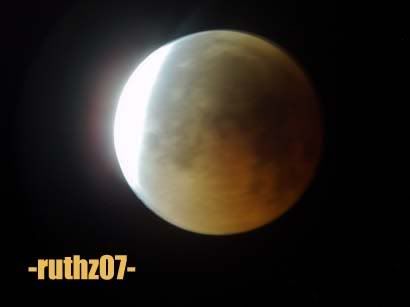 Take 2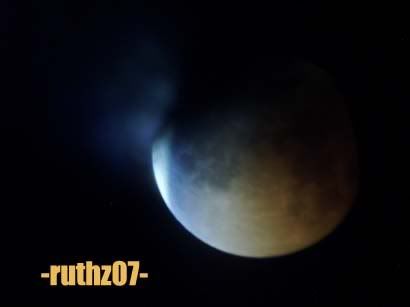 take 3 : super cool effect . .


take 4 ..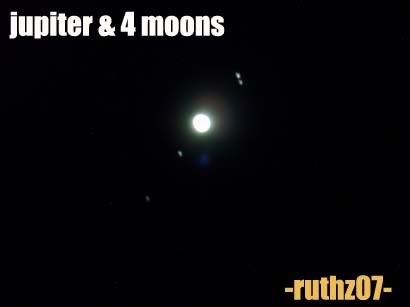 as said .. it's jupiter according to the owner of the telescope..
man they were all so enthusiatic about telling me all bout it ..

it was good fun ..


well ..


looks familiar eyh ?
i got ROTI CANAI !!
7aud for 20 pieces..
yay .. now i can eat till my heart content !!
till then take care n God bless

cheers
ruth
Misc
Cbox
Time Zone
Sydney,Aus
Kuala Lumpur,Malaysia