Entry 232

on da' 8th of Sept we in Sydney had a public holiday for APEC which stands for Asian Pacific Economic Convention..i think haha..yeah BUsh came to Sydney ..
neway Yeah so tagged along with Misani and Aimee to Kangaroo Valley ..
it was a really good trip..
just chilling out with great people..
tuning on to hillsong albums and the radio..
it was good fun

here are some pic..
yeah like what i do always .. i'll let the pics do the talking =P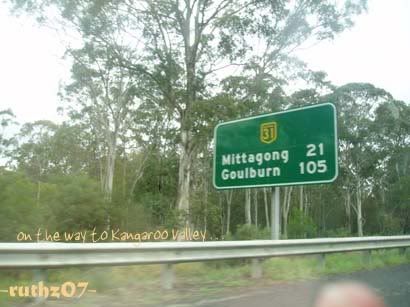 had to passed by mittagong .. if you heard of wollongong ..
yeah mittagong is just before wollongong..
haha..mittagong sounds like the lil sis of wollongong ..haha



passed by some railway crossing..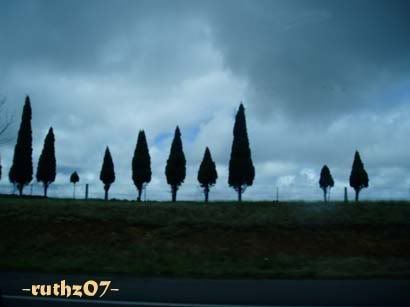 cute lil trees .. by the highway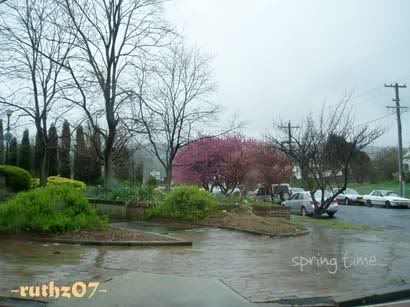 it's SPRING !!! yay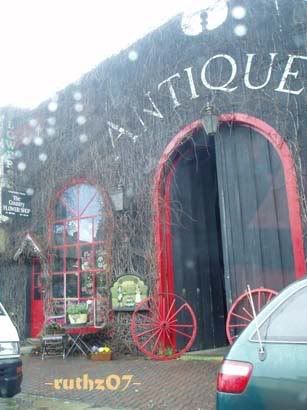 some unique shop !!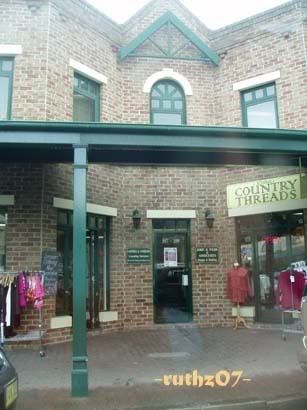 lil shops in lil town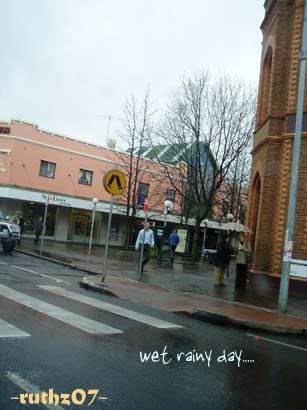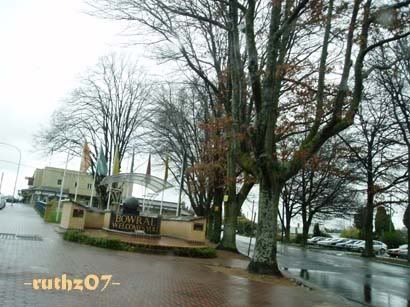 the town of Bowral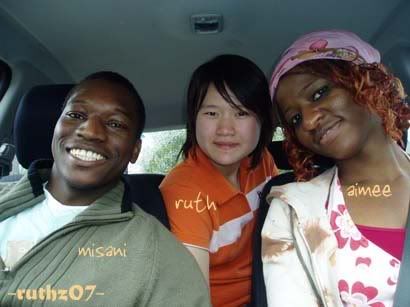 just us in the cute lil hyundai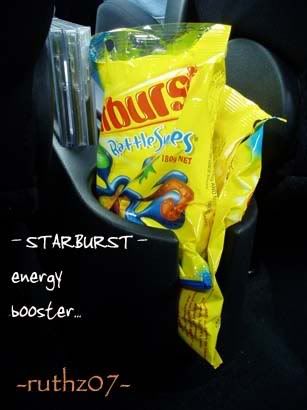 starburst tat kept us pumping ..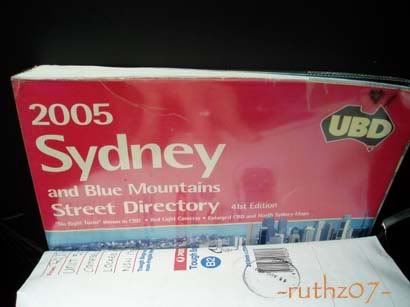 road map book...


the next few photos we took in the middle of the road ..
haha no cars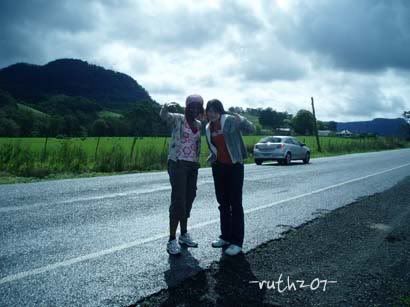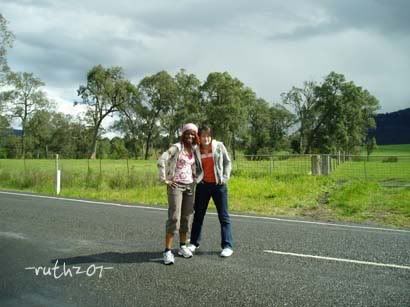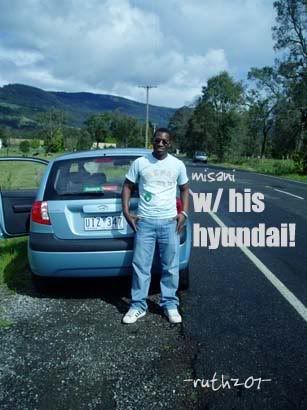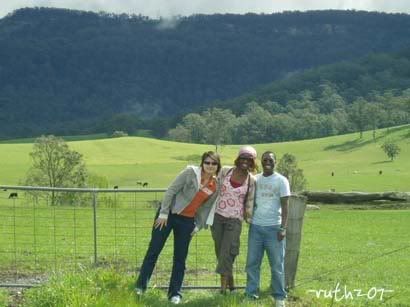 just us...

LUNCH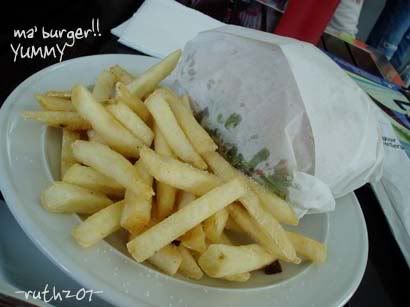 mine...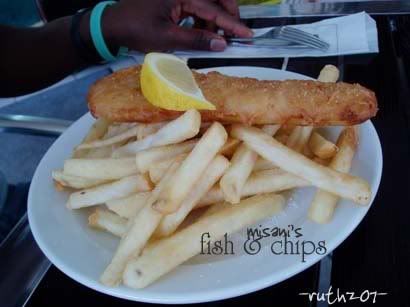 misani's



yummy ice-cream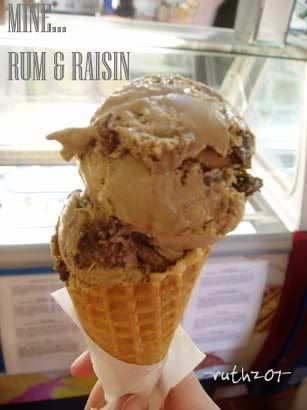 that's one SCOOP..hahaha..it was real nice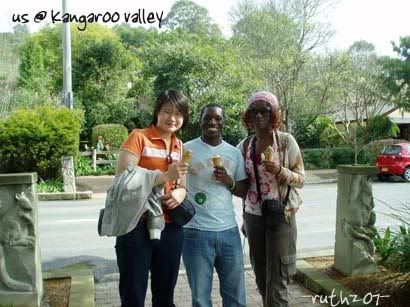 court house @ kangaroo valley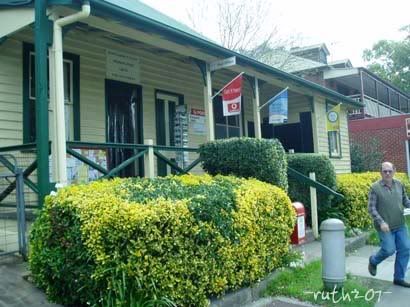 post office @ kangaroo valley..
this post office saved me .. coz i had to post something to my lil sis
and due to the APEC holiday..all the post offices in Sydney were closed ..
EXCEPT THIS ONE..haha so managed to send my letter =)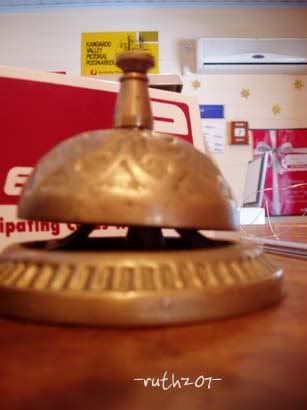 classic old bell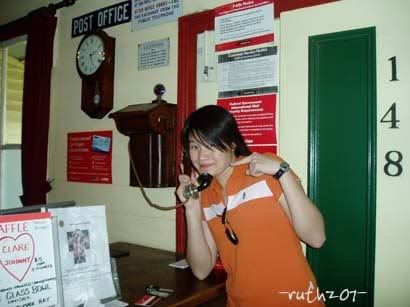 old phone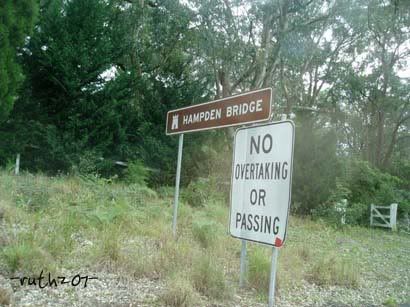 Hampden Bridge .. the famous bridge


looks like the enterance to a castle .. but no castle ..LOL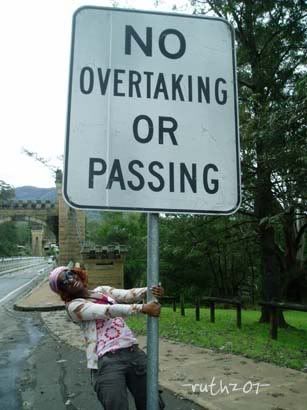 me and aimee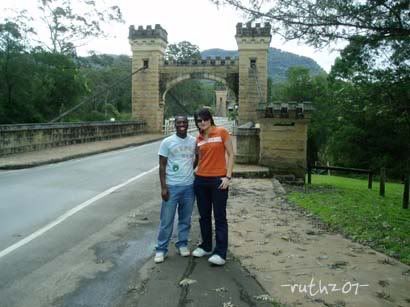 misani and me



me @ breath taking scenery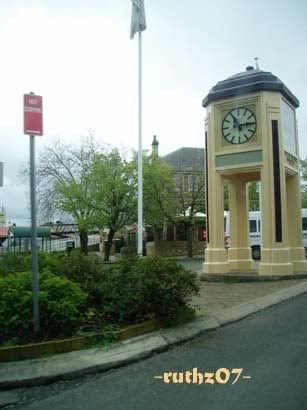 clock tower @ Moss Vale



mine iced choco..haha new fav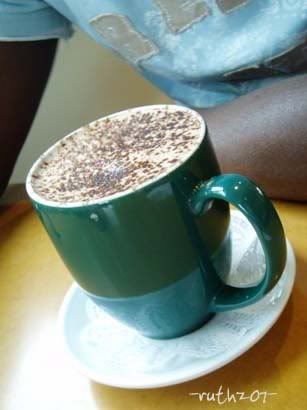 misani's hot choco..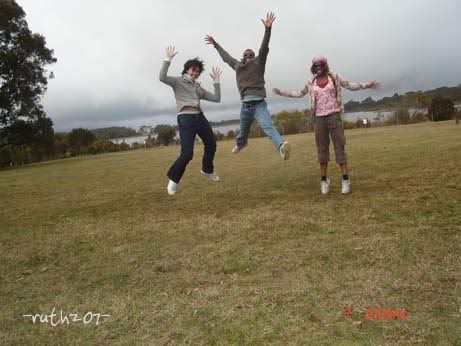 yay... JUMP

hahhaa that's all for now ..
cheers
ruth

p/s-next up Catho

Misc
Cbox
Time Zone
Sydney,Aus
Kuala Lumpur,Malaysia