Entry 298

HOwday all

sorry for my disappearance from my blog again ..
well been having heaps to do
besides i just got my laptop back yesterday.
it has been away from prolly 3 weeks..
but it feels good having my laptop away for awhile..
having more time for myself to think through things n etc ..

the last few week has been great :
did 13km of bike riding with a uni mate
camped in the library till 9pm
drove
played basketball
played badminton
played tennis
study
meeting new people
meeting Malaysian friends in sydney

yeah i will be MIA-ing again coz i'm in the midst of preparation for finals which is in 28days.

Here is a group picture of part of the people where i live at uni.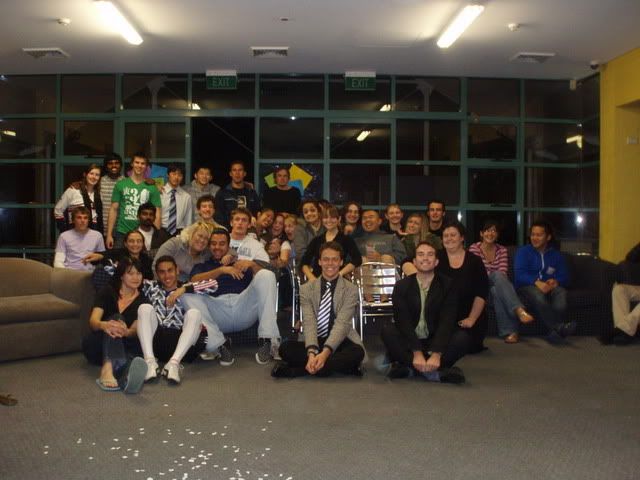 take care n God bless

cheer
ruth
Misc
Cbox
Time Zone
Sydney,Aus
Kuala Lumpur,Malaysia