Entry 339

Since Saturday it has been SUPER UBER HOT !!!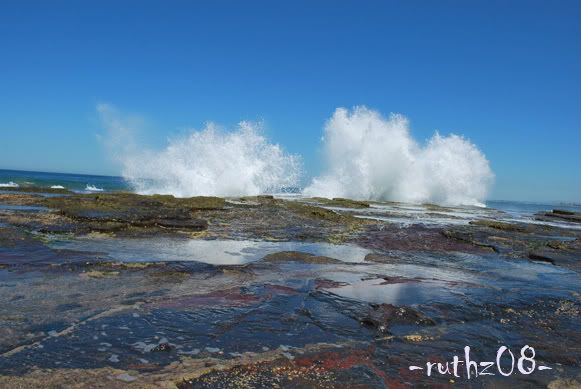 it got so hot till i got sunburnt.. :(
i'm not a big fan of getting tan. those who knows me always tries to get me tan lol!
well when i get sunburnt it really hurts !! :(
neways i have been wanting to eat wantan for awhile now.
it's like my favourite food. at home mum always cook it like once a week weeeee...
but now it's either you cook it for urself or you don't eat any!! haha..

so ruth tan wanted to eat wantan! lol!
yeah so i made some wantan today!!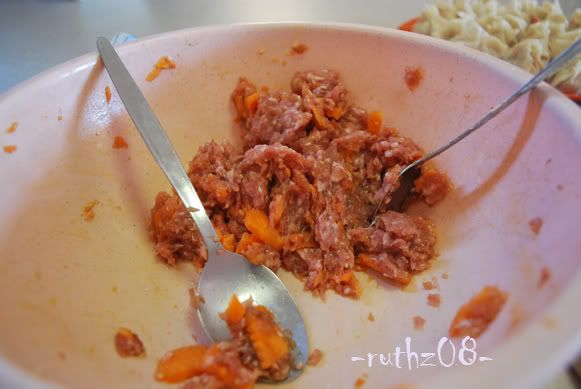 da mixture



before gettin cooked !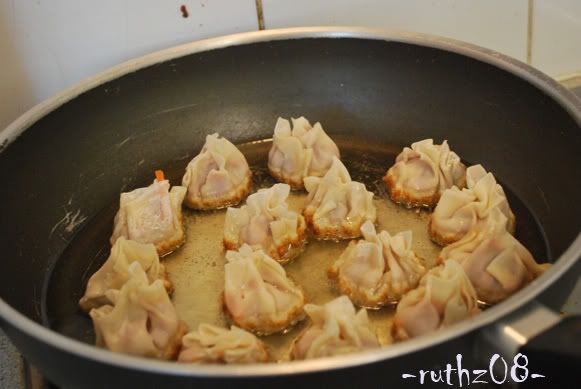 in the midst of cooking :P



tadaaaaa .... WANTANs... weeeeeeeeeeeeeeee ....
now i can get back studying after having some of those nice crunchy wantans :P

haha i know random cravings comes off and on..
well you can't blame me i have been brought up in a country with heaps of good food!!

have a great week!

cheers
ruth
Misc
Cbox
Time Zone
Sydney,Aus
Kuala Lumpur,Malaysia