Entry 406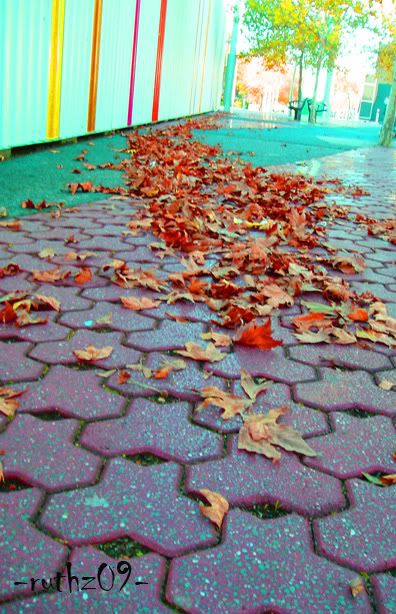 Its Monday again..
Easter and Intra-sem Break is over..
Time to buckle up and get ready for the 2nd half of the semester.
So much coming up from uni assessments and finals which will be in a month.
Events coming up from birthdays to farewells..
This semester has been really busy and fast.
time just flies when you have heaps to be done.
But it has been great ('',)


thanks to everyone who has been part of it!


If you love crazy hectic lifestyle..
You try to fit everything into your tight schedule
and by the end of the day
When you finally get to sit down and just reflect on the entire day
You just feel satisfied and contented
for being able to do so much within the 24 hours
well that's me, i love to do that and at the end of it all
after a long day i still wanna be able to smile.
i know im crazy but whatever ..




TAKE LIFE TO ANOTHER LEVEL !
CHALLENGE URSELF !
YOU CAN DO IT !

I live one life
Therefore, i will live life to the fullest and push my limits!
and be on my toes for whatever life has installed for me!

Well its good but sometimes it is good to take some time off to rest too.
Just to unwind and refresh yourself

Despite a short break i managed to get best of all worlds.

Was able to catch up with awesome friends
Was able to play my favourite sports
Was able to spend time with lil cousins & relatives & family
Was able to be homie & have some "Ruth time"
Was able to get some important stuff time
Was able to talk to Daddy God
Was able to encourage someone & be a blessing (i hope)
Was able to get to know someone better
Was able to be a tourist again (ally you know this!!)
Was able to do photography
and heaps more ...



(don't ask me what i was doing but yeah random stuff :P)

As for now
Back to the stuff i have to do
which is study and have the most out of STUDENT LIFE !!!

have a great week.
take care n God bless

cheers
ruth
Misc
Cbox
Time Zone
Sydney,Aus
Kuala Lumpur,Malaysia