Entry 412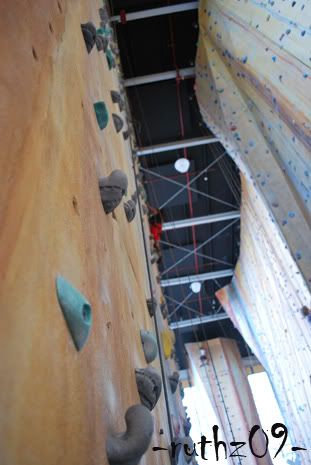 At times when life seems so hard, complicated and watever you can name it
It is like climbing up the walls on this rock climbing place
Sometimes midway you feel tired and just wanna let go
In life when we face huge battles
Sometimes don't we just wanna let go
Being so sick and tired of our surroundings ?

Like everyone else, i myself do face these kind of days too.
Earlier this morning i received an encouraging email which seem familiar.
It goes ...

~~~~
I decided to quit...
I quit my job, my relationship, my spirituality.... I wanted to quit my life.
I went to the woods to have one last talk with God.
"God", I said. "Can you give me one good reason not to quit?"

His answer surprised me...
"Look around", He said. "Do you see the Money plant and the bamboo?"
"Yes", I replied.
When I planted the money plant and the bamboo seeds, I took very good care of them.
I gave them light. I gave them water.
The money plant quickly grew from the earth.
Its brilliant green covered the floor.
Yet nothing came from the bamboo seed.
But I did not quit on the bamboo.
In the second year the money plant grew more vibrant and plentiful.
And again, nothing came from the bamboo seed.
But I did not quit on the bamboo. He said.
"In the third year, there was still nothing from the bamboo seed. But I would not quit. In the fourth year, again, there was nothing from the bamboo seed. "I would not quit." He said. "Then in the fifth year a tiny sprout emerged from the earth.

Compared to the money plant it was seemingly small and insignificant... But just 6 months later the bamboo rose to over 100 feet tall.

It had spent the five years growing roots.

Those roots made it strong and gave it what it needed to survive. I would not give any of my creations a challenge it could not handle."

He said to me. "Did you know, my child, that all this time you have been struggling, you have actually been growing roots."

"I would not quit on the bamboo. I will never quit on you. " Don't compare yourself to others .." He said. " The bamboo had a different purpose than the money plant ... Yet, they both make the forest beautiful."

Your time will come, " God said to me. " You will rise high! " How high should I rise?" I asked.

How high will the bamboo rise?" He asked in return.

"As high as it can? " I questioned.

" Yes. " He said, "Give me glory by rising as high as you can. "

I left the forest and bring back this story.

I hope these words can help you see that God will never give up on you.

He will never give up on you.

Never regret a day in your life.

Good days give you happiness

Bad days give you experiences;

Both are essential to life.

A happy and meaningful life requires our continuous input and creativity. It does not happen by chance. It happens because of our choices and actions. And each day we are given new opportunities to choose and act and, in doing so, we create our own unique journey.
" Keep going...

Happiness keeps you Sweet,
Trials keep you Strong,
Sorrows keep you Human,
Failures keep you humble,
Success keeps You Glowing,
but Only God keeps You Going! "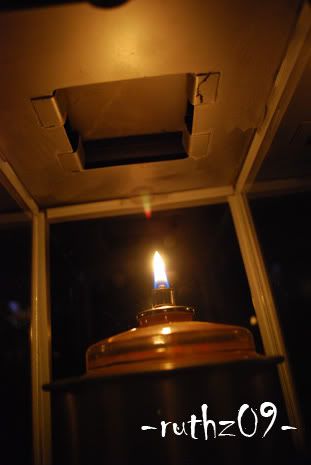 Over the weekend, i was blessed to be able to hang out with God loving people
who encouraged me with their personal experiences
and managed to listen to Max Lucado's Podcast on
"Everyday Deserves a chance"

Psalm 118:24 This is the day the LORD has made; let us rejoice and be glad in it.

YOU NO LONGER HAVE YESTERDAY
You can't change it or go back

YOU DO NOT HAVE TOMORROW
You can't have tomorrow in today

BUT YOU HAVE TODAY
SO BE PRESENT !

Don't live in yesterday's regrets.
The problem is we sabotage today.
Don't we tend to enter our day by leaning on yesterday's regrets and tomorrow's problems?
We have to learn how to change it.
Just remember three things

G-Grace
O-Oversight
D-Direction

Well everday is a hard one, so change your perspective.
Live life to the fullest !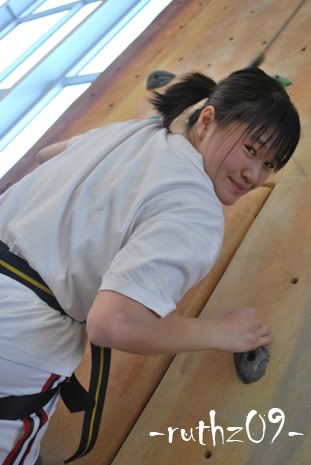 So give your DAY a chance and prepare for the battle!
Because you deserve a better DAY which is TODAY!

take care n God bless

cheers
ruth

NOTE TO SELF : GET UP AND GET READY FOR THE BATTLE ! You can do it !!
Work Hard.Study Smart.Play Hard !

Misc
Cbox
Time Zone
Sydney,Aus
Kuala Lumpur,Malaysia