Entry 217

What is COOL on Friday nights?
it would be the PUBS AND BARS
for most drinkers coz it's party night for them..
well for me who isn't a drinker ..
only drinks occassionally
has better things to do on FRIDAY NITEz !!

Letz hit POWERHOUSE !!
(reuben here are some pics u requested for =P)

Fridays are off days for me ..
which means NO UNI !! yay !!
but yeah today was kinda a productive day i gotta say..
got up prolly about 10-11am..(late i know!! oh well i dun have class!!)
then did some study and did an online quiz for management foundation lol..
yeah then hit the gym for some work out ..
since i paid the money and kinda broke now ..
so i am gonna make full use of it !!
make the money worth (",)
then walk with ogden and maruf to Macarthur Station for the train..


LIL BACKGROUND:

Hillsongs is a massive big church in Sydney .
A fairly huge one which has two main campuses
one at Baulkham Hills and another at the City ..
but there are heaps of extension churches in Suburbs all around Sydney ..
You might heard of Hillsongs ..
yeah they release albums each year with songs they compose..
they are good stuff !!
they have been to Malaysia for concerts and conferences ..


POWERHOUSE :

Is a youth service which caters for college & uni students and also young working adults ..
It is held every Friday from 8-10pm @ Baulkham Hills ..
each Friday night great events, speakers and others awaits us !
it is real good to see heaps of young people passionate about their believes
and aren't afraid to stand up to what they believe in
and never get tired of worship ..
that is the Enthusiasm of passionate people .. =)

-----------------------------------------------------------------------------------
How it got kicking for me ?

A uni friend , Erika took me there once .. and ..
A week before i left for home in KL, M'sia i attended Nimra's party(a friend on uni residence..yeah will update on tat ..later =P da b'thday)
met a dude called Misani who told me and Judy about the Hillsongs's Church at
Campbelltown .. yeah so we both checked it out the next day ..on sunday of course !
yeah it was so convienent and close to uni .
it was good..



btw pics on my M'sia Trip (click on it) is there ..






alright back on story ..
This is the Hillsongs,
Campbelltown extension service Church



THe main Hillsongs Campus @ Baulkham Hills
it has a massive auditorium
like some sort of stadium ..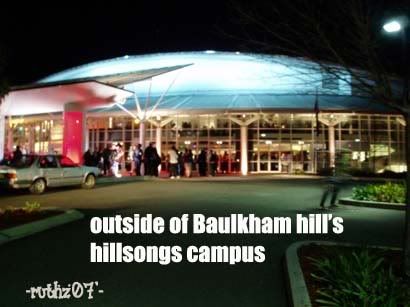 the music was good ..
lights were better ..
the atmosphere was there ..
and on top of all that ..
i got into the worship and was just giving my all ..
it was real good ..
that feeling is indescribable ...
you gotta have that personal encounter to know it ..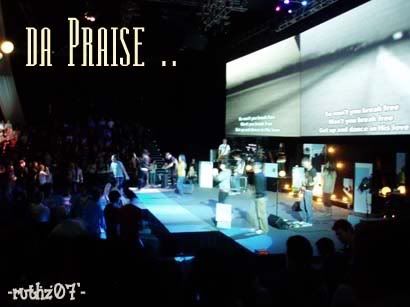 it's my 3rd time to powerhouse ..
it is real good to see the whole auditorium being packed full !
yeah especially on Friday nights..



there was some big event today ..
so couple of presentations ..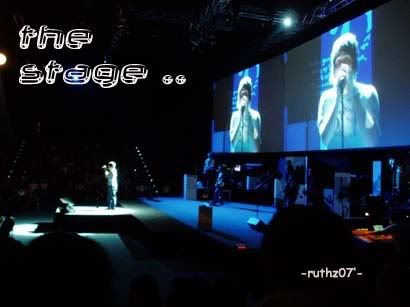 had a Guest Speaker - Benny Perez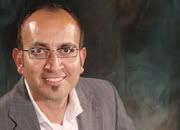 he gave a great sermon about Passionate people ..
real good stuff !
just me n sabrina .. yeah met her last week at powerhouse
pretty nice and bubblly person .. very cheerful and friendly =)
thanks for making me feel at home ..
-------------------------------------------------------------------
As we were heading back with the bus ..
the other bus which took the hillsongs kids broke down on
the motorway ..
so yeah stranded on the motorway for abit ..
coz let the younger kids have the bus ..
but it was no drama .. everything was alright ..
another bus came within minutes ..
it was all good =)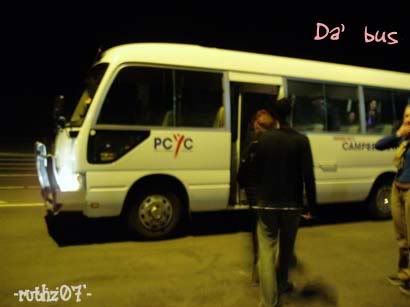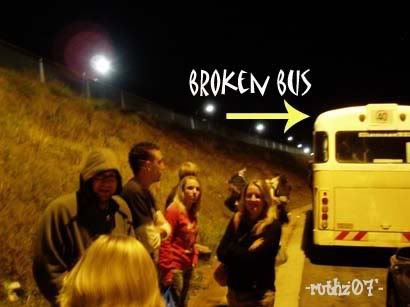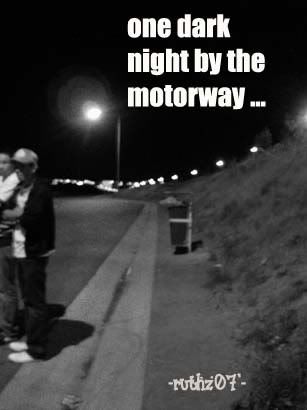 *it should b "one cold night by the motorway"*
reached back prolly past midnight ..
though it was a long journey but it was definately worth it
yeah ..
--------------------------------------------------------------------------
so i was back home trying to consume food past midnight lol..
had something light before that ..so it was alright
sorry kian chee for not calling ... lol
and fiona and melissa for long late replies on msn ..
coz i was digging into this :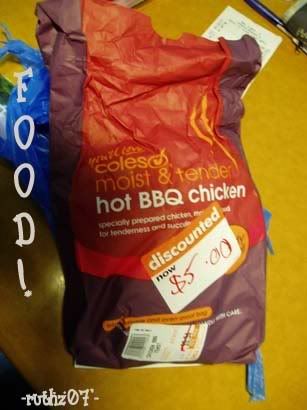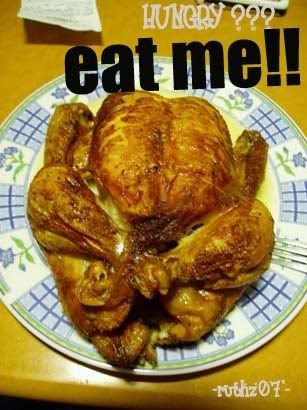 *don't blame me if u feel hungry now..*
not my fault ..
it's just that u are plain hungry ..
go grab some food hahha ..
yeah alright then..
gotta hit for bed ..
take care n God bless
cheers
ruth
p/s- busy busy busy with uni work and stuff to think bout'
*not busy also better start getting busy .. sem 2 will be fun =)*
Misc
Cbox
Time Zone
Sydney,Aus
Kuala Lumpur,Malaysia